Hidizs EA01 Leather Case + DH80S Portable Balanced DAC & AMP Bundles
Our team of sound experts has hand-picked hidizs' best sellers to create an unbeatable bundle deal. Not only do you get our high-quality IEMs, but you also get a range of accessories that will take your listening experience to the next level.
Buy now and get the special discount exclusively with limited supply.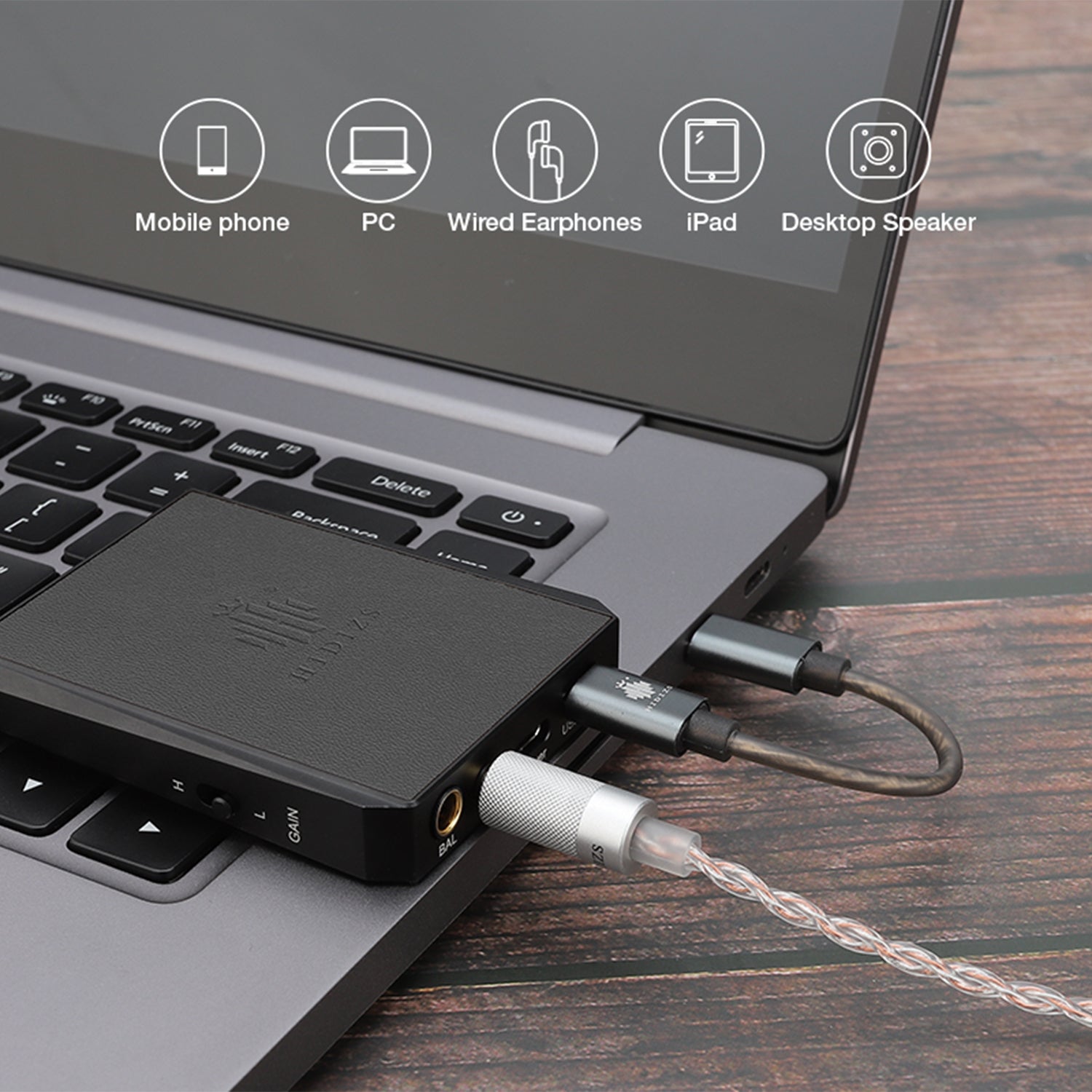 Support MQA Audio Technology
MQA audio technology is supported in Hidizs DH80/DH80S Portable Balanced DAC & AMP, which can fully "unfold" the MQA file to deliver outstanding sound. Music services that support MQA should be installed on playback devices(e.g. HiBy Music, TIDAL) to realize 4X unfolding of MQA audio or even 8X. *MQA support will be added to HiBy Music App soon.
*Support Apple lossless audio.
MQA (Master Quality Authenticated)
MQA is an award-winning British technology that delivers the sound of the original master recording. The master MQA file is fully authenticated and is small enough to stream or download.
The DH80 & DH80s includes MQA Renderer technology, which can connect to an MQA Core signal and complete the final unfold of an MQA file. The LED glows magenta to indicate that the unit is rendering an MQA stream or file. This delivers the final unfold of the MQA file.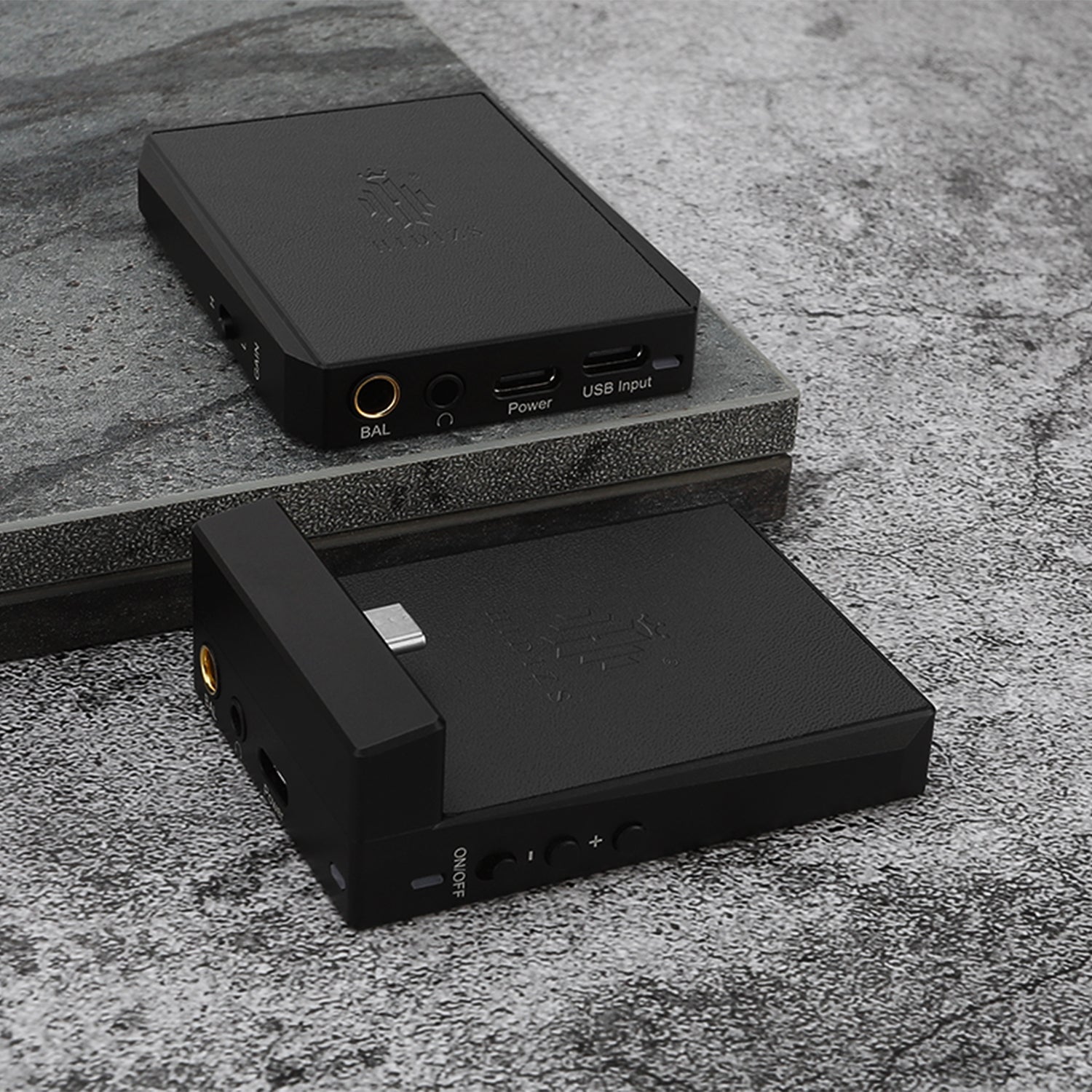 Native DSD 64/128
The powerful resolution, keep HiFi anytime anywhere.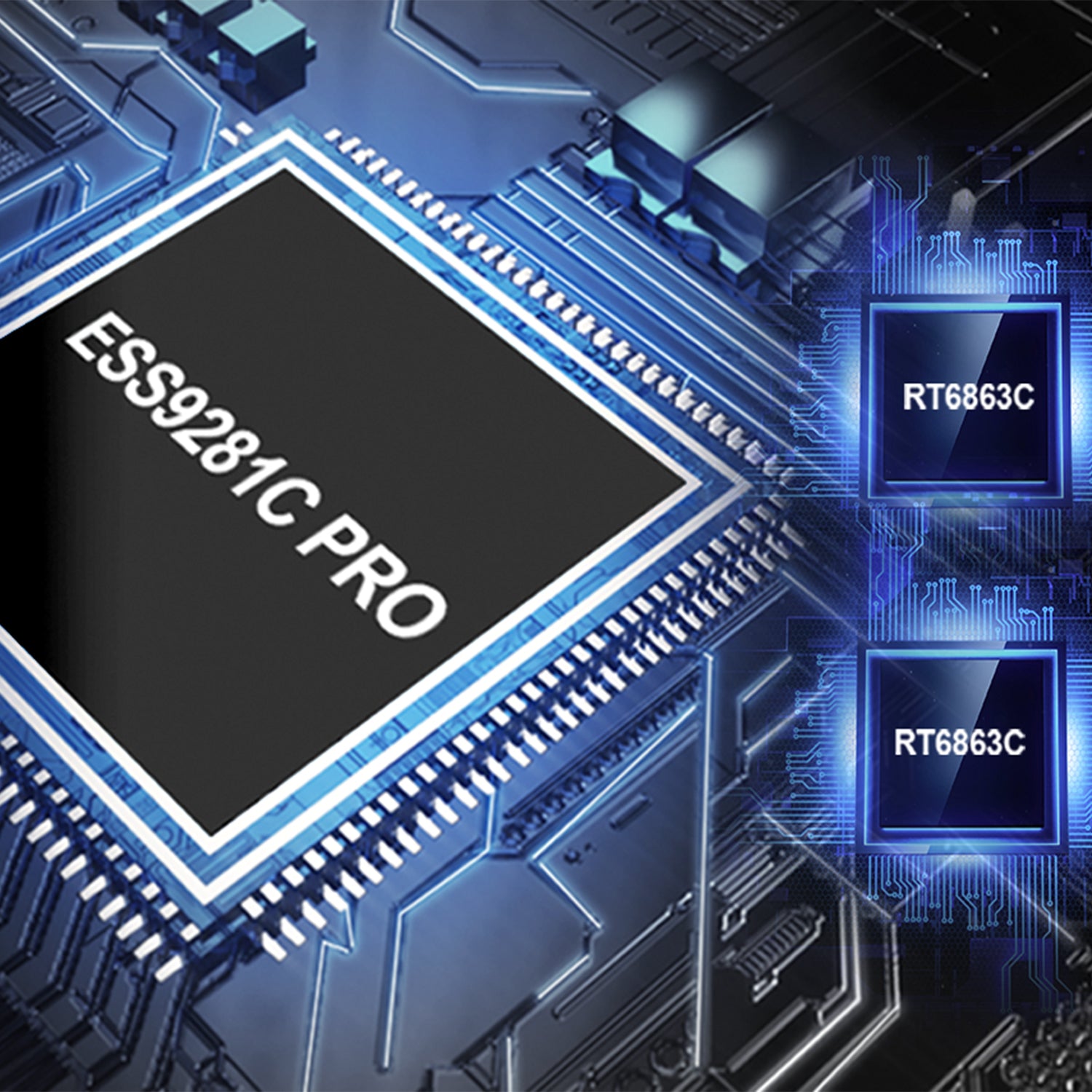 ESS9281C PRO DAC Chip + Dual Op Amps RT6863C
Hidizs DH80/DH80S Portable Balanced DAC & AMP features an advanced ESS9281C PRO DAC chip with more dynamic range, low power consumption, ultra-low distortion, close to 0 noise, and supporting MQA. Internal dual independent op-amps RT6863C supports up to 4Vrms for balanced 4.4mm output and up to 2Vrms for single-ended 3.5mm output.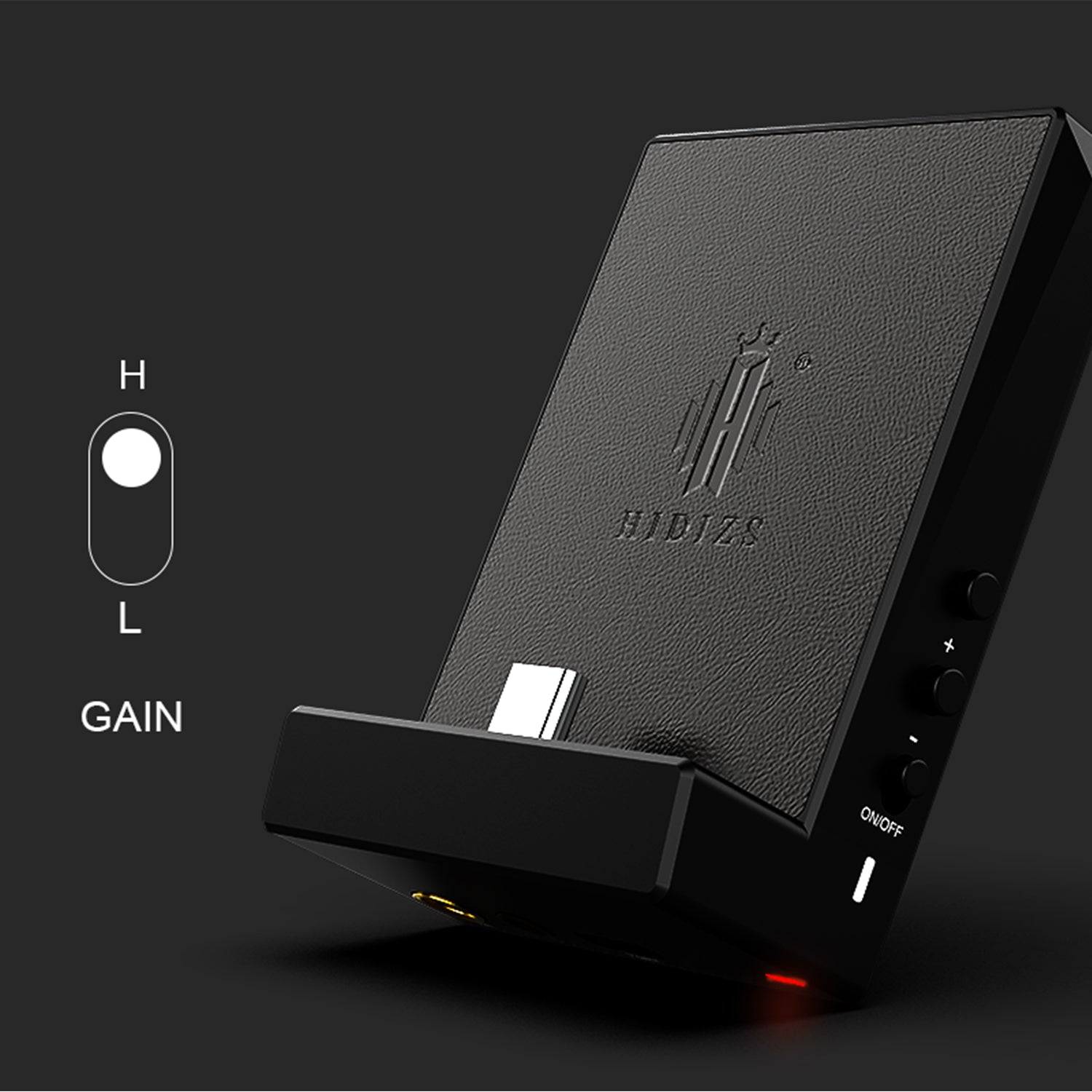 3-level Gain Selection & High Output Power
DH80/DH80S Portable Balanced DAC & AMP has three gain settings (High, Medium, Low) for high compatibility with all sorts of HiFi headphones. Balanced 4.4mm can power 150Ω over-ear headphones easily with its 210mW+210mW @32Ω output. With the professionally precise 30-level volume knob, every nuance, every subtlety, and every tiny drop of emotion, you'll feel it.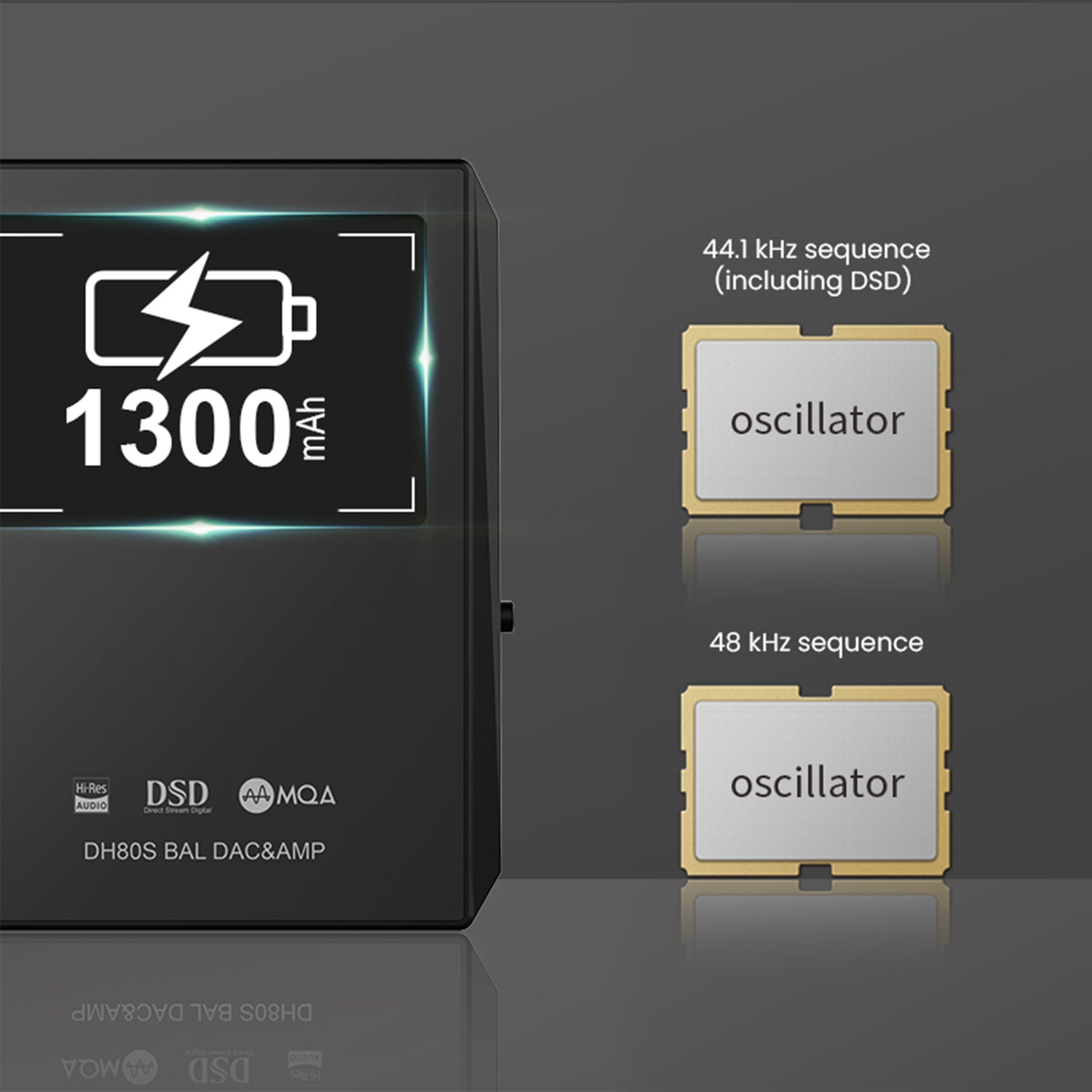 Advanced Configuration Improves Sound Quality
With 4 Panasonic capacitors, dual crystal oscillators and dual op amps RT6863C, DH80/DH80S portable HiFi headphone DAC/amp achieves more dynamics and more pleasant separation. A built-in 1300mAh independent battery delivers more natural and cleaner sound without the drain on your smartphone.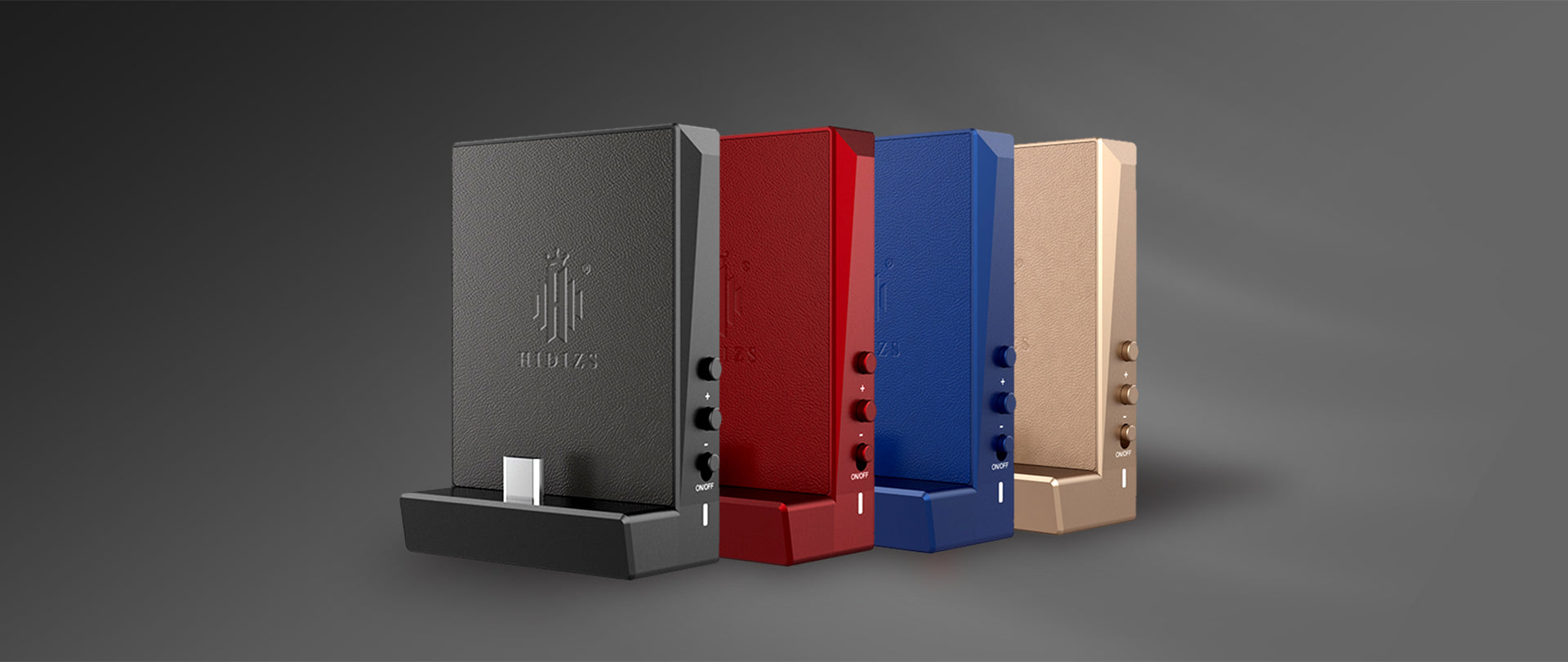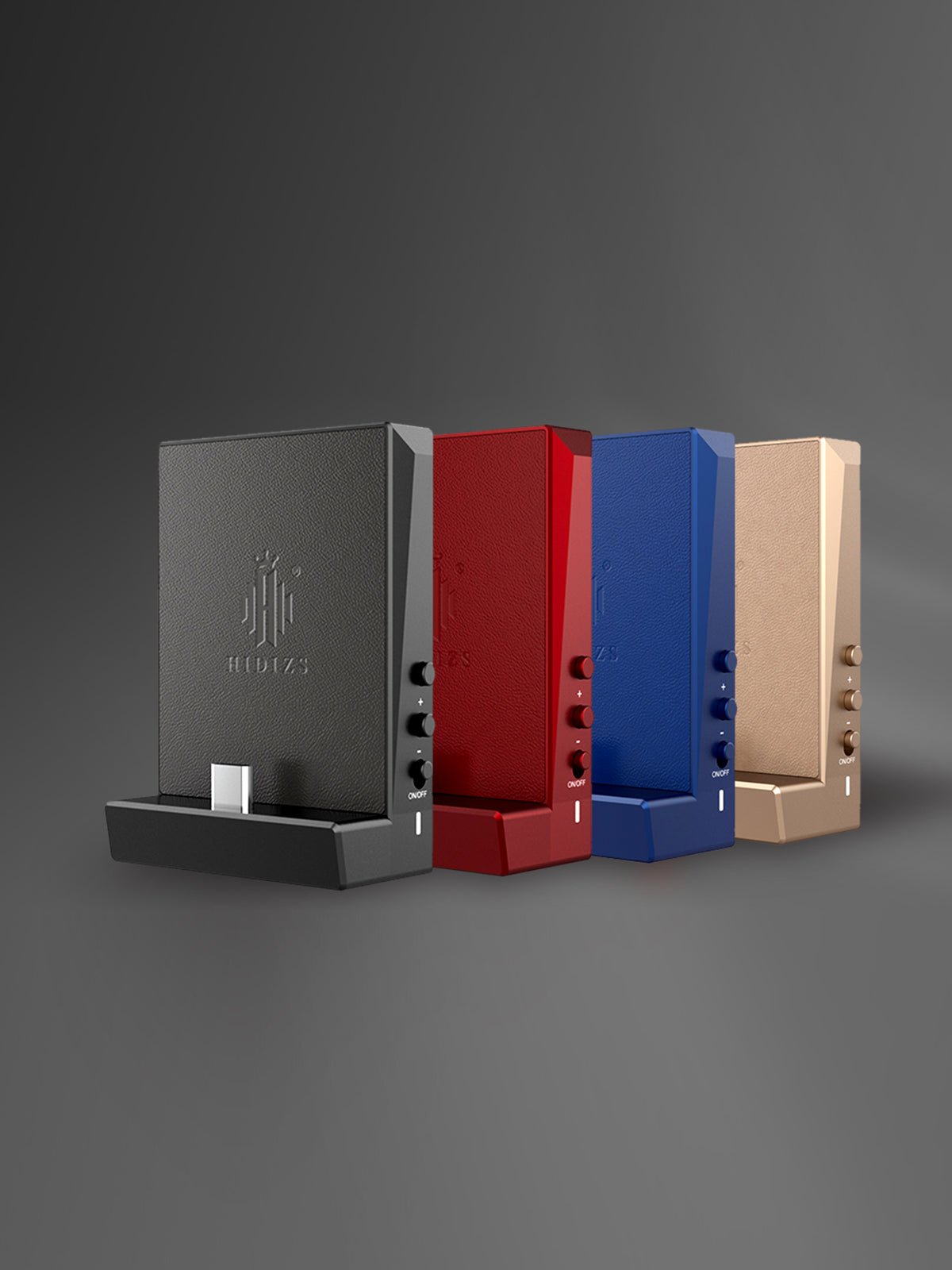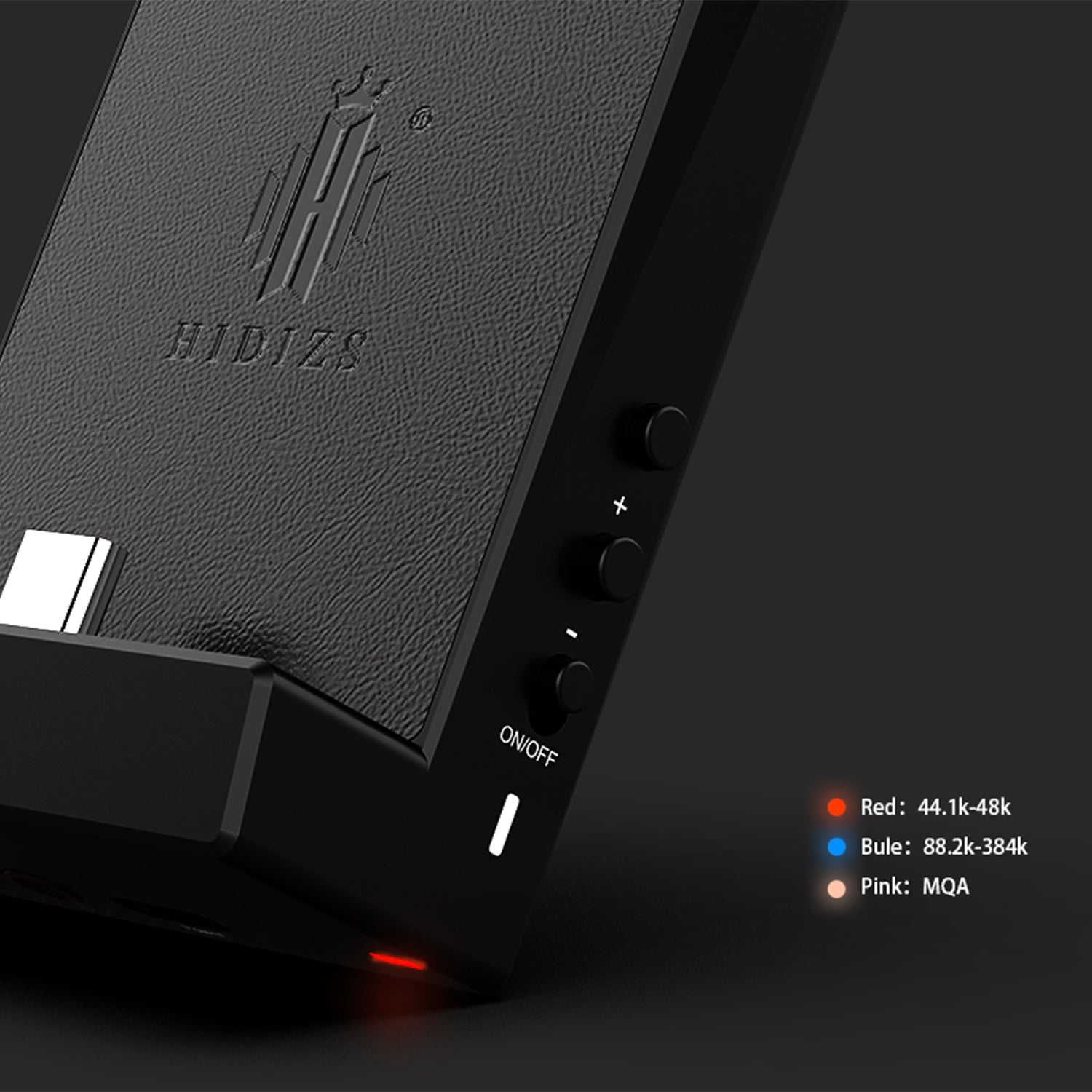 Your Music is Glowing - Sampling Rate Indicator Light
LED indicator lights up in different colors, Red: 44.1k-48k / Blue: 88.2k-384k / Pink: MQA. Synchronized with the sampling rate of the currently played track.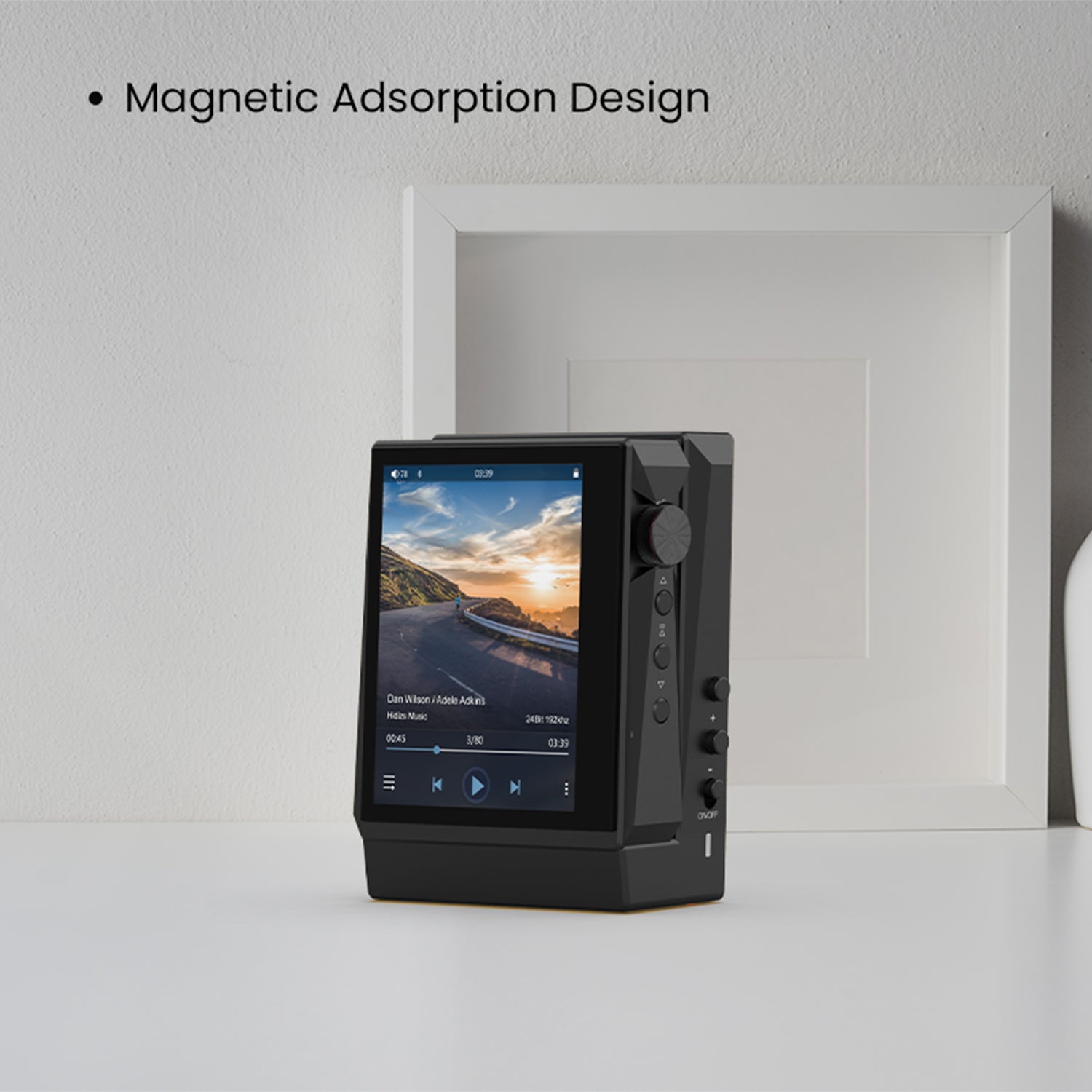 Magnetic Adsorption Design
Thanks to a high-quality magnet inside, the powerful magnetic adsorption makes DH80/DH80S and AP80/AP80 Pro seamlessly connect and securely fix, with excellent unity. The connection ports are under good protection as well.*Coming with an adhesive metal plate.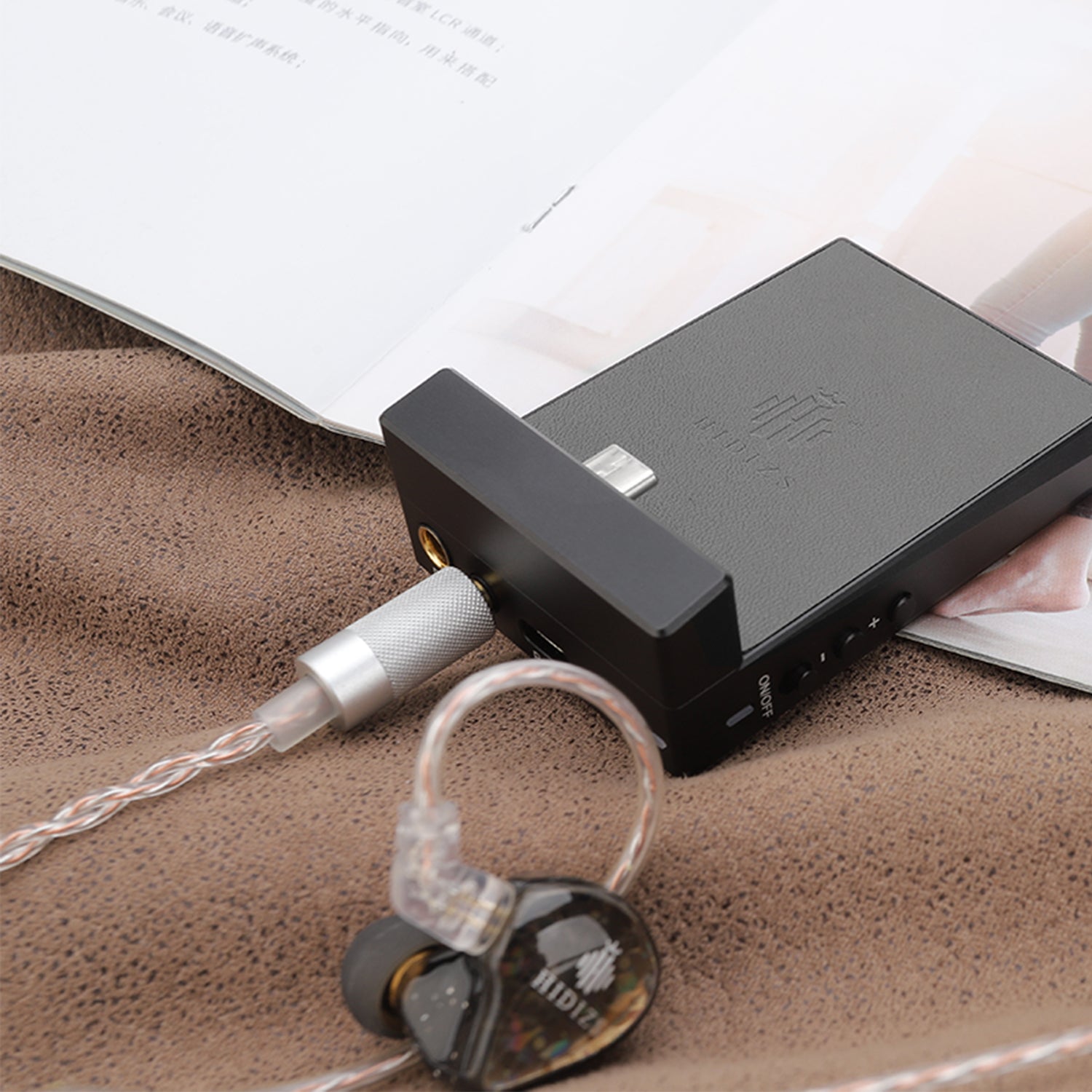 Unrivalled Sound with a Minimalistic Design
Still the exquisite CNC aluminum alloy craftsmanship with a robust and stylish design. Available in black, red, grey, blue as well as champagne.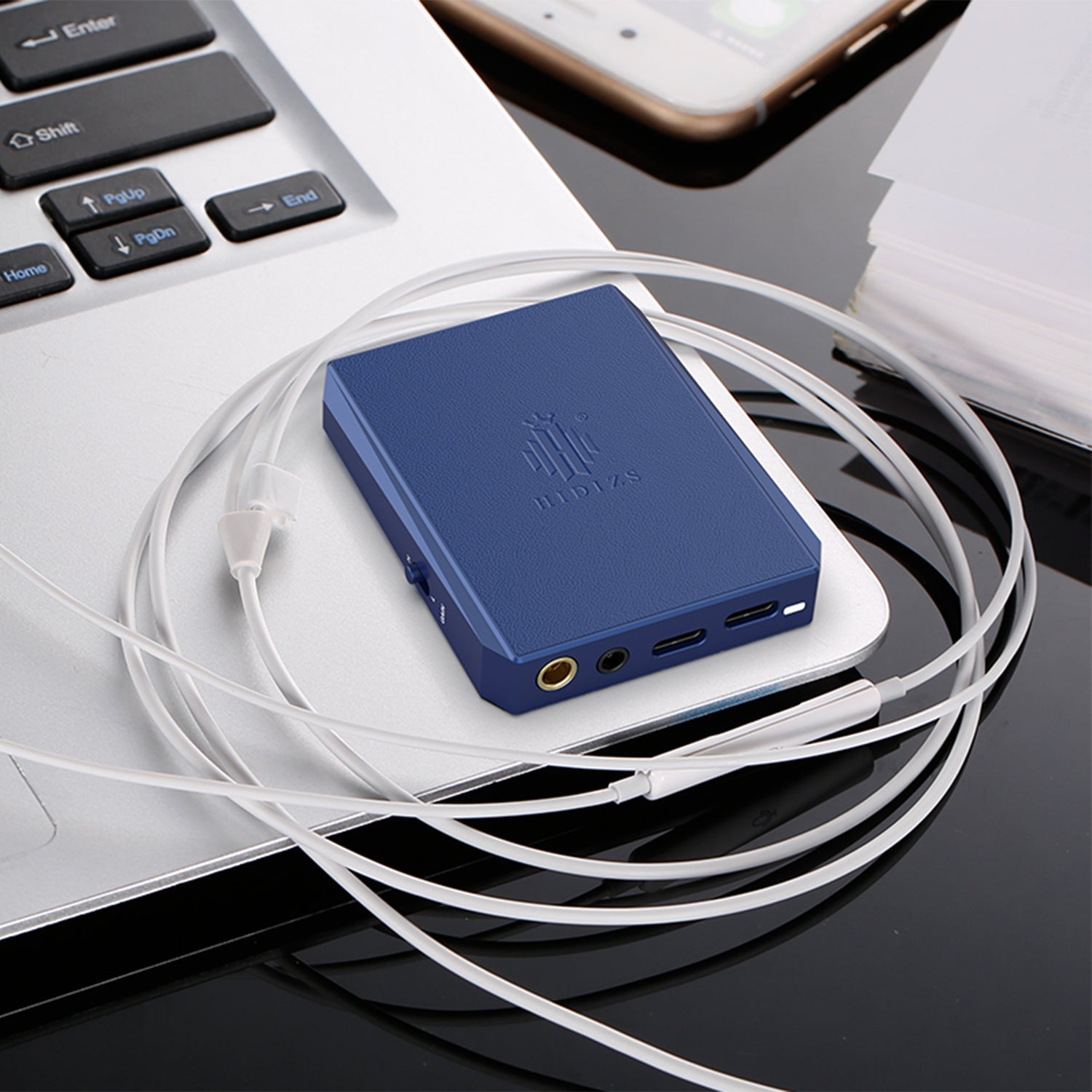 DH80S Unique Portable DAC & AMP
Not only made for AP80/AP80 Pro, but also for mobile phone, PC, iPad, wired earphones, desktop speaker, etc. How to use the DH80S Portable Balanced DAC & AMP, is up to you.
This product has no reviews yet.