Design
Almost the entire design is black, with a matte black casing and gloss black panels. The reflective resin engraved with the unusual "Angel Wings" is grooved, through which a layer of rose gold mesh peeks out. The intent of the wing pattern wasn't obvious to me at first when the lines met on the central vertical line. However, once I tilted the MS5 a little bit, its face started to look like a bird's wing. Part of the MS5's unique design is the screw-in nozzle, which can be removed to adjust tuning. All I can observe is that the threads are smooth, which makes changing the filter quick and easy.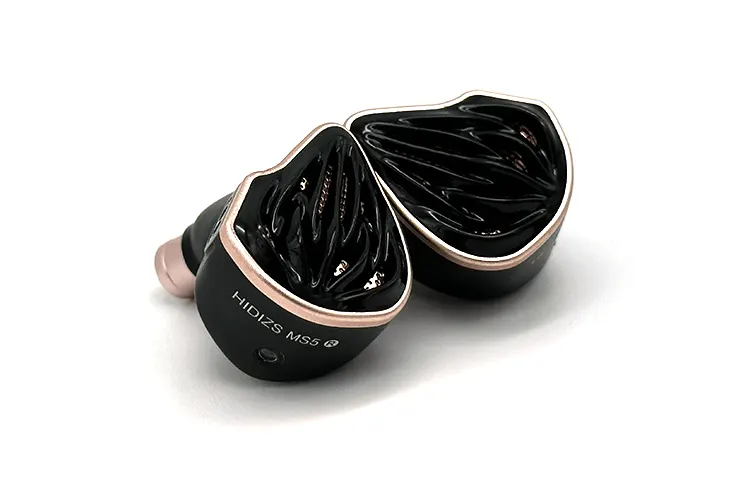 Packaging and Accessories
The Hidizs MS5 comes in a large dark box with a shiny print of the IEM left earphone in the center and the familiar Hidizs crown logo in the upper corner. For the rest of the text on the case, all specifications from basic to more detailed are translated into English, Chinese and Japanese. The MS5 drive is housed in a top wide cardboard cutout top layer with nothing but a gold Hidizs logo. It starts to get more interesting when almost all the accessories are neatly placed in plain sight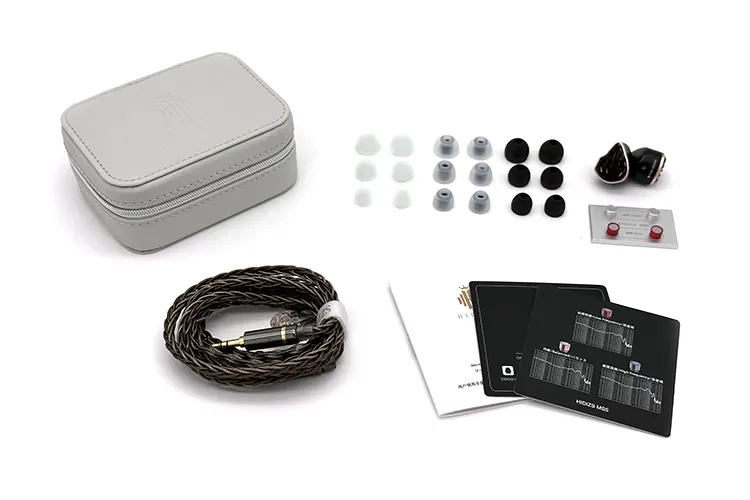 When I hear the MS5 against the Mjolnir MKII, the word maturity comes to mind. The Mjolnir MKII makes no secret of its intentions and packs a heavier punch. While the Mjolnir MKII allows dynamic control of the drive to dissect busy scenes, it lacks the refinement and expansion of the MS5. Live applauding audience is large and enveloping in MS5, image placement uses the stage more evenly.
BUY NOW:Hidizs MS5
To view the full article, please click here.