While it is true that there are other solutions in the market that boast qualitatively better measurements, what matters to me as a consumer is its price-to-performance ratio. I strongly believe that the S9 Pro surpasses many of its rivals.
The Hidizs S9 Pro is the audio equivalent of the iconic Swiss-army-knife; a well-conceptualized dongle that is fit for most purposes downsized into a miniaturized dongle that fits within the palms of one's hands.
From IEMs with delicate sensitivity ratings to full-sized headphones that require ample power, the S9 Pro has proven its mettle amongst a multitude of porta-audio products from both ends of the spectrum.  Realistically, however, do not expect super-sonic or out-of-this-world gain, given its tiny form factor.
TECH HIGHLIGHTS
There is a tremendous leap in output power, from a respectable 32mW in the S8 to a substantial 100 mW in the S9 Pro; more than triple its original power output! The S9, its more affordable sibling boasts an AK4493EQ; a notable DAC from AKM, but one that does not quite hit the mark that has been set out by the ambitious S9 Pro.
Other qualitative improvements include a lower THD (Total harmonic distortion), at 0.0006% @32ohms in the 3.5mm out, and 0.0012% @32ohms. Measurements-wise, the S9 Pro is technically superior to its younger counterparts, the S8, and the S9.
Apart from that, the Hidizs S9 Pro has expanded on its already format-friendly compatibility; all formats, including the data-rich DSD-64 and MQA support (which is currently gaining insurmountable traction), are now available.
DESIGN:
Apart from the removal of the volume buttons, the S9 Pro retains its design DNA. However, the S9 now has a haptic logo that lights up upon connecting to either a laptop, tablet, or smartphone. Each color-coded light on the LED transmitter signifies the file format that is being played back from the source device (as shown in the image below).
Moreover, there is an oblong protrusion that breaks out from one end of the dongle to house the additional 2.5mm balanced output; a welcomed addition for versatility and synergy with more power-hungry headphones or IEMs'. 
Overall, it is an iconic design that avoids reinventing the wheel, albeit with some value-added features that sweeten the overall package.
CONTROLS:
Because it does not have built-in volume controls, any adjustments are restricted to the source device. Unfortunately, there are not enough steps on my Samsung S21 for subtle volume adjustments.
That limitation circumscribes its ability to accommodate sensitive IEMs. As a result, each adjustment skyrockets the gain on the S9 Pro. However, that problem is easily mitigated with the Shanling M0, with its highly adjustable digital volume pot.
BATTERY LIFE:
The S9 Pro does not have a built-in battery; it derives its power from its source device. In real-world use, I noticed a significant acceleration in battery depletion when I used the 2.5mm balanced output on a daily basis. I would say that on single-ended mode, it reduced the battery consumption by a healthy 25%.
That is the price one must pay for exceptional power output. However, considering the fact that most consumers carry a dedicated battery pack for said circumstances, it is still far more convenient than lugging around a separate digital audio player that takes up far more real estate in one's pockets.
It is worth noting that the unit does start to "warm-up" in balanced mode, but it does not violently emanate heat from its chassis.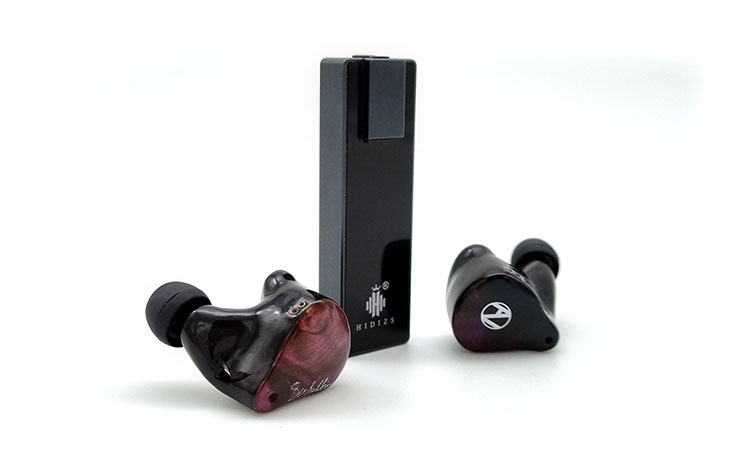 SOUND IMPRESSIONS
The first few superlatives that come to mind are: taut, separated, and speedy. Percussive elements in each track sound more pronounced, especially in the mid-bass to lower-mid regions.
There is an element of excitement in these regions that distinguishes itself from a neutral-to-flat sound signature. As someone that enjoys focusing on the back-end sections of most genres, anything that accentuates or amplifies the commanding presence of the rhythmic section enjoys my unequivocal support.
Speed is the name of the game here. With its tremendous 200mW power output into 32 ohms and low output impedance, I would argue that any changes in both resolution and decay share a strong positive correlation between its superior measurements.
These are the noticeable improvements in comparison to the other dongle DAC/amps that I currently have in my portfolio.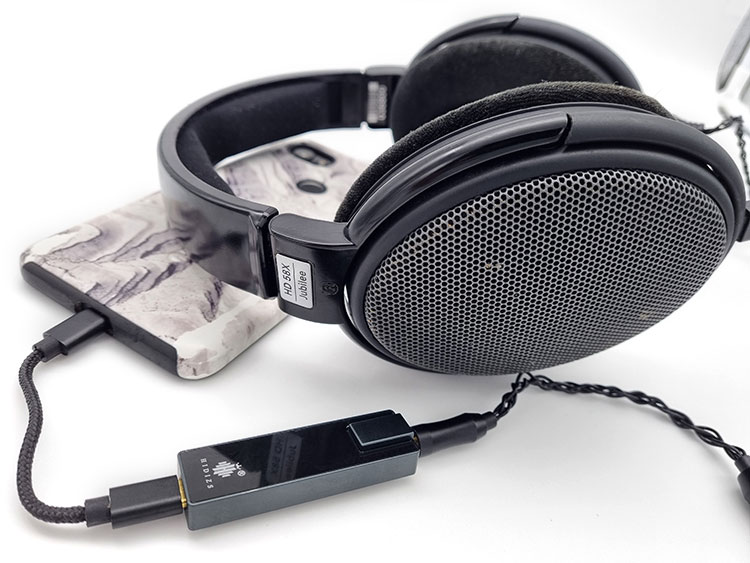 TECHNICAL
Focusing on each of their measurements, the Beam yields proportionally more power in both it's balanced and single-ended out, at 240mW into 32 ohms and 110mW into 24 ohms, respectively. But raw power is not wholly representative of real-time performance. Moreover, it has a lower THD at 0.003% @32ohms. Both dongles are DSD and MQA-ready.
Design-wise, the Beam 2 positions its balanced and single-ended ports on the left-hand side of the dongle; a bizarre placement for outside use. The S9 Pro's design is far more user-friendly for the outdoors, especially with the included clip attachment that snaps snugly to one's garments.
In addition, the dissipation of heat on the S9 Pro appears to be more efficient; the Beam 2's all-metal construction exudes noticeably higher amounts of heat.
To view the full original article, click here.