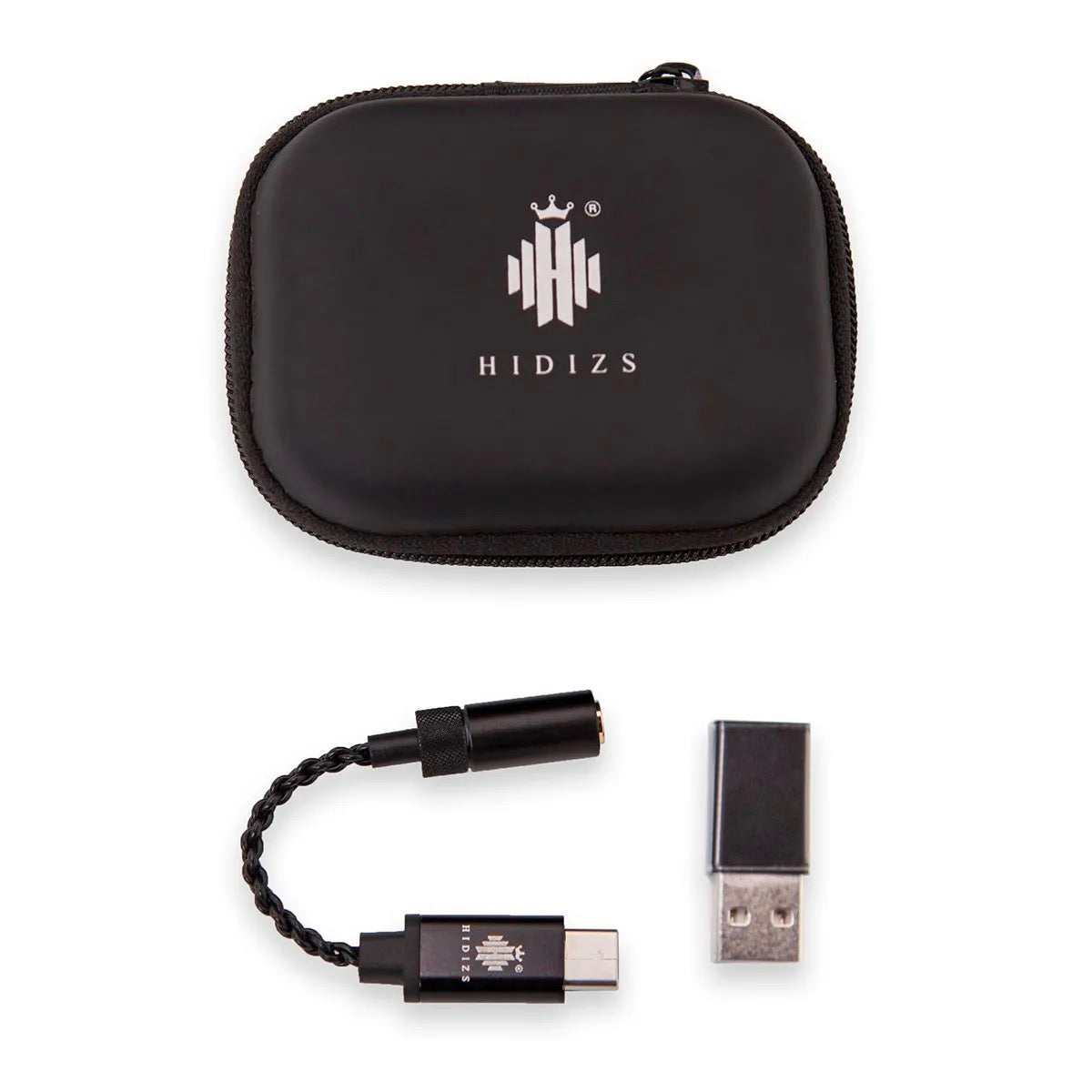 The Hidizs Sonata HD is my favorite audio dongle, surpassing the quality of all the (mostly mediocre) audio adapters bundled in the box with various smartphones. The great thing about this USB-C adapter, which happens to also be a DAC and amplifier, is that it's characterless. It doesn't tinge your music in any direction, it doesn't boost or deaden any frequencies, just plays things straight. It also gets plenty loud enough, which is not something that every USB-C dongle can claim.
Being as tiny as technically possible, the Sonata HD comes in a robust metal construction with a tightly braided wire that makes it extremely hardy. Plus, it includes a case and a USB-C-to-USB-A adapter, should you wish to plug it into an older computer. Macs, Windows PCs, and Android devices recognize the Sonata without a problem.
Whichever of its various prices you pick to judge it at, the Hidizs Sonata HD is a great buy.