Announcement
Enter the Hidizs MP145 Giveaway and Win Big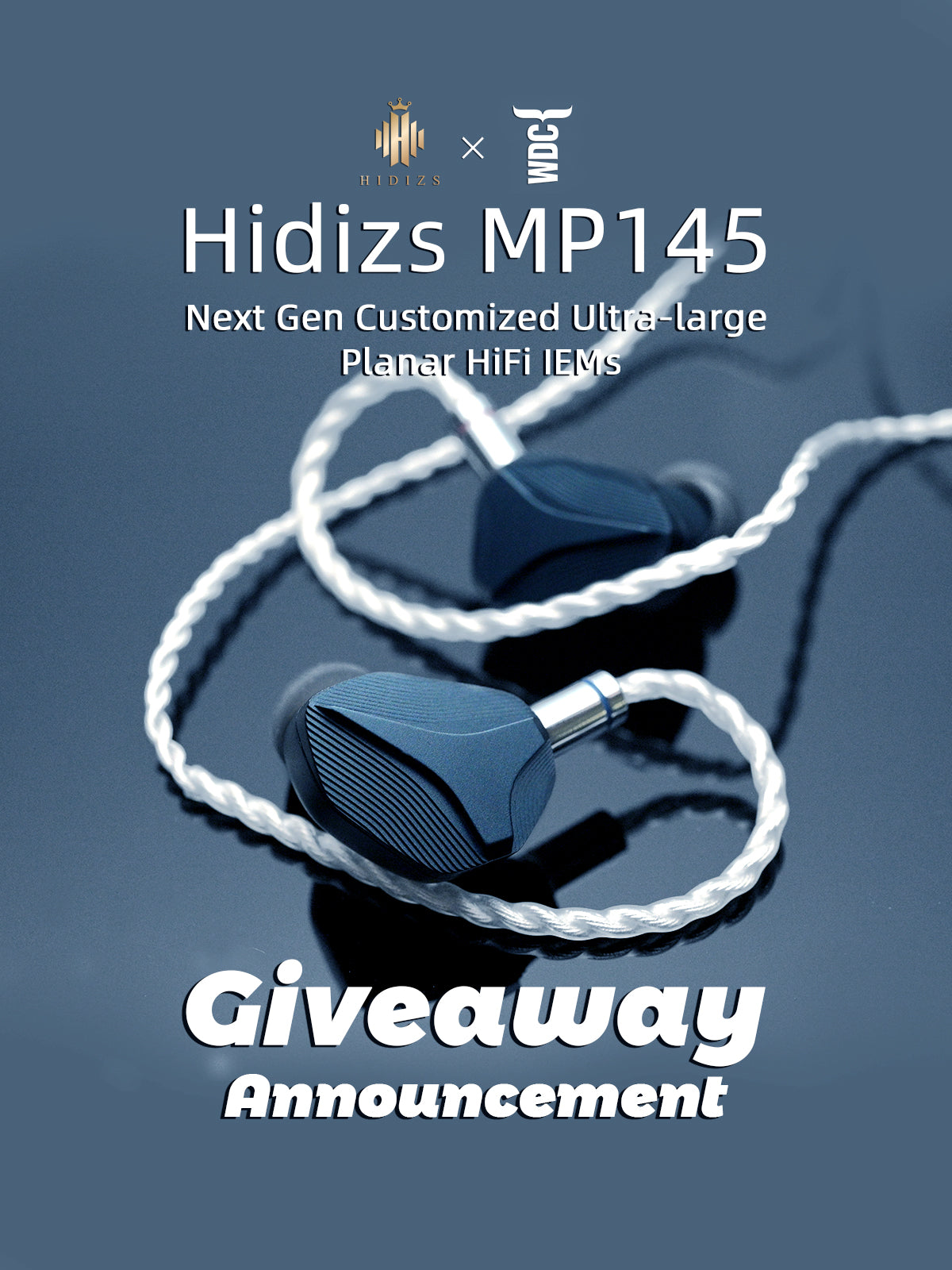 Hi guys,
We're thrilled to unveil the upcoming launch of Hidizs' groundbreaking MP145 Next Gen Customized Ultra-large Planar HiFi In-ear Monitors on KICKSTARTER soon! It is the world's first professional-grade HiFi In-ear Monitors that blend oceanic whale conservation with outstanding industrial design. 
Your unwavering support has been our driving force, and we can't wait to share this incredible milestone with you. To show our gratitude and excitement, we're introducing the Hidizs MP145 Giveaway, offering each of you a chance to win your very own MP145 – the ultimate HiFi IEMs experience. Don't miss out on this golden opportunity to elevate your audio journey!
🎁 Prizes & Winners:
Five lucky winners will receive a brand-new Hidizs MP145, our groundbreaking planar IEMs that fuses exceptional sound with oceanic conservation.
This is your chance to experience audio like never before!
📆 Giveaway Ends:
The Giveaway will end on Aug. 31st (GMT+8) 11:59pm.
🎺Winners Announce:
Five winners will be announced on Sep. 2nd.  
👇Please complete the following steps to join our Giveaway:
Notes:
The giveaway is open to participants worldwide, making it a global celebration of our shared love for exceptional audio experiences.
To ensure eligibility for the draw, participants must follow all the steps mentioned above.
Hidizs reserves the right to disqualify any entry that violates the spirit of the giveaway or involves fraudulent activity.
Join us as we eagerly await the official Hidizs MP145 release on KICKSTARTER!
The journey to bring the Hidizs MP145 to the world has been nothing short of amazing, and your continued support has been instrumental in making this dream a reality. We genuinely hope you'll partake in our giveaway, embracing the chance to experience the extraordinary MP145 without cost.
Thank you for being a part of the Hidizs family, and we wish you the best of luck in the giveaway!
Stay tuned and follow us on our official social media channels for more updates and exciting announcements.
Best regards,
The Hidizs Team