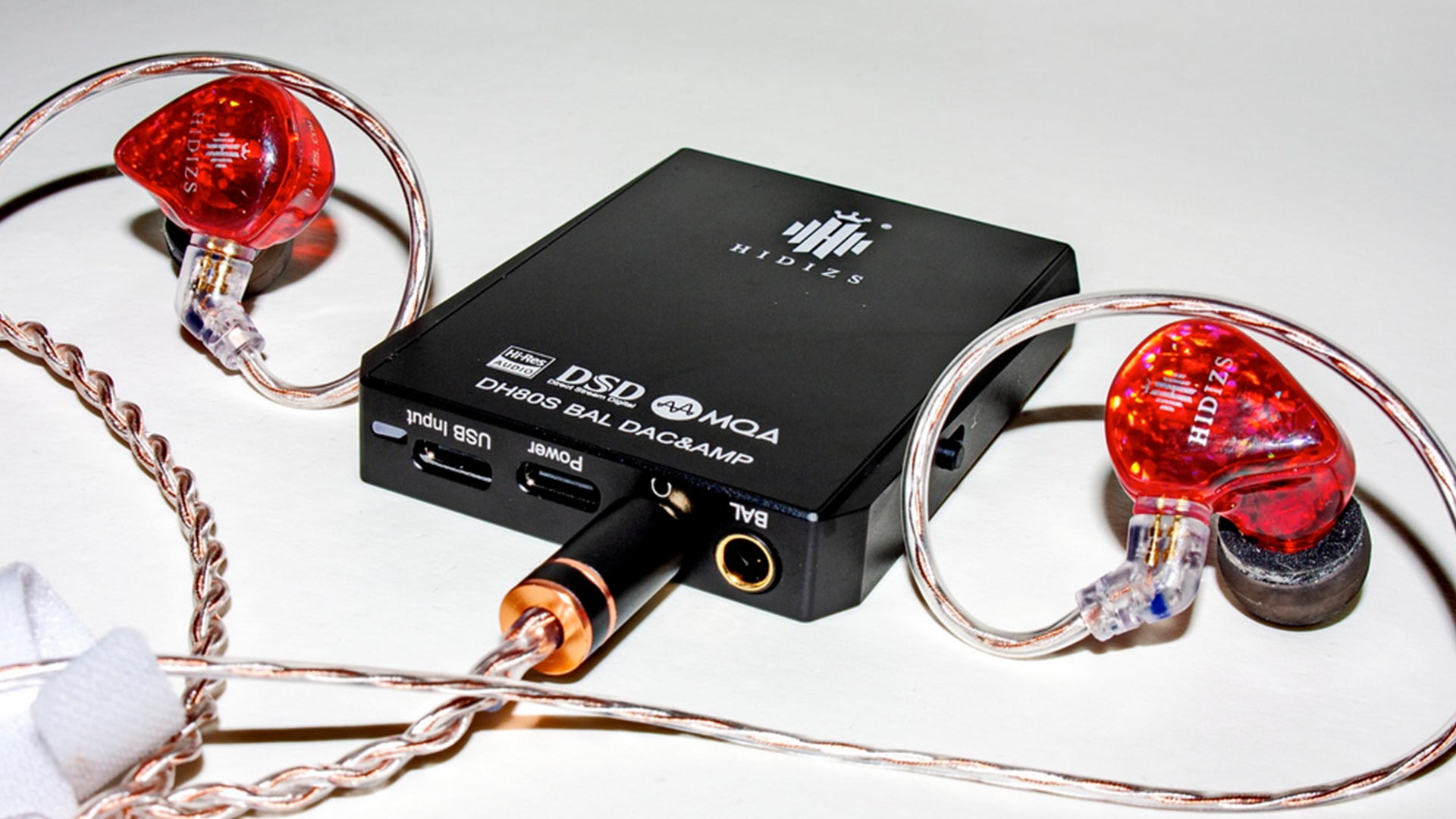 Pros:
Great Sabre sound, pure and analytical.
Great power and performance.
Supports MQAx8 and DSD128.
Small size and weight, built-in battery and nice and attractive design.
3.5mm SE and 4.4mm Balanced output.
3 gain modes.
Separate USB Type-C charging and data connections.
Operation LEDs.
Automatic shutdown in absence of source signal or no connection of outputs.
Introduction:
Hidizs, the well-known brand established in 2012, continues to expand its catalogue with increasingly versatile products. After the excellent S9 and the small, but surprising H2, the brand wanted to complete its DAC/AMPS portfolio with the new DH80/S. The DH80 is a custom-made dock for the AP80/Pro DAPs, while the DH80S is the same product but universal, lacking the dock for these DAPs. In my case, the product to be analysed is the small DH80S. And I say small, because honestly, I expected it to be bigger. And my first surprise was to see its size and all its features: volume control, triple gain control, 3.5mm SE output, balanced 4.4mm output, independent USB Type-C charging port, USB Type-C input port, dual LEDs for operation notification and 1300mAh internal battery. All this in an aluminium alloy tablet with leather bottom protection, weighing 76g. Inside, in addition to the aforementioned battery, it has two oscillator crystals, two RT6863C operational amplifiers, Sabre's ES9281C Pro premium DAC, Panasonic capacitors, plus a magnetic absorption design. It is compatible with Windows 10, Mac OS, iPad OS, Android and iOS. It supports MQAx8, has 3 gain levels and 30 volume steps per level.
Packaging:
1 DAC/AMP DH80S.
1 USB-A to Type-C converter.
1 USB Type-C charging cable.
1 USB Type-C to USB Type-C connection cable.
1 warranty card.
1 instruction manual.
1 adhesive metal disc.
To view the full original article, click here.