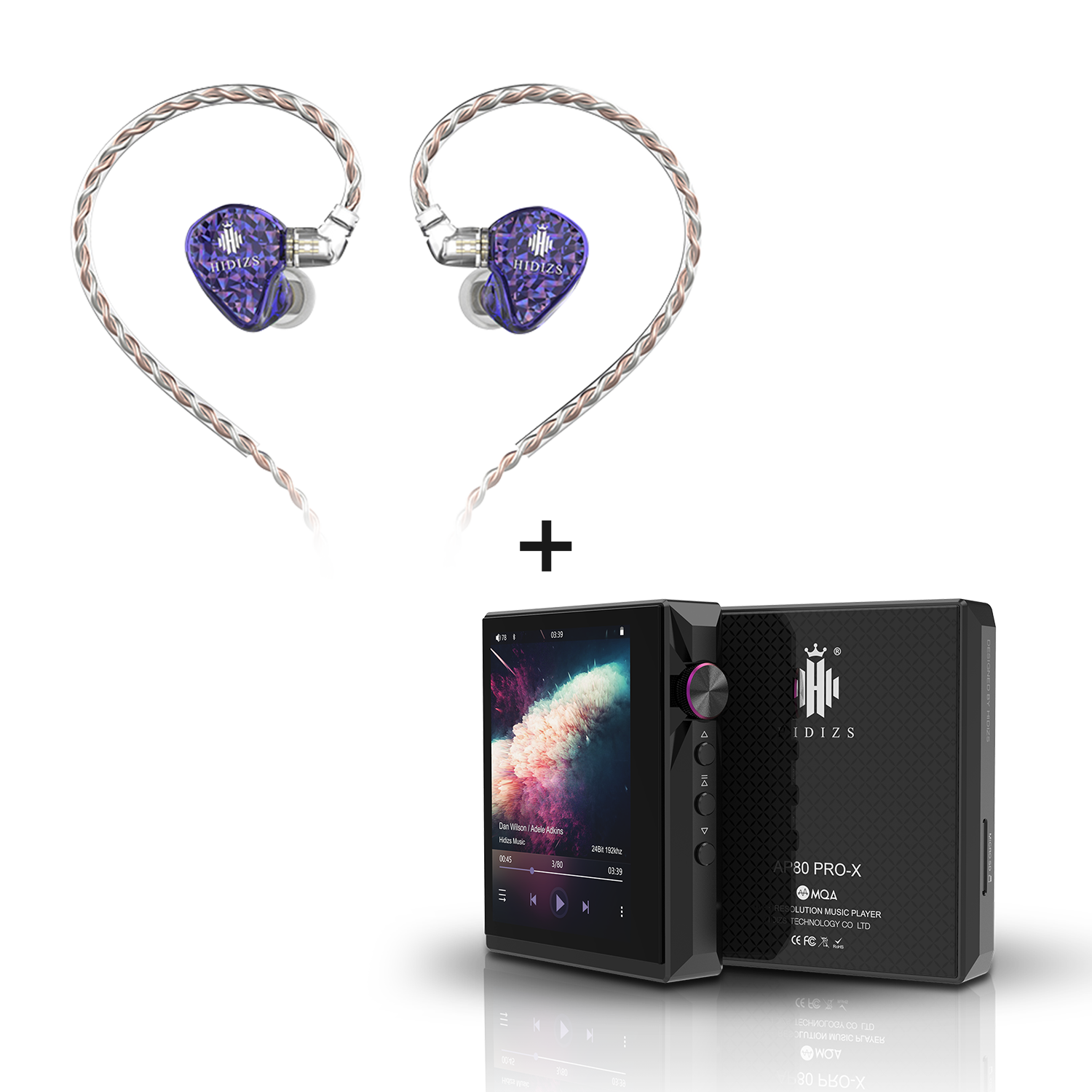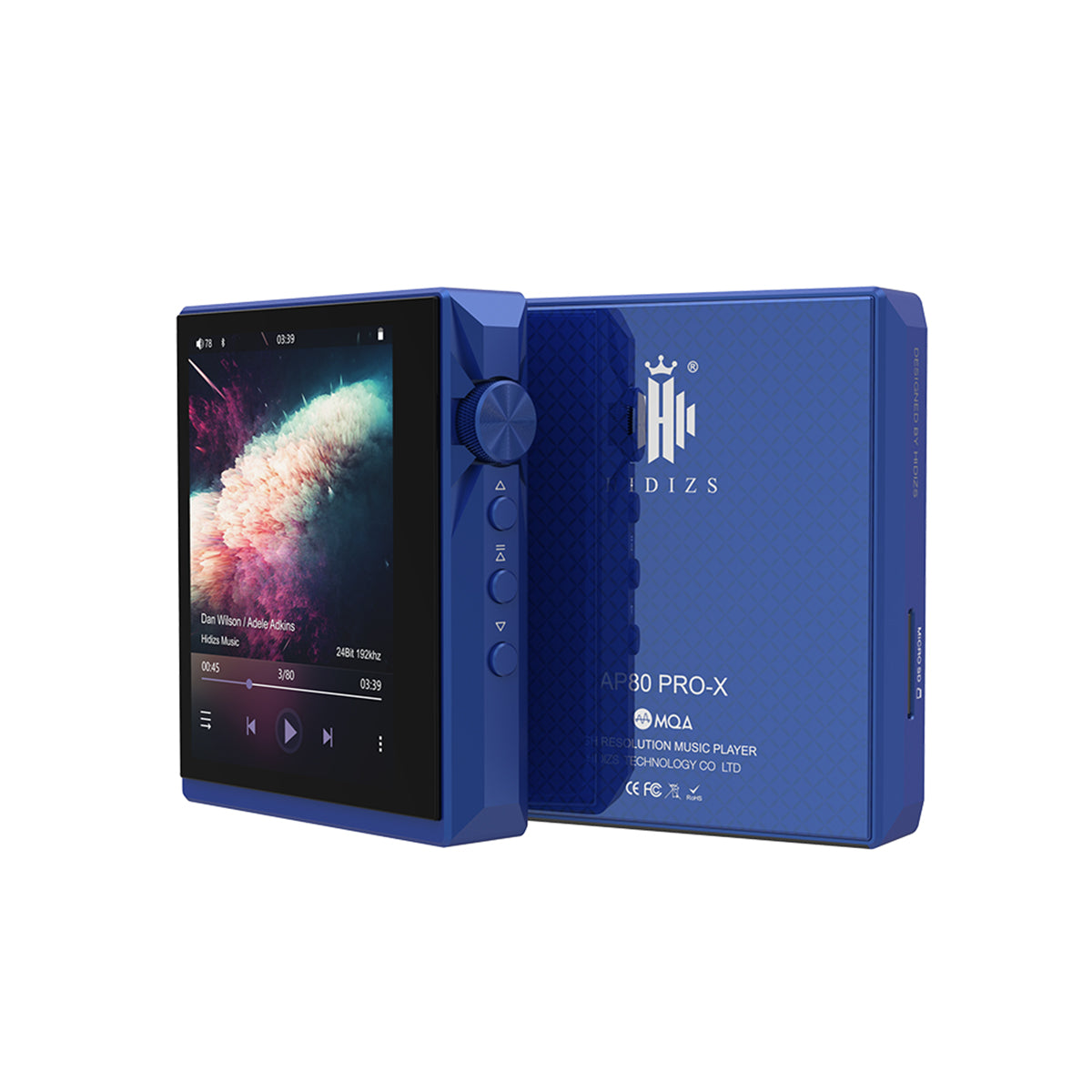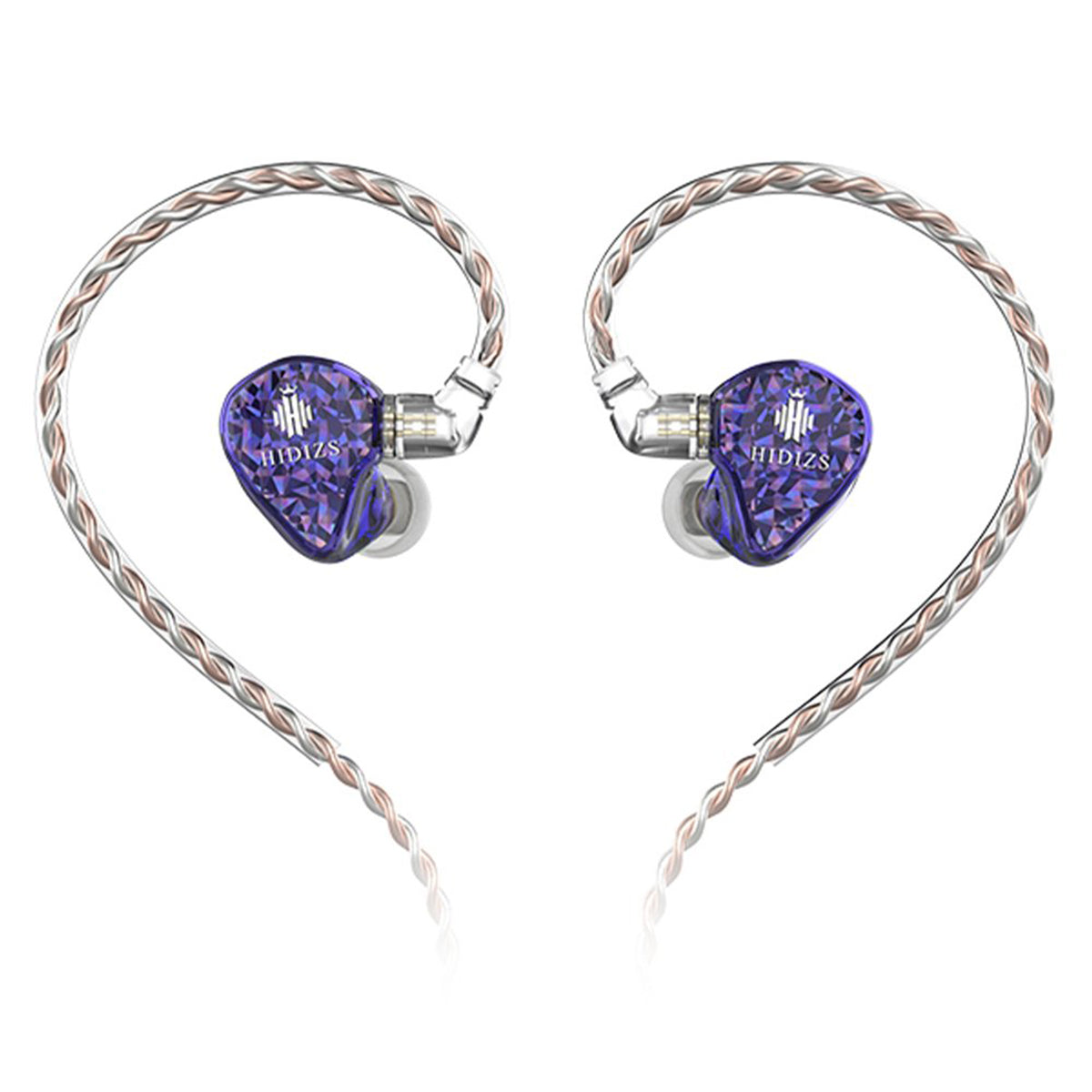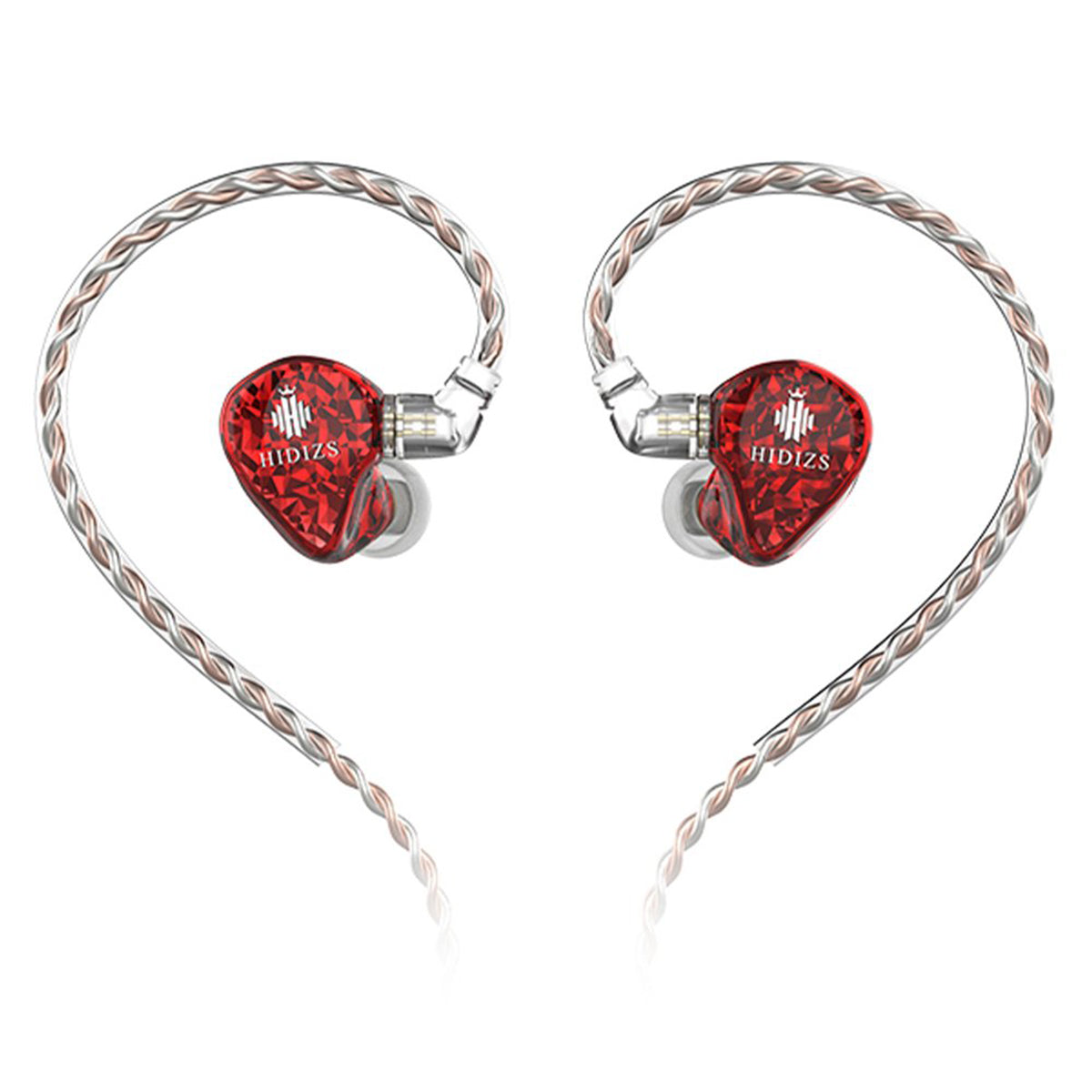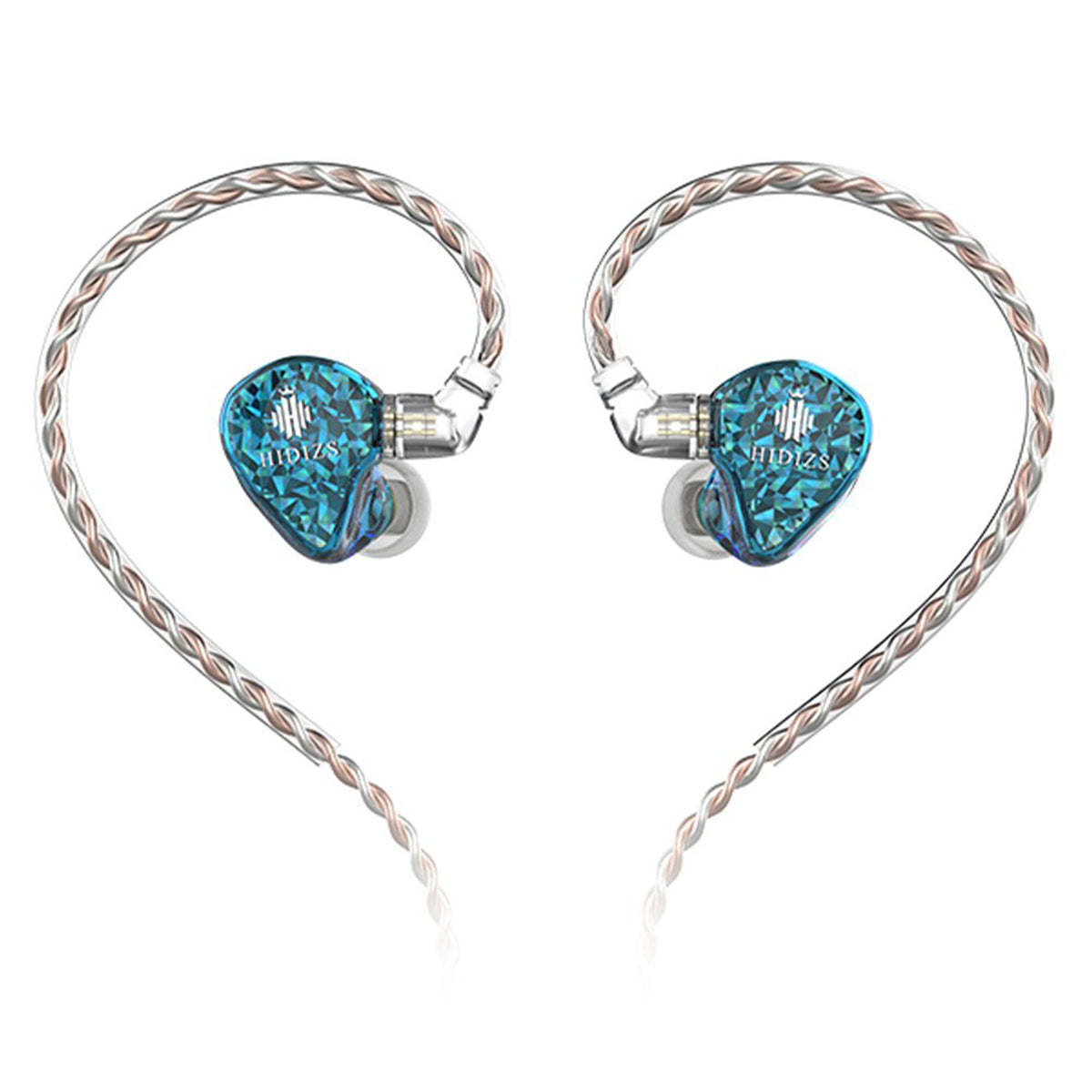 AP80 PRO-X + MS2 Bundle
AP80 Pro-X Features:
- Dual Highest-performance DAC Chip & Precision FPGA Chip
- Pocket sized music player(DAP) & X-Shaped Design
- Bi-Directional Bluetooth 4.2 & UAT Transmission Technology
- Single-ended 3.5mm & Balanced 2.5mm JACKS & Samsung IPS HD Touchscreen
- Two-way USB DAC & Sony LDAC & CSR APT-X
- Powerful Step Counter & E-Book Function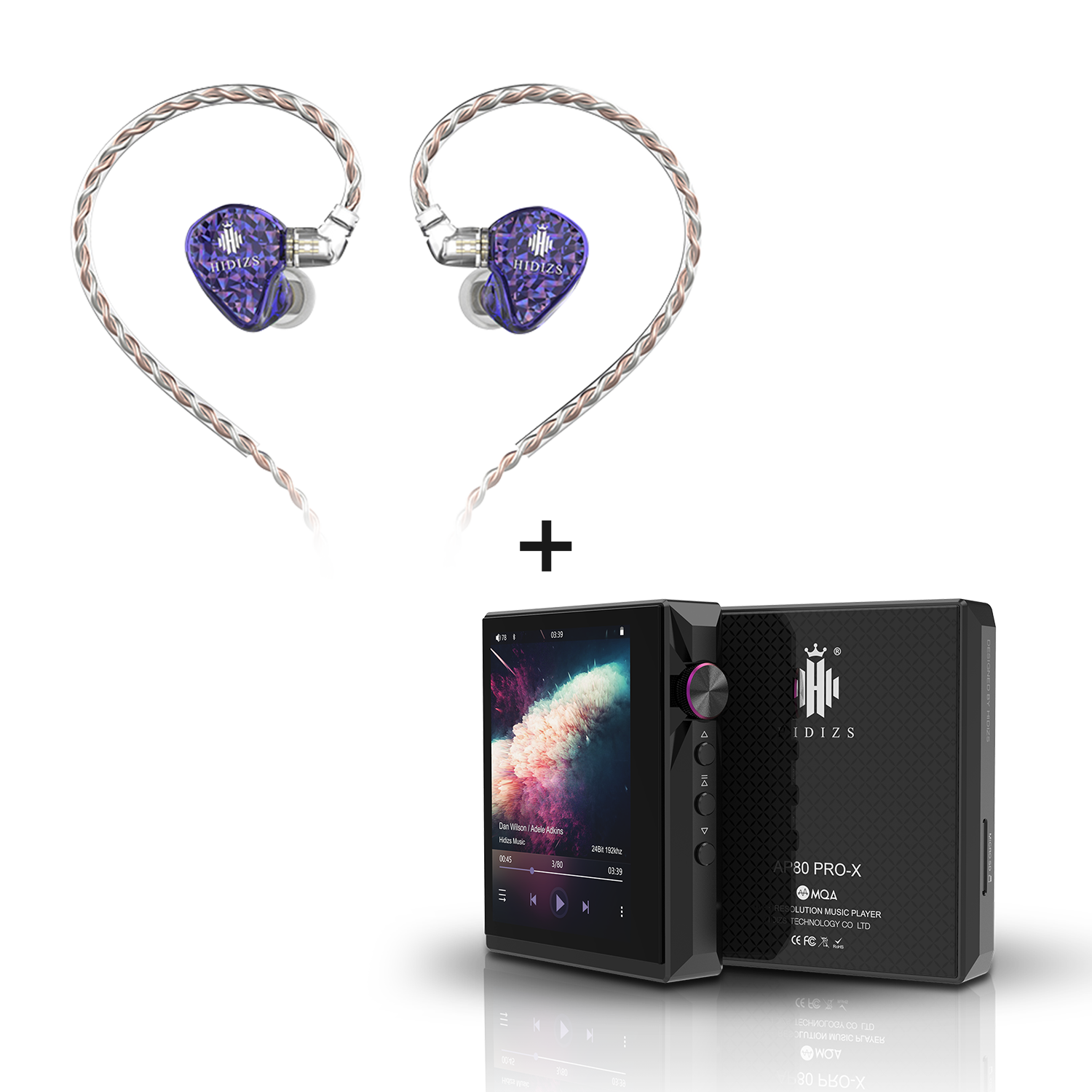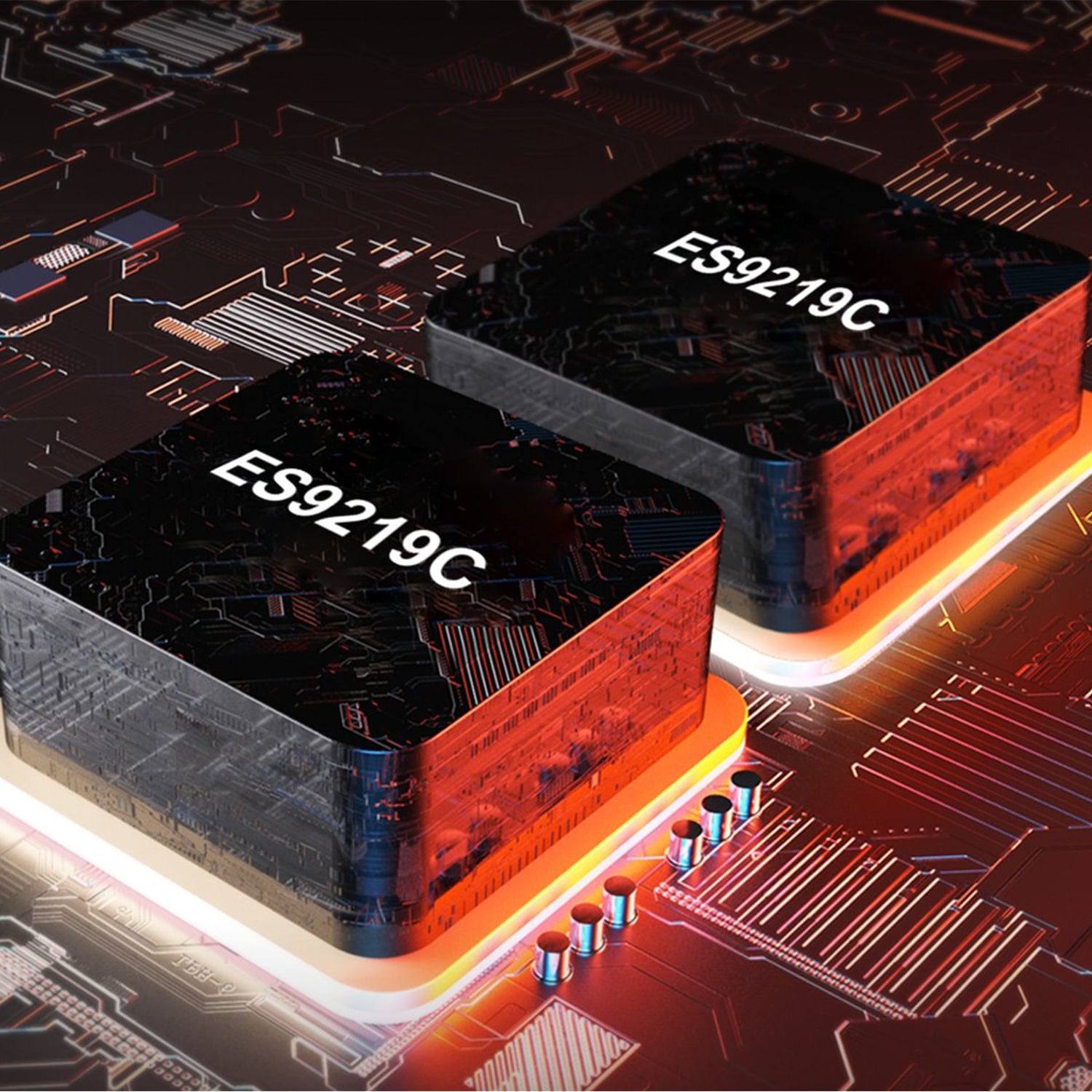 Industry's Highest-performance DAC Chip
AP80 Pro-X utilizes dual ESS9219C DAC chips with unprecedented dynamic range & ultra-low distortion. +130dB SNR, +121dB DNR, -114dB THD+N, 32 Bit 384kHz PCM,supports up to 2.0Vrms output with analog gain control to reduce output noise at real-life listening levels, all done to ensure unbeatable sound quality.
MQA (Master Quality Authenticated)
Hidizs AP80 Pro-X includes MQA technology, which enables you to play back MQA audio files and streams, delivering the sound of the original master recording.
'MQA' or 'MQA Studio' indicates that the product is decoding and playing an MQA stream or file, and denotes provenance to ensure that the sound is identical to that of the source material. 'MQA Studio' indicates it is playing an MQA Studio file, which has either been approved in the studio by the artist/producer or has been verified by the copyright owner.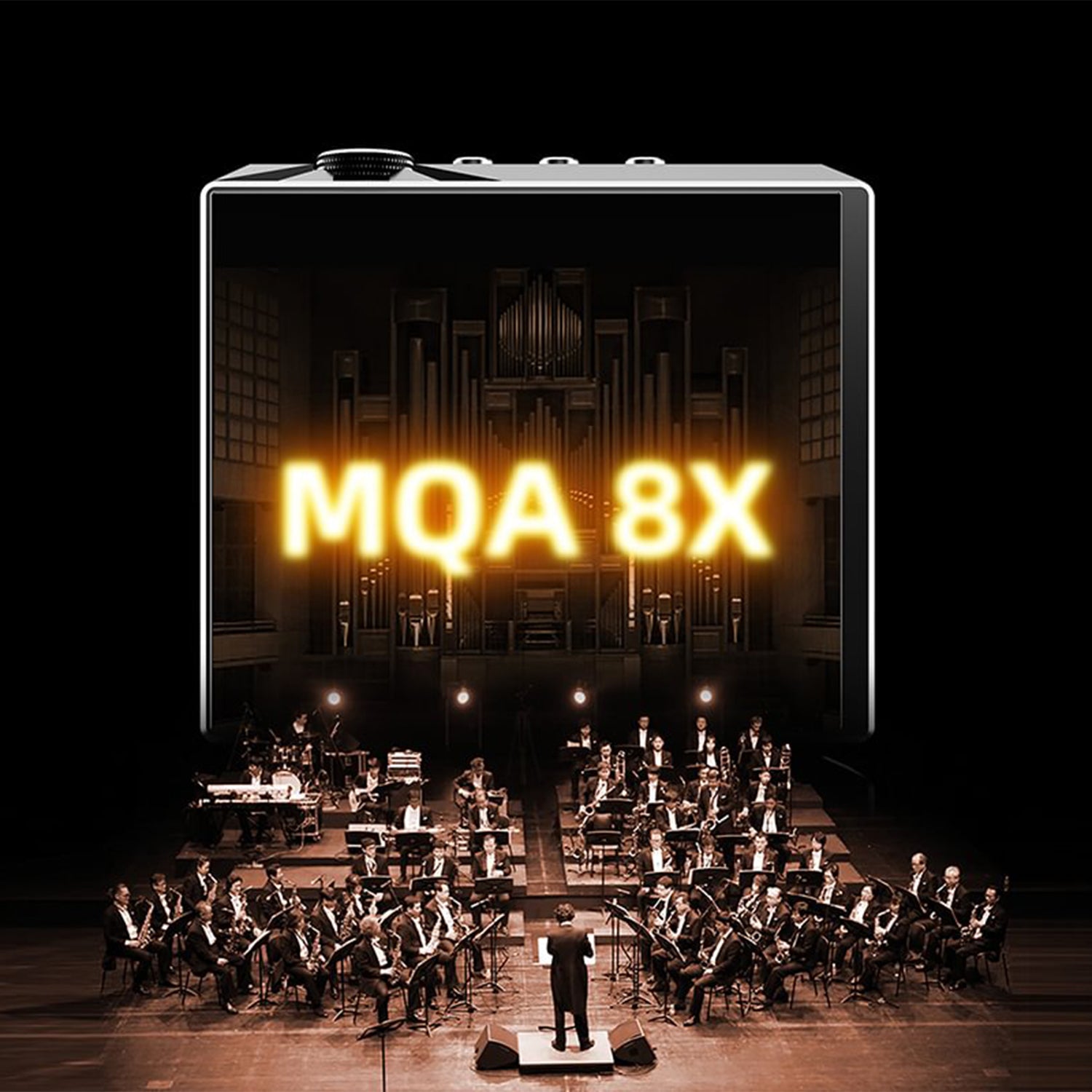 MQA 8X   MQA Audio Technology
MQA is an award-winning British technology that delivers the sound of the original master recording. The master MQA file is fully authenticated and is small enough to stream or download.
Hidizs AP80 Pro-X portable music player uses MQA technology for final unfold (8X) of an MQA file.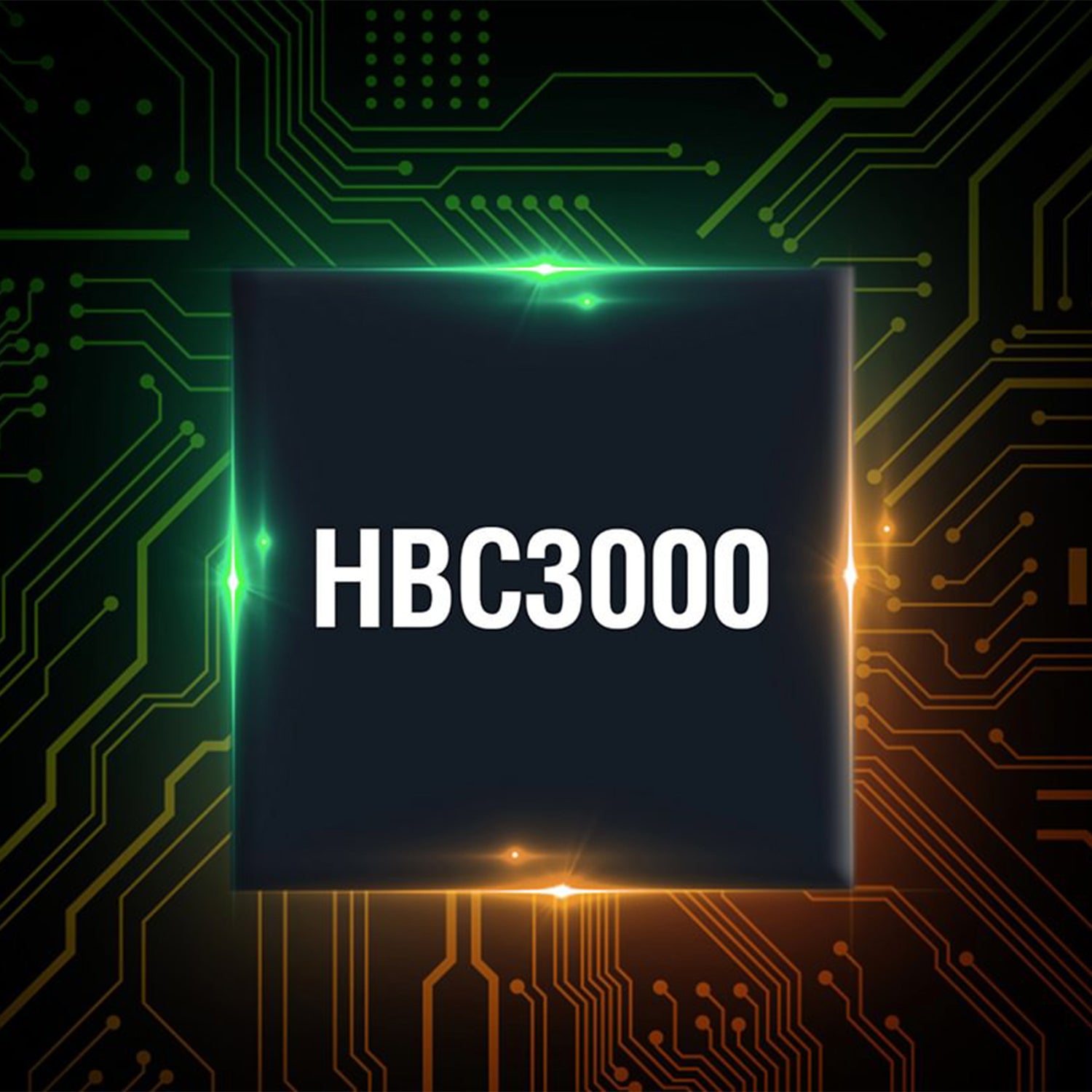 Outstanding FPGA Chip for Better Audio Performance
With a built-in FPGA chip HBC3000, AP80 Pro-X supports native DSD64/128/256, the accuracy of digital music reproduction can be increased by master clock and the clock jitter can be perfectly controlled. Decoding - data processing - audio output, every detail impeccably processed.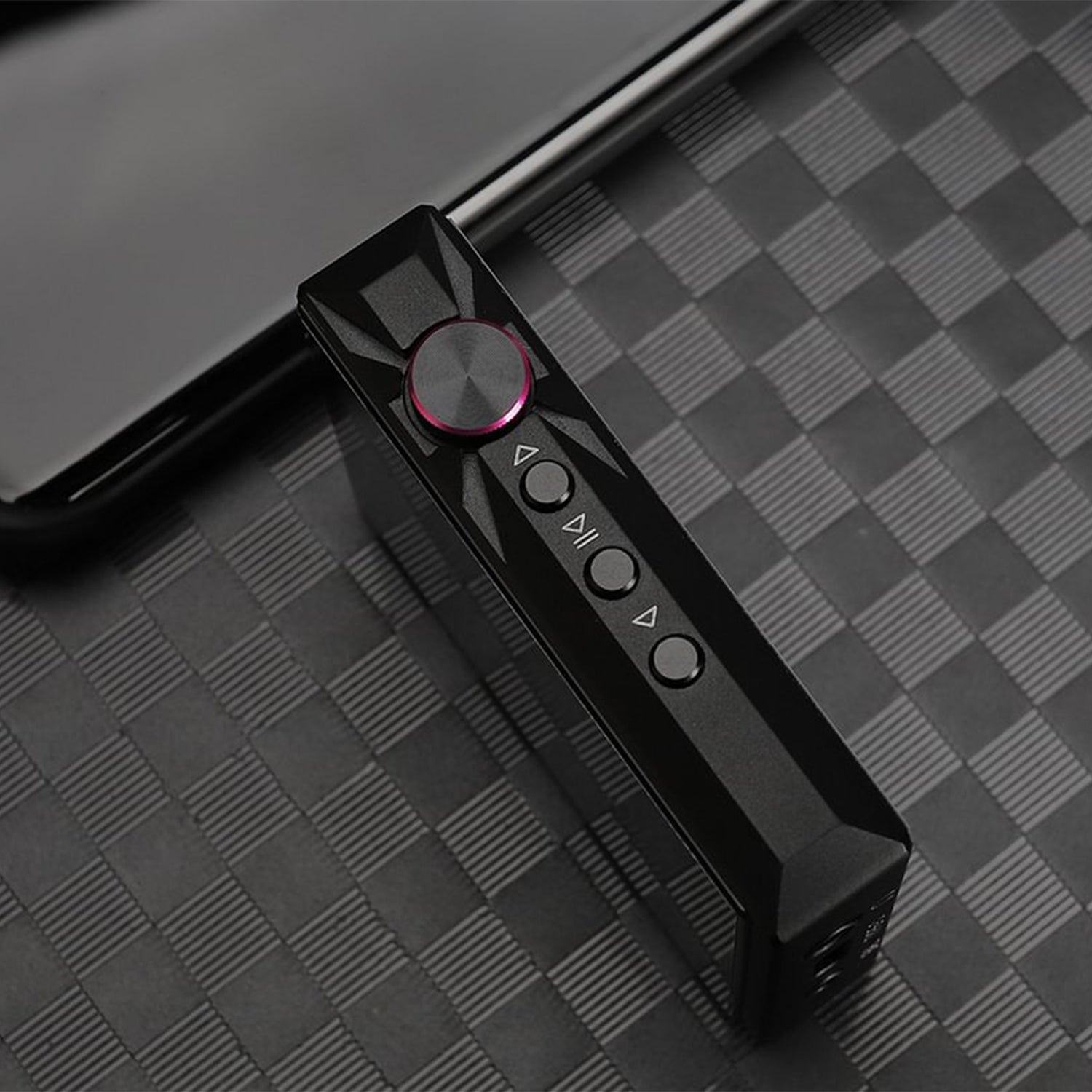 What makes the flagship AP80 Pro-X stand above all others?
It's Small Enough, But Covers Both Unbalanced and Balanced Outputs. As a pocket sized music player(DAP), AP80 Pro-X's size is similar to a credit card, but it includes both single-ended 3.5mm and balanced 2.5mm jacks in its compact body. Easy to carry, with incredible audio performance, you won't be able to live without it!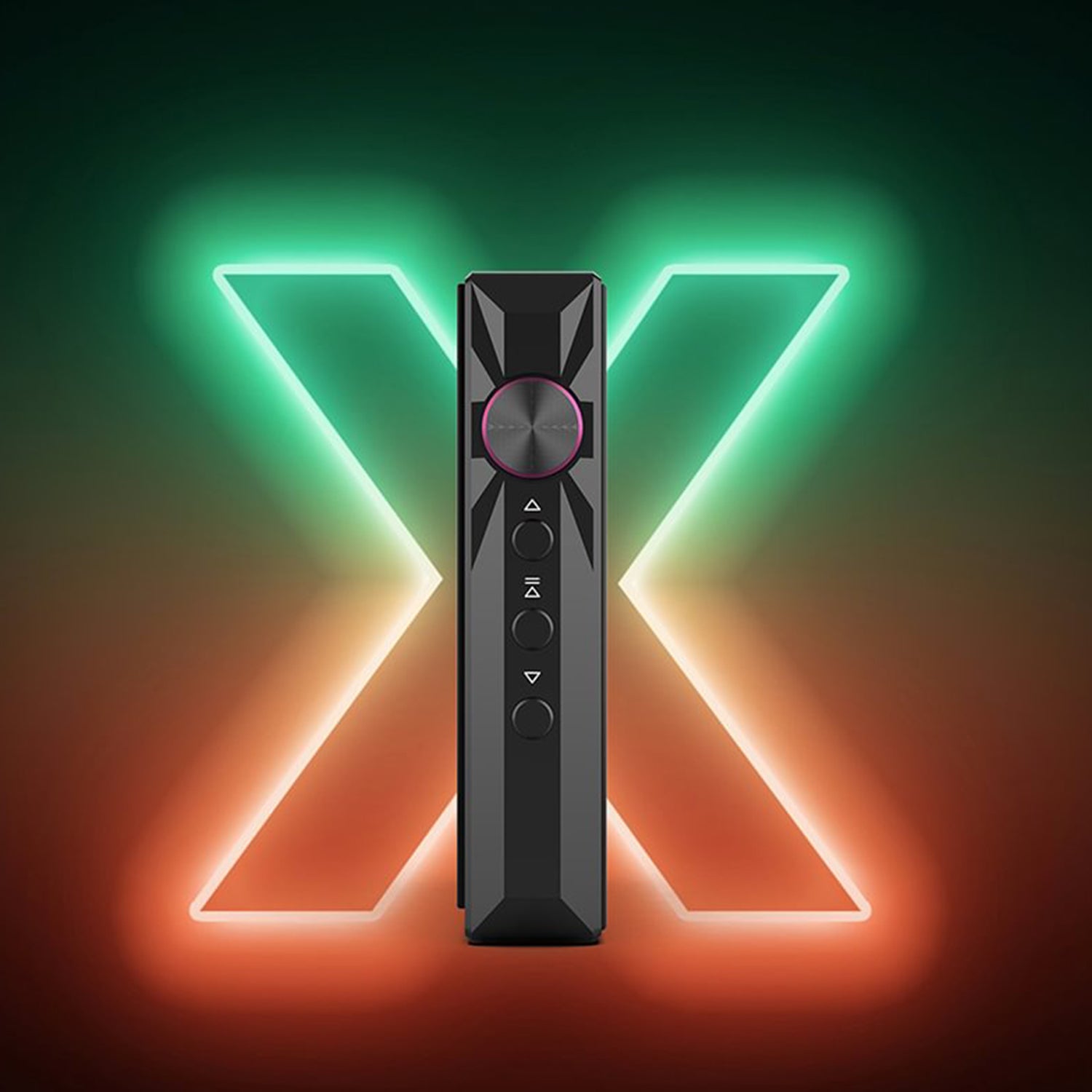 X-Shaped Design Showing its Geometric aesthetics
One-piece aluminum body made with 5-Axis CNC technology. The right side of the AP80 Pro-X is highlighted with an X-shaped design, with angular diamond surfaces,  and the geometry of a six-sided ice crystal,  embedded with a Japanese ALPS volume wheel. Taken together, these components make for  genuine visual pleasure no matter how you look at it.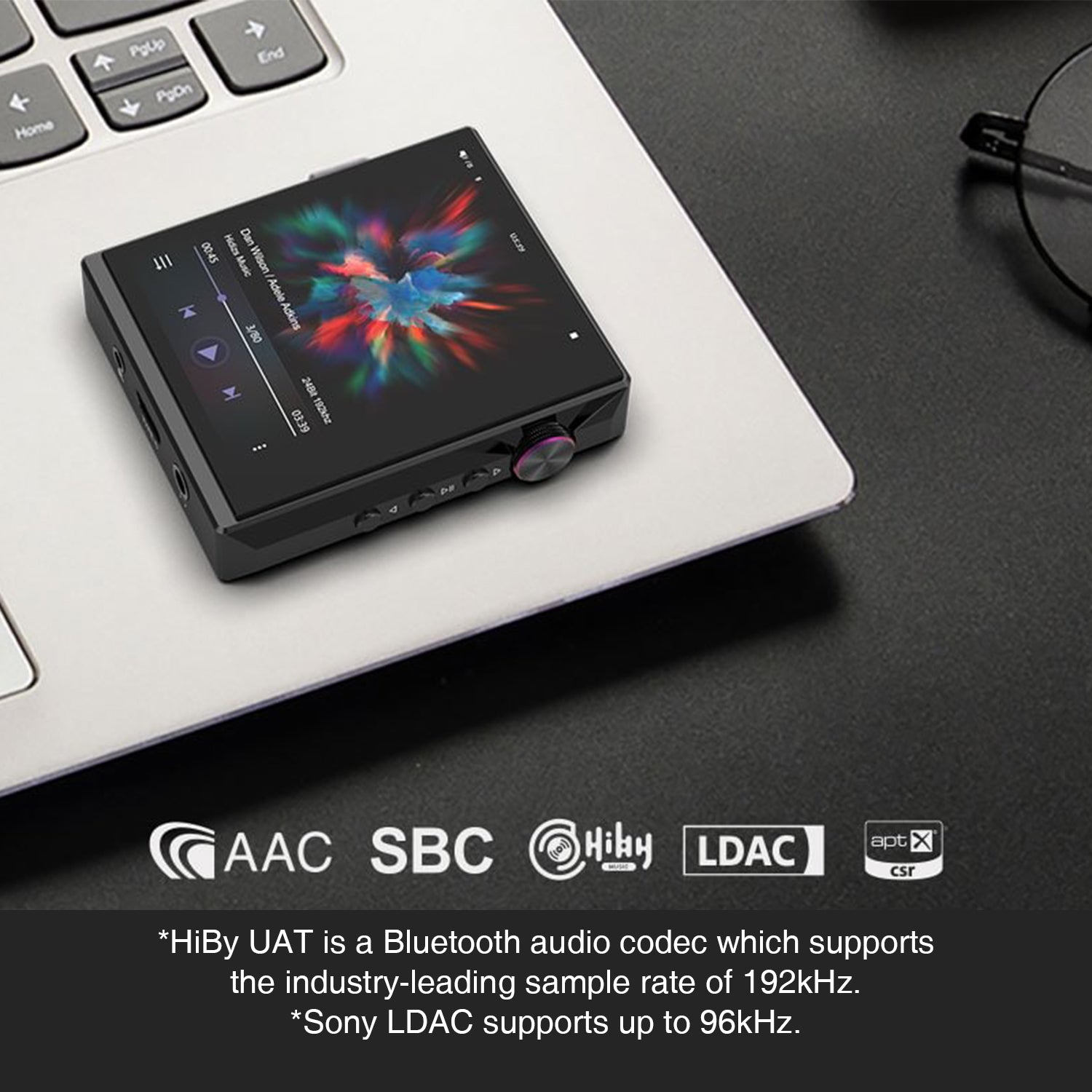 Various Lossless Transmission Protocols Support
AP80 Pro-X supports Bidirectional Bluetooth 4.2, HiBy UAT, Sony LDAC and CSR APT-X. It can be a Bluetooth audio source and double as a professional Bluetooth DAC AMP.
*HiBy UAT is a Bluetooth audio codec which supports the industry-leading sample rate of 192kHz.
*Sony LDAC supports up to 96kHz.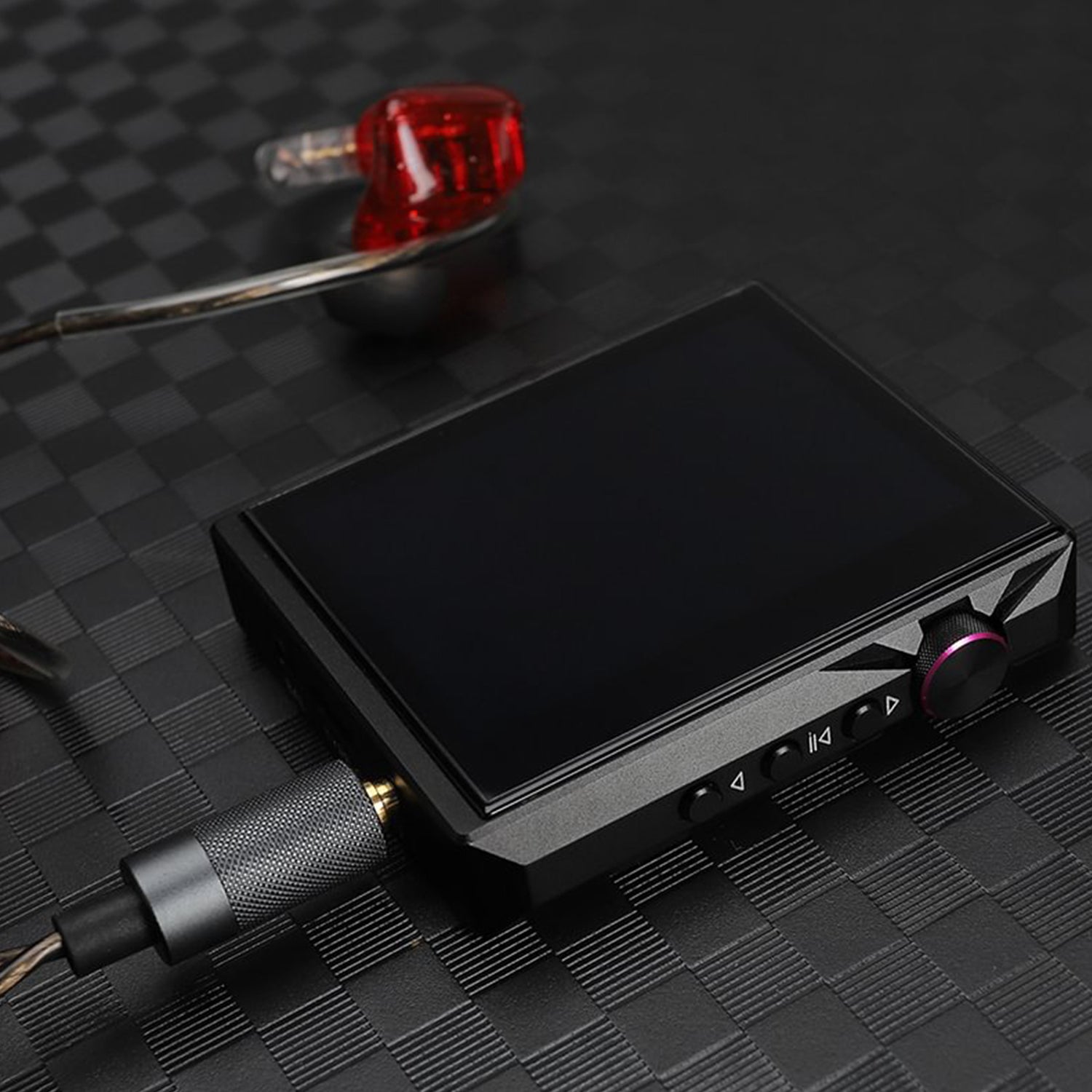 Get Make it the Most Practical Audio Device in your Daily life
Hidizs AP80 Pro-X can be a digital audio player(DAP) once connected to the DAC AMP for clearer and cleaner audio output quality, but it can also serve as a powerful external DAC AMP to greatly improve original audio quality when connected to your phone or PC. Supported systems: MAC OS×10.7, iPad OS, Windows XP, Windows 7/8/10 or newer systems.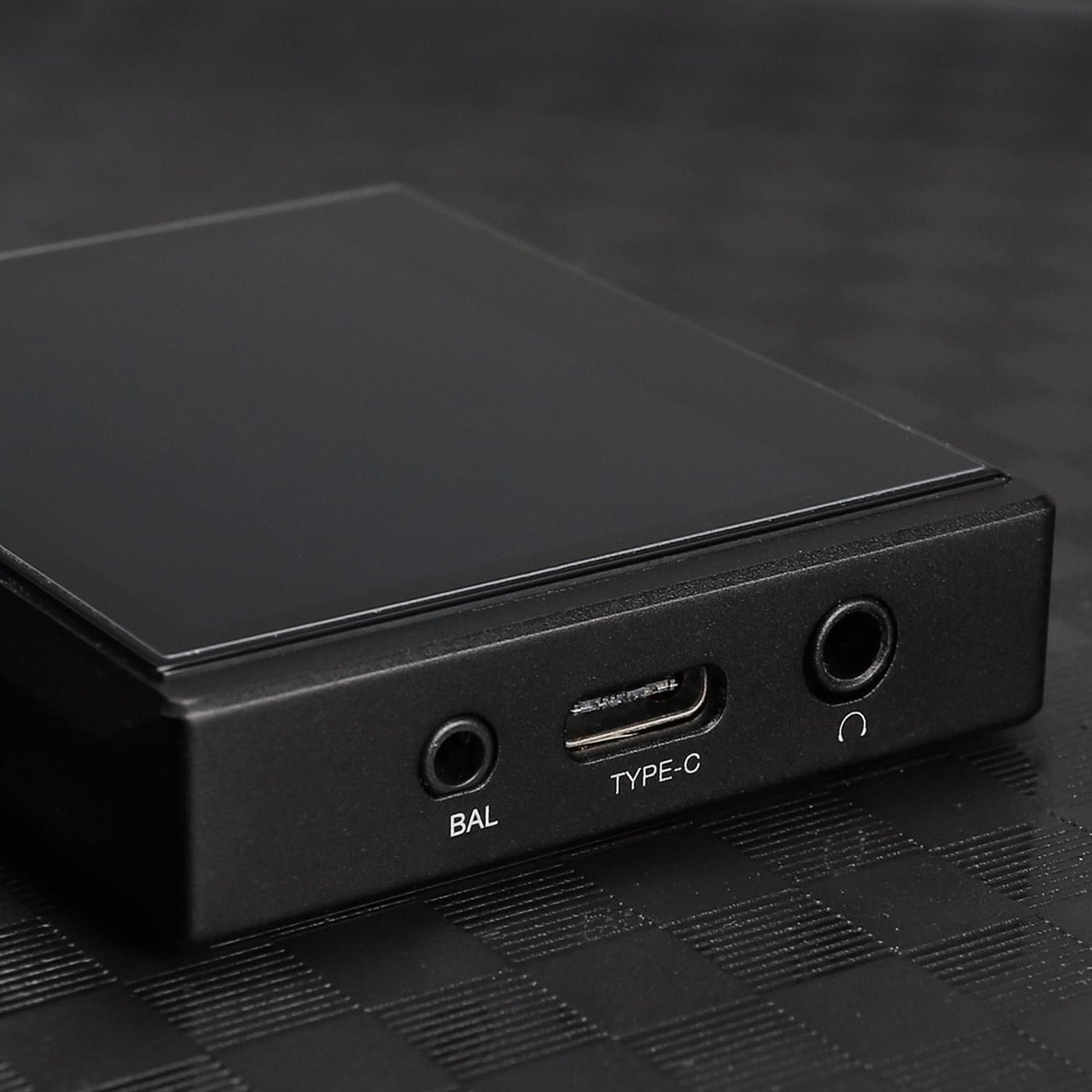 Get An Extraordinary Touchscreen Experience
Samsung 2.45" (480×360) IPS HD touchscreen will deliver clearer picture quality, faster response time, richer visual details and a more comfortable viewing experience.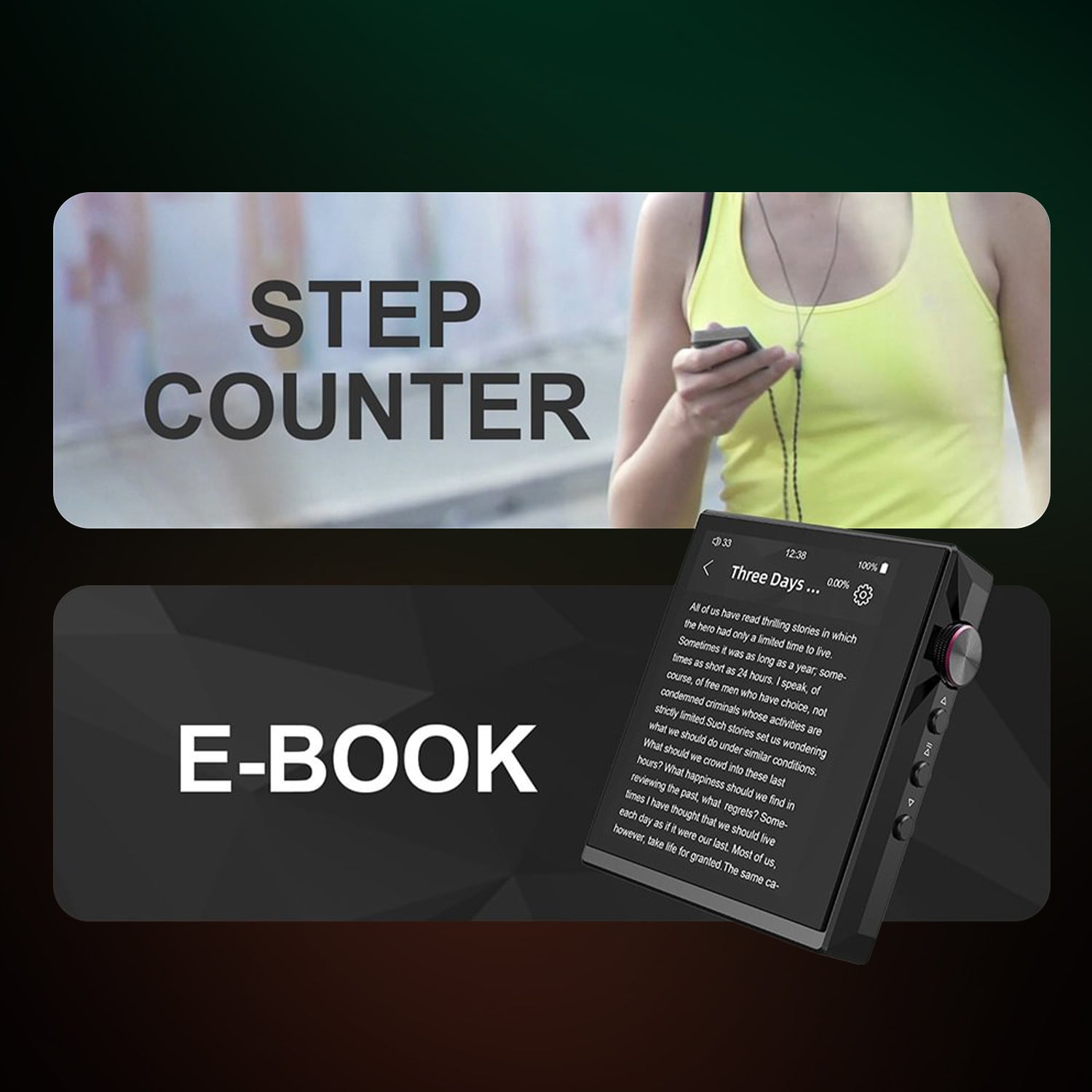 Powerful Step Counter & E-Book Function
Step counter: The high-precision pedometer sensor will record your outdoors workouts with optimal accuracy.
E-book: Picture tucking yourself away in a corner with an e-book and music to match, this is what they mean by "nourishment for the soul".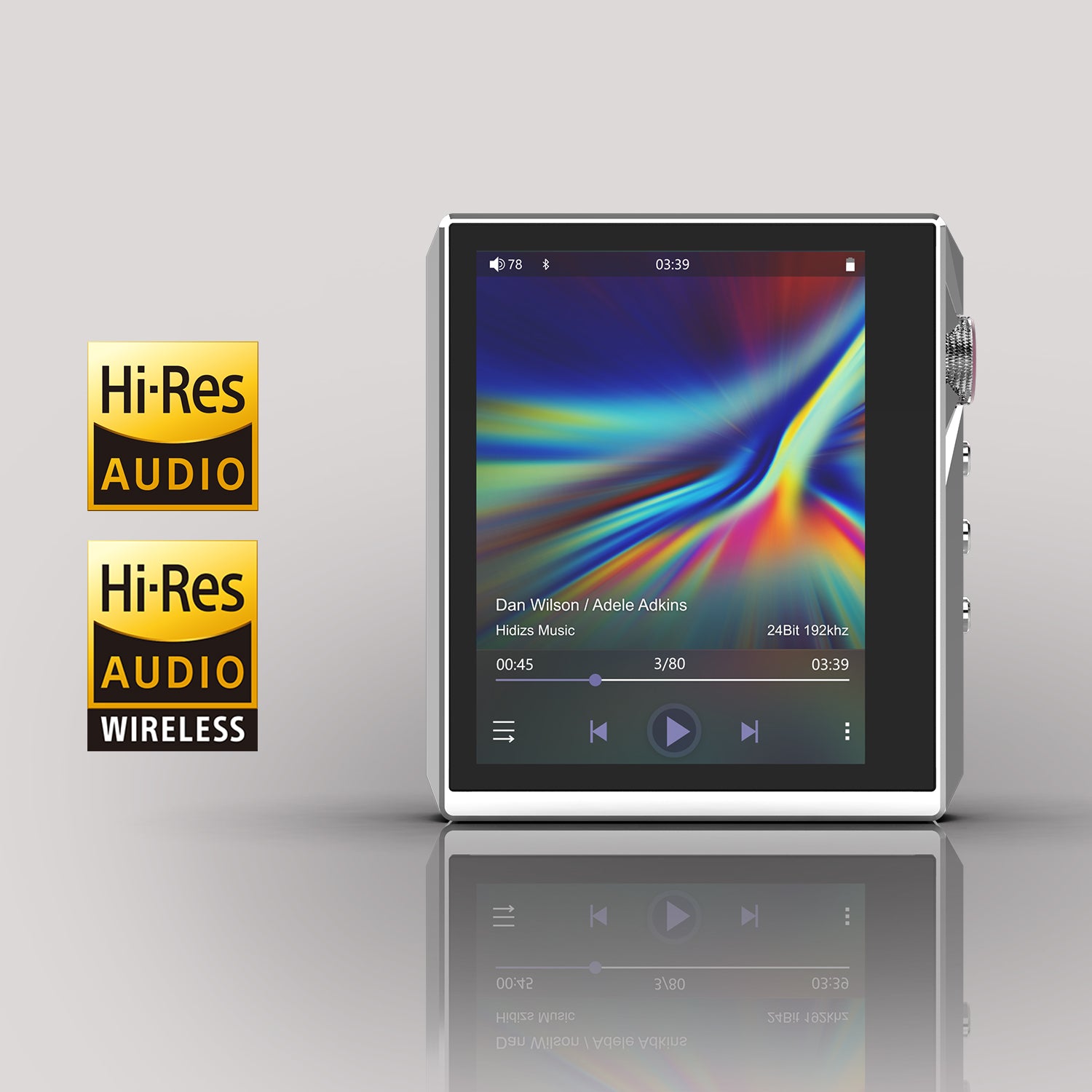 Hi-Res Audio & Hi-Res Audio Wireless certified
Hi-Res Audio(HRA), is a standard for high-quality audio products formulated by JAS and CEA,  currently recognized and supported by premium devices, as well as audio connoisseurs far and wide.
Hi-Res Audio Wireless(HRAW), is a subset of the Hi-Res Audio (HRA) for wireless audio products that support certified Bluetooth codecs. HRAW requires certified devices to be able to handle digital resolutions above 24-bit/96kHz.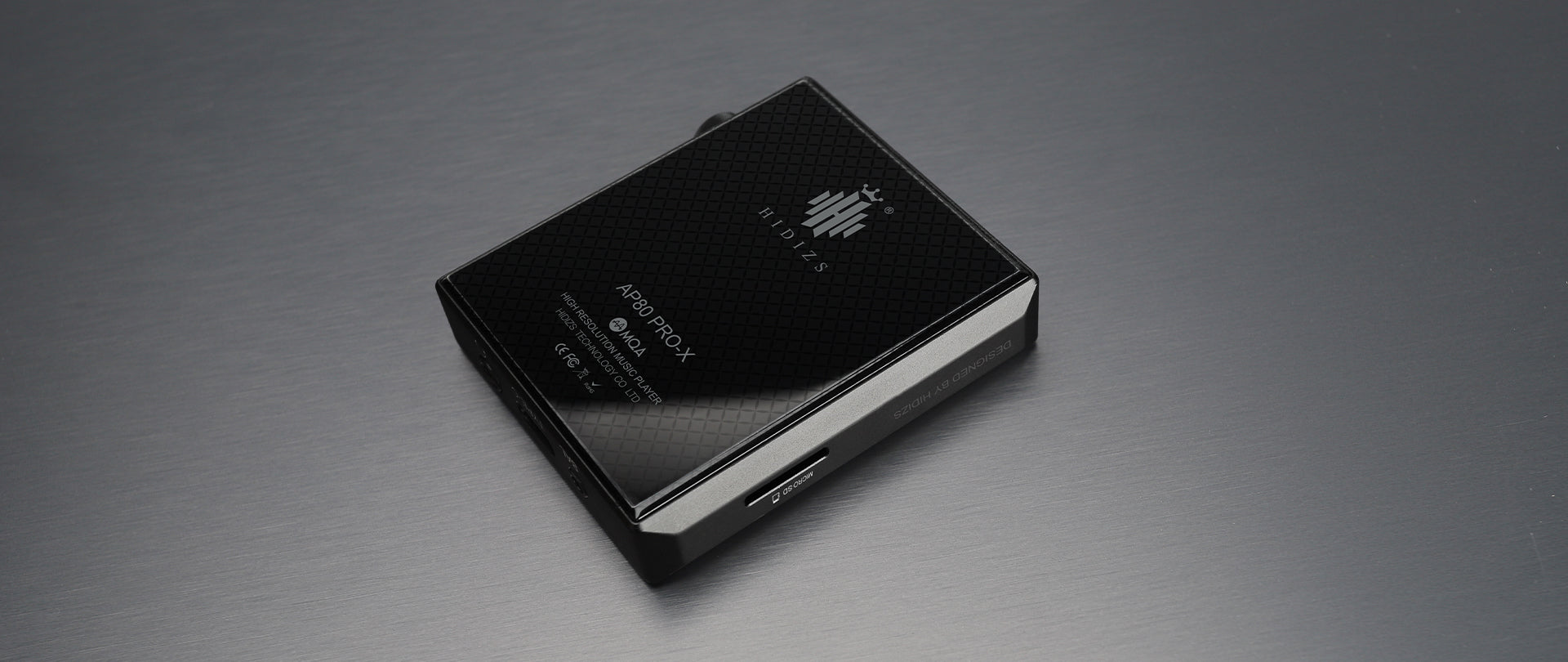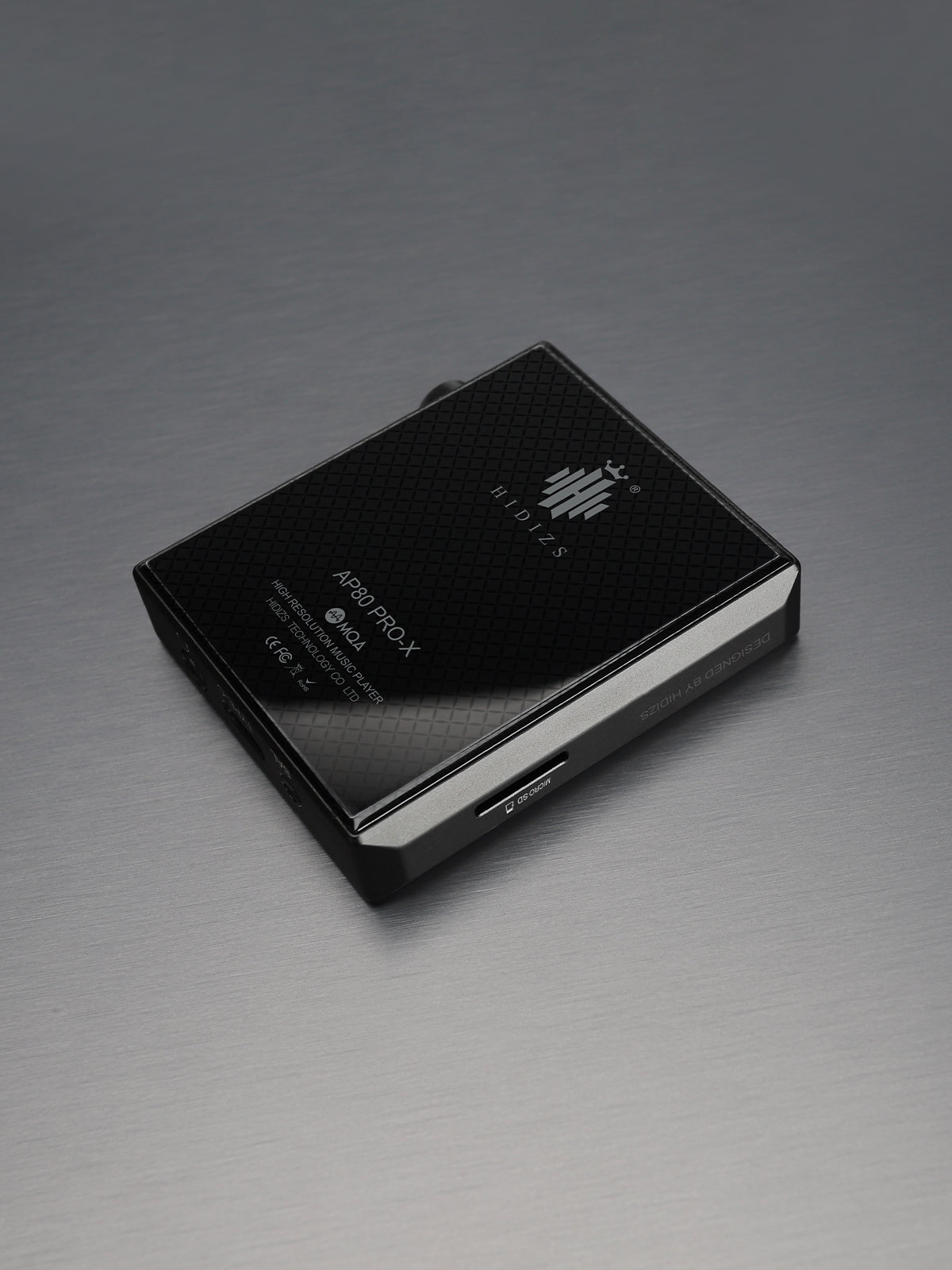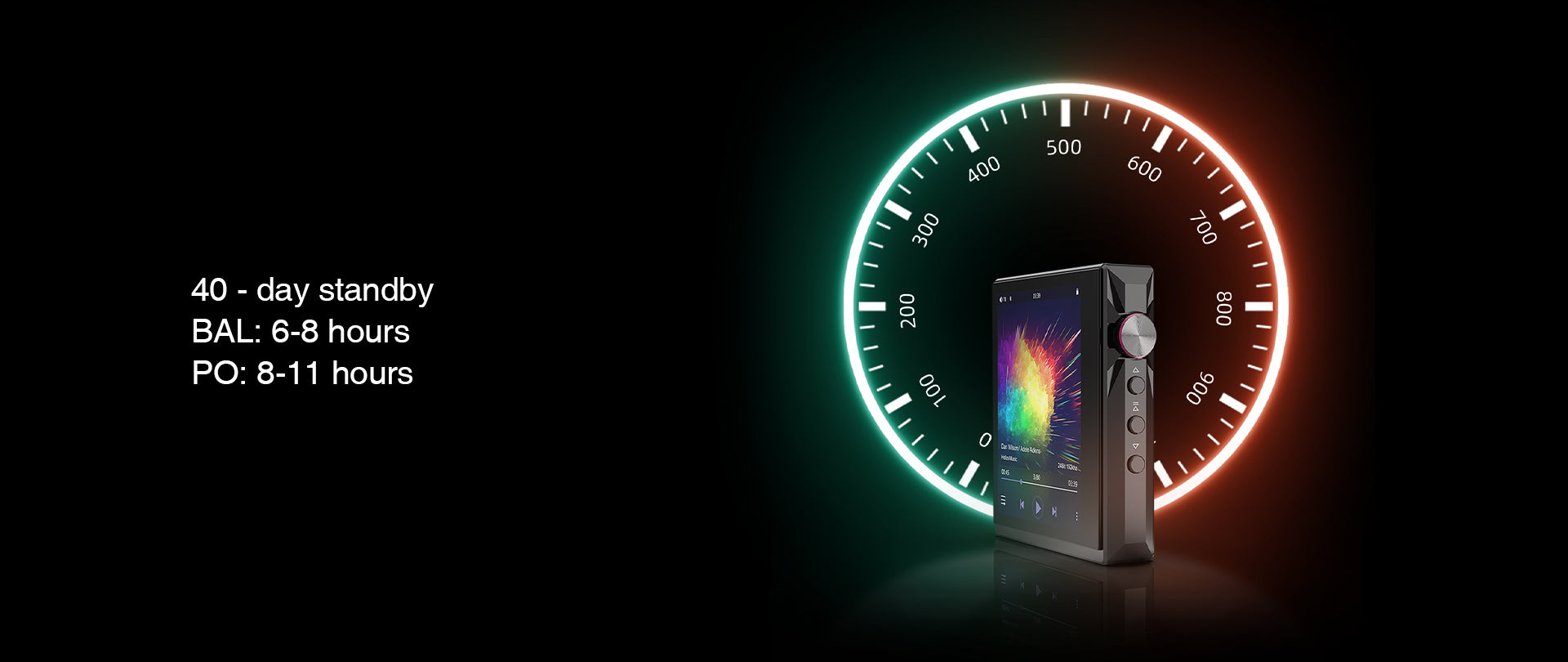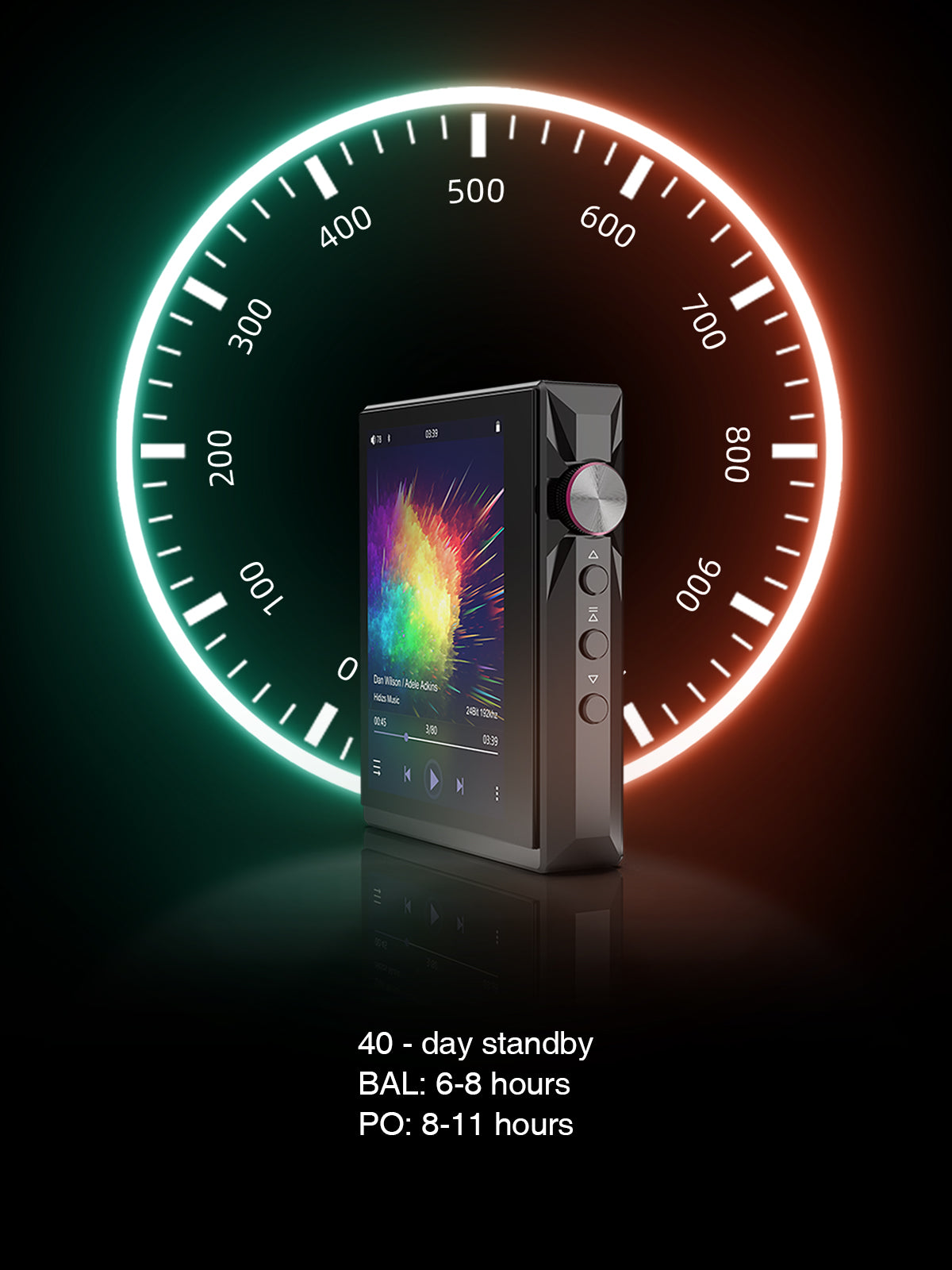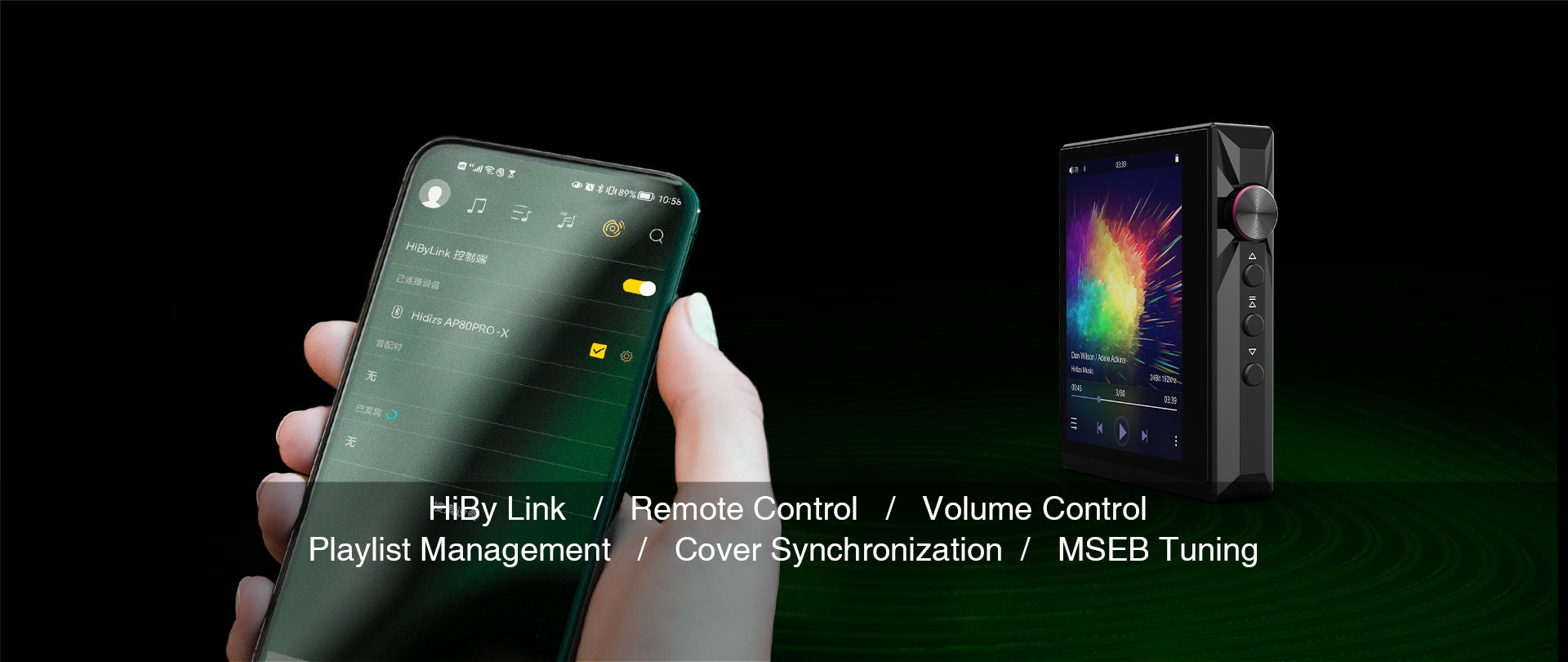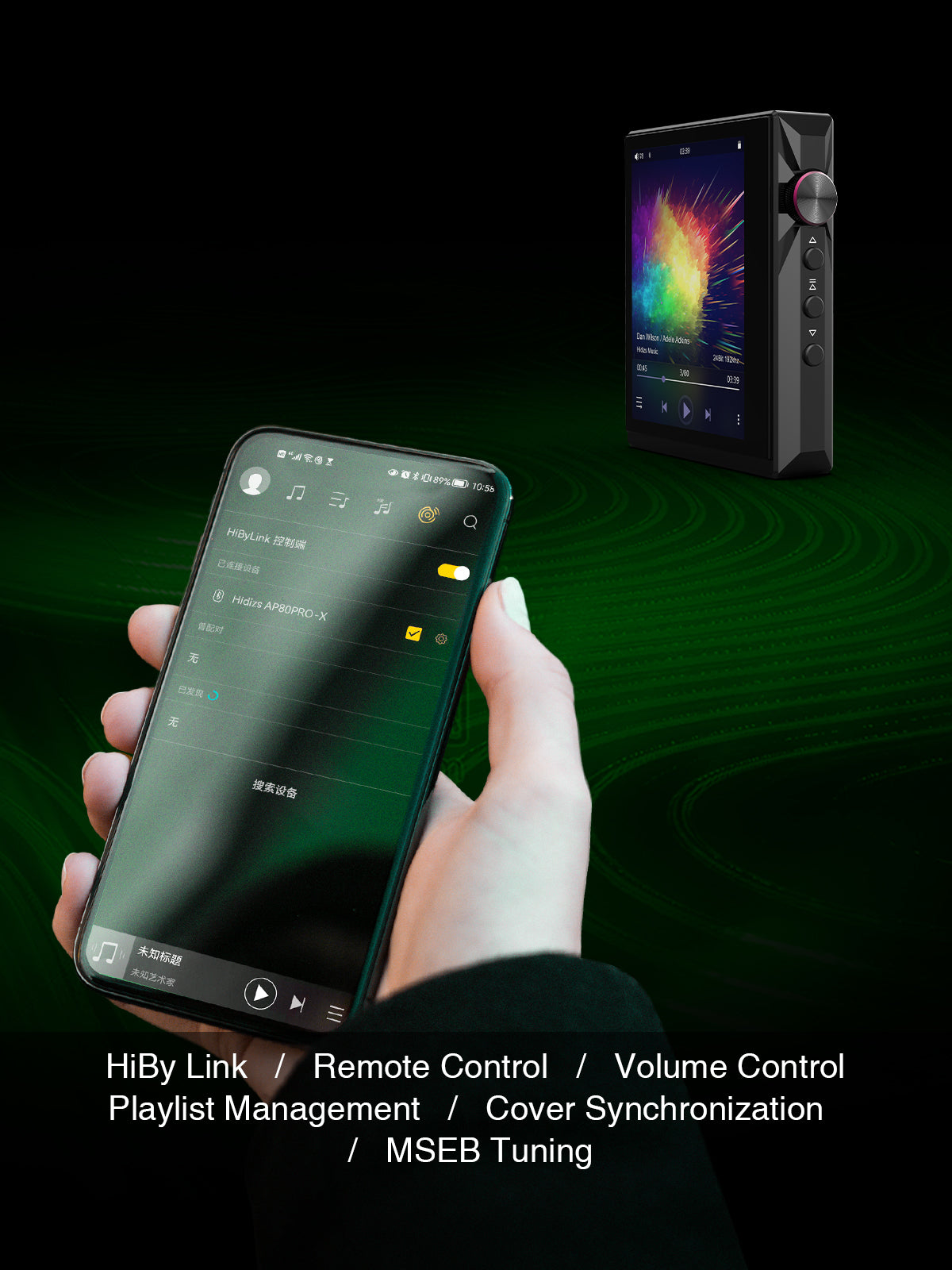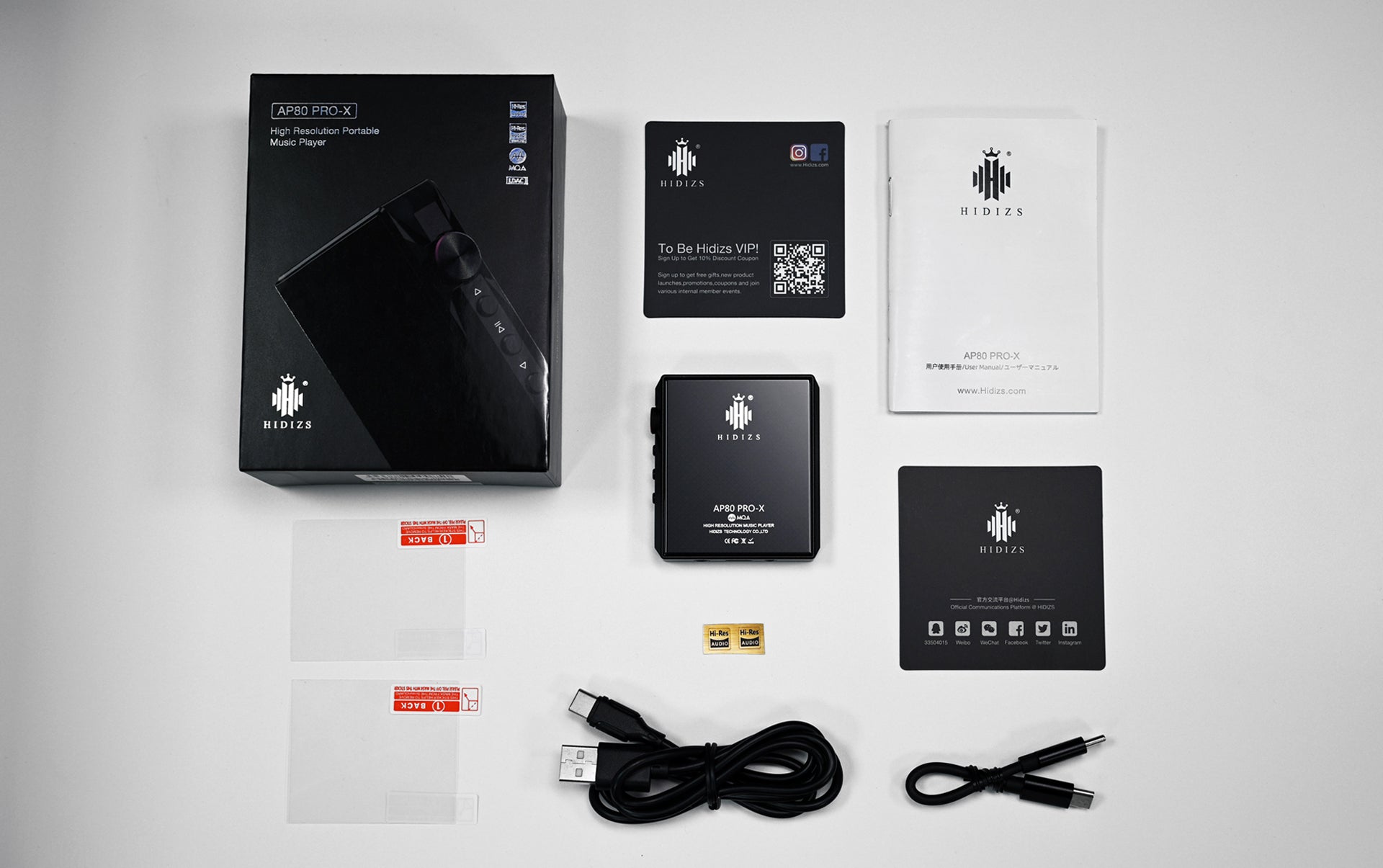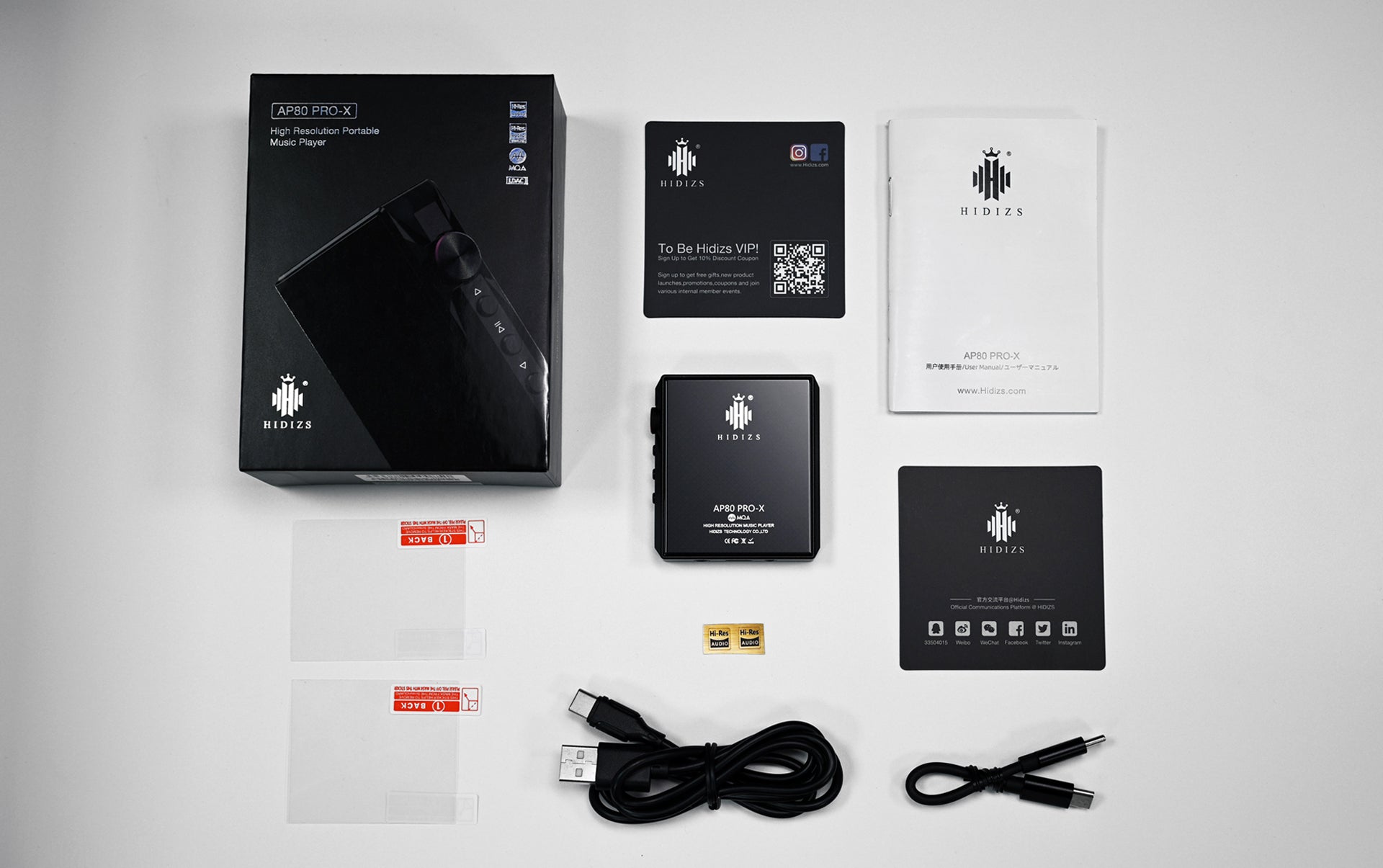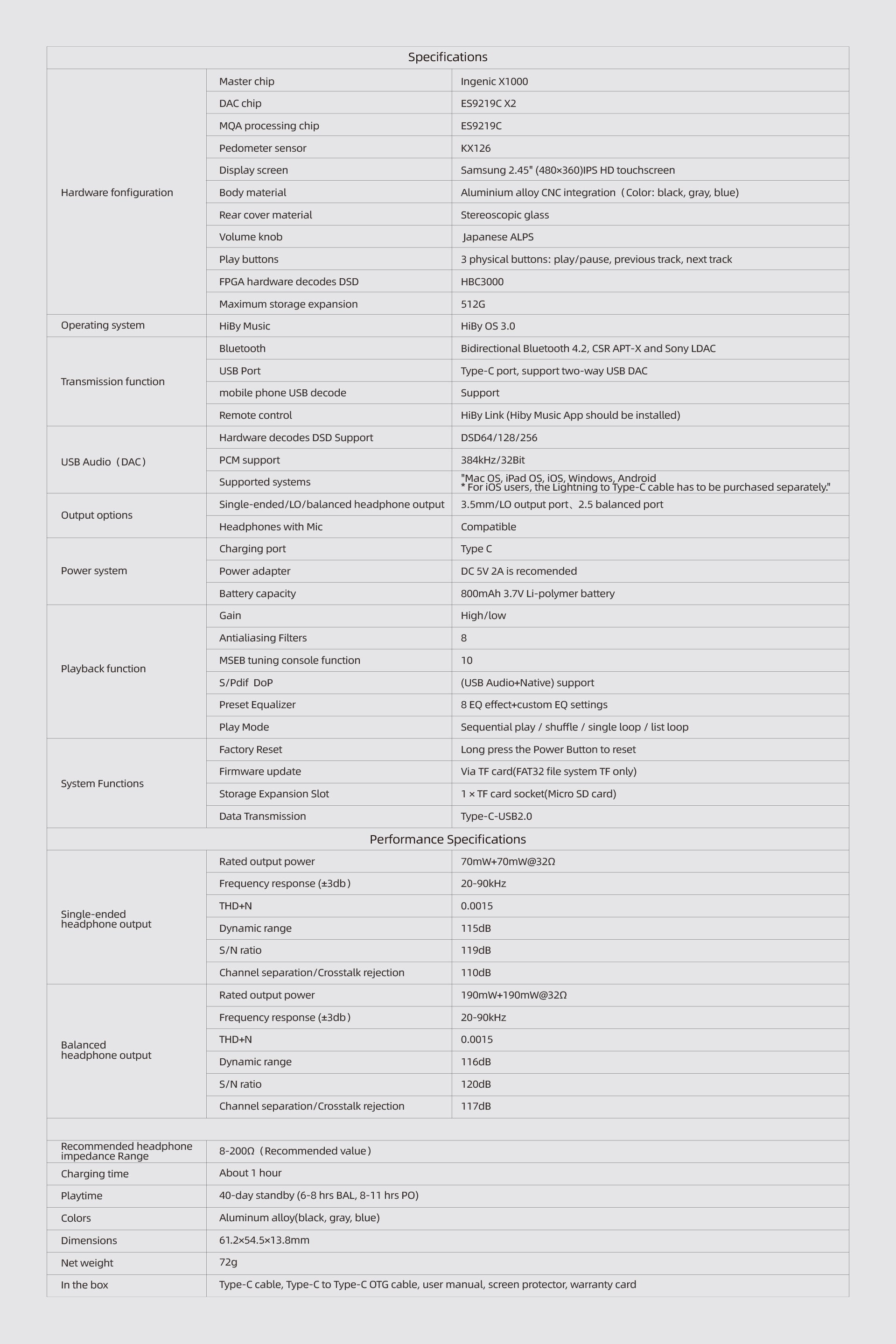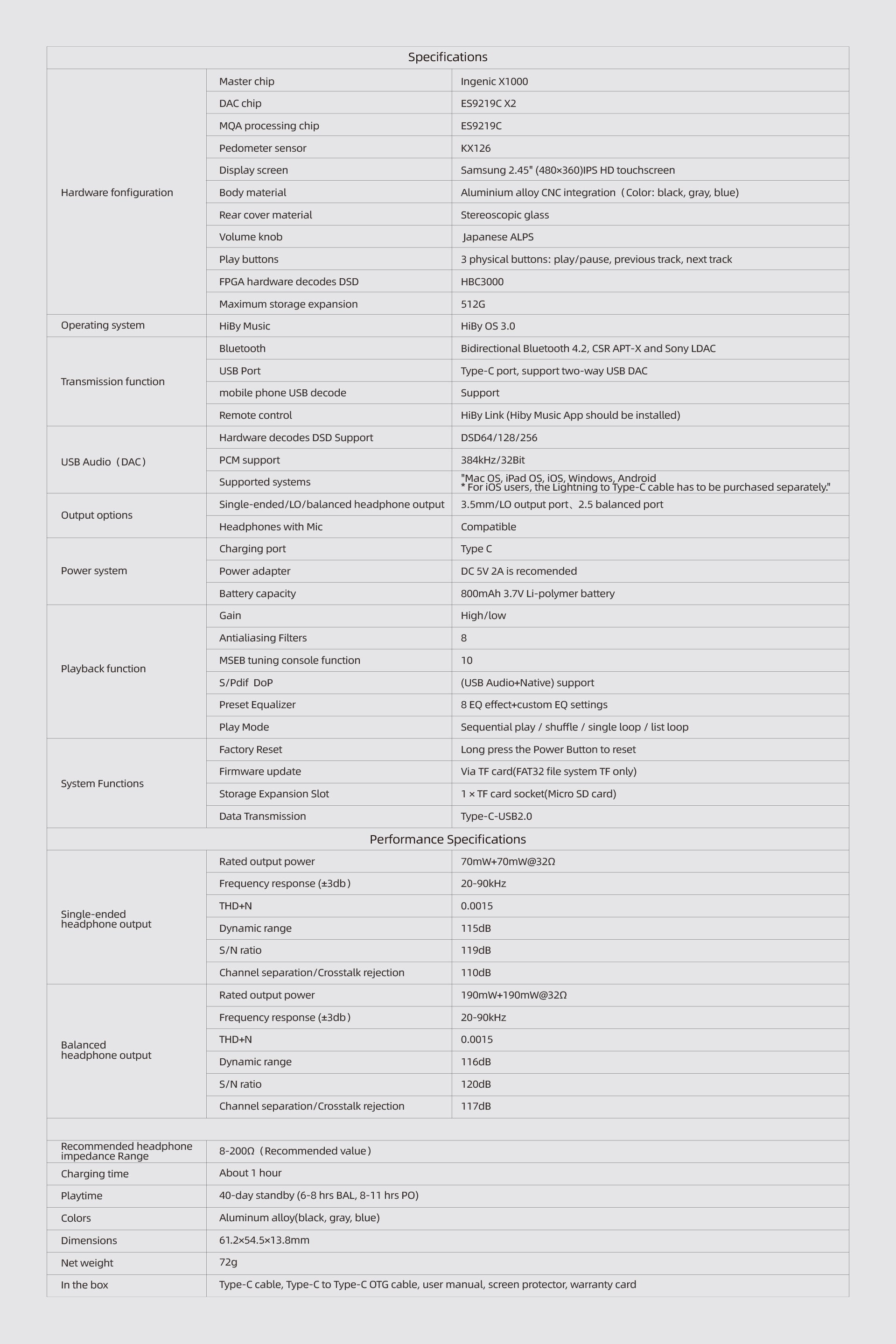 This product has no reviews yet.