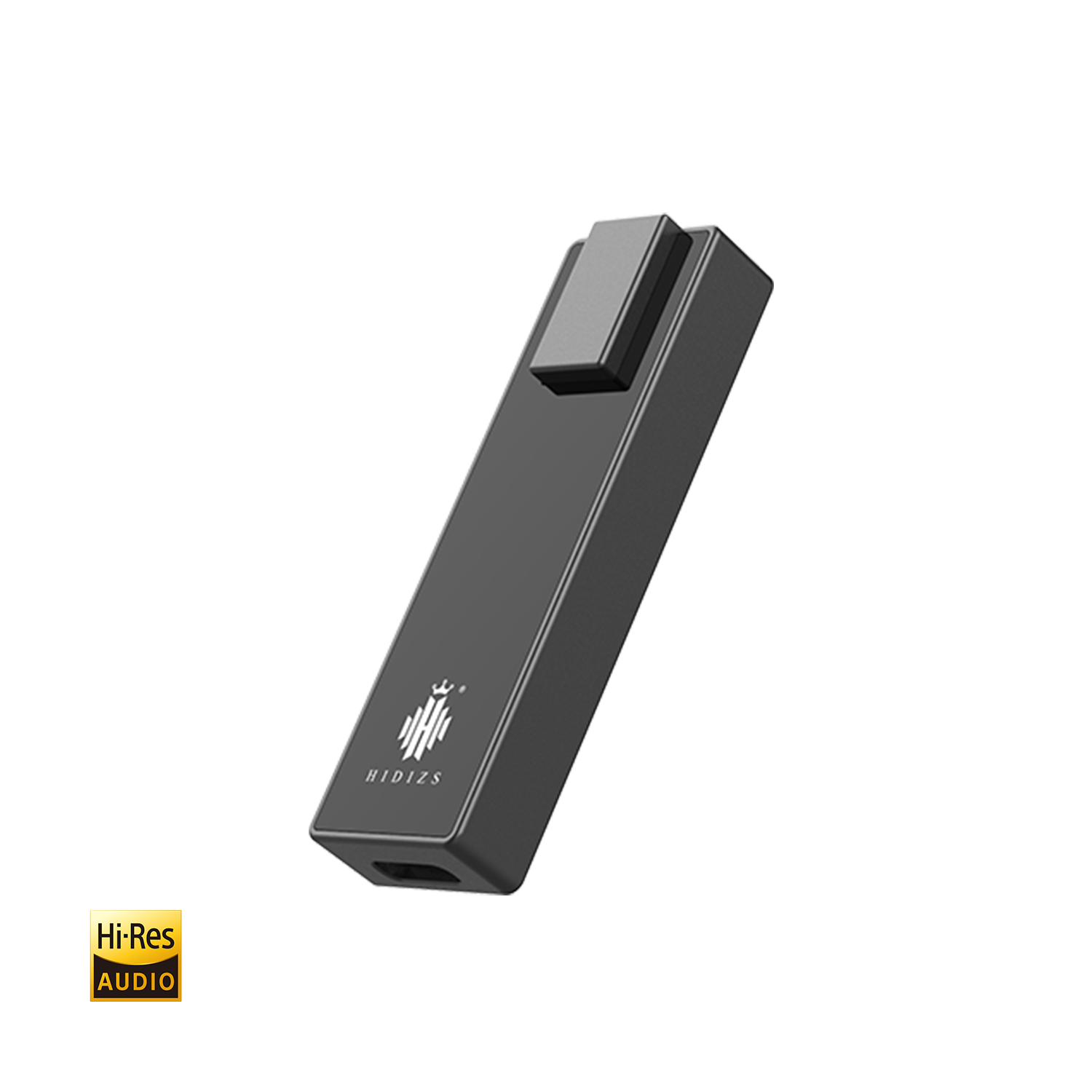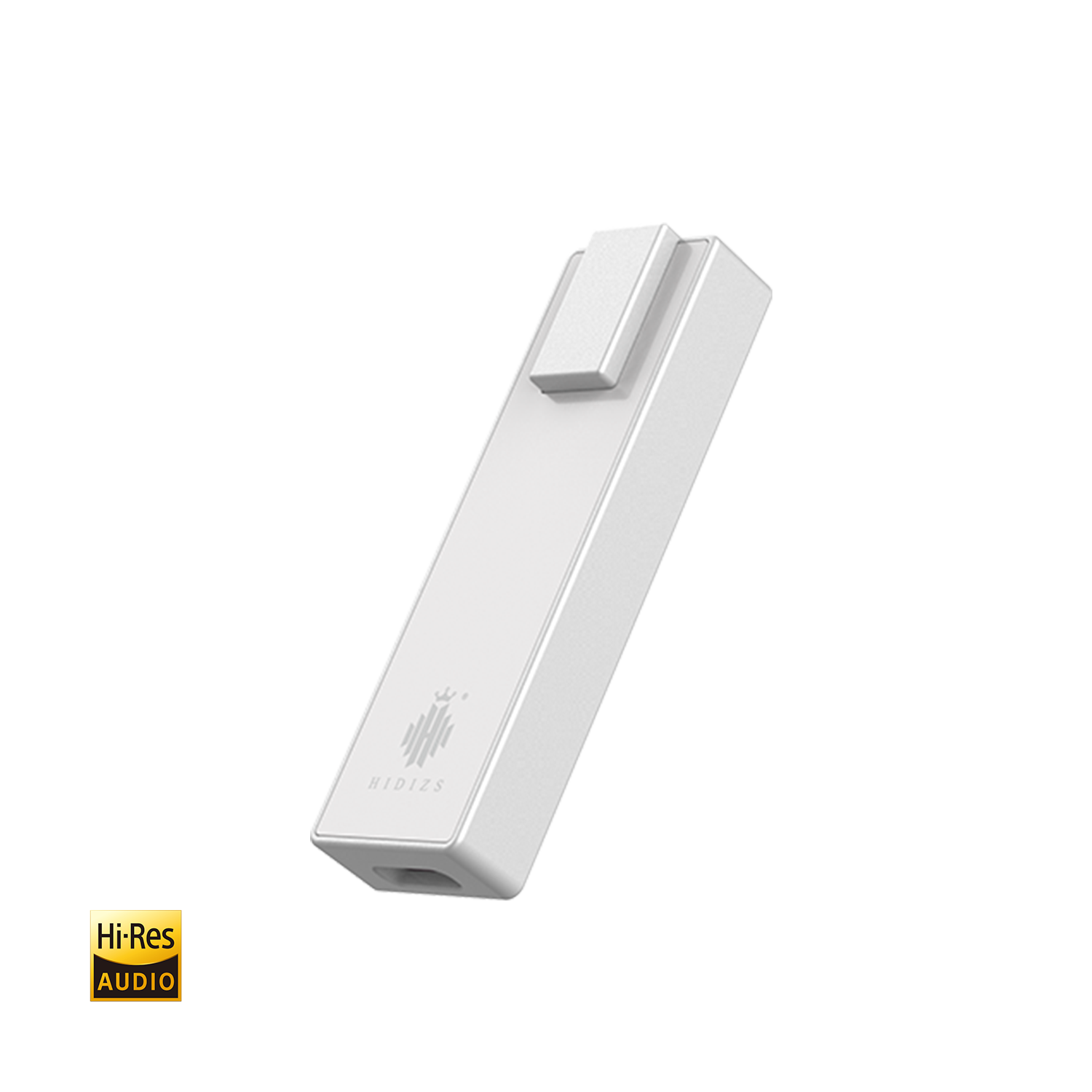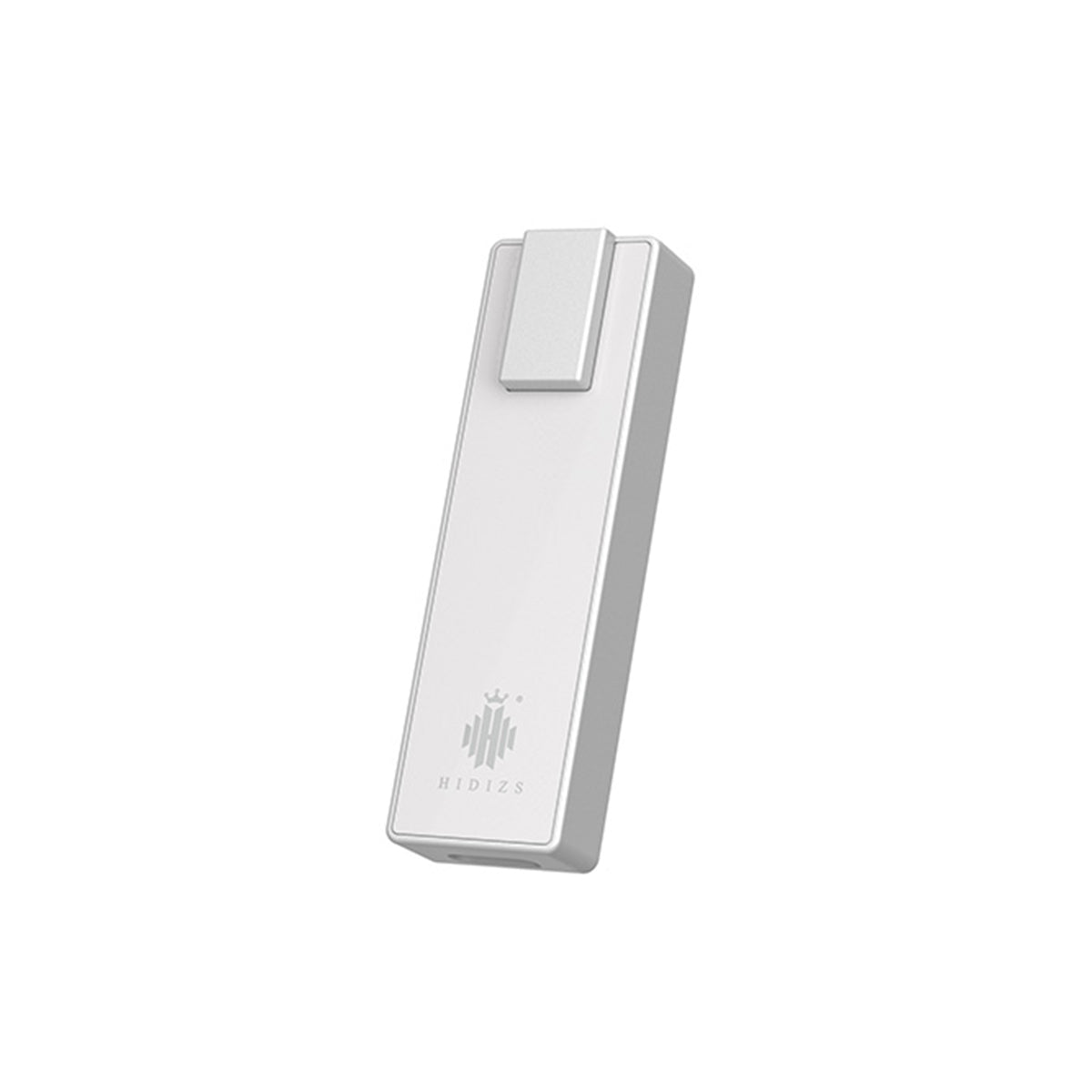 Hidizs S9 Balanced & Single-ended Mini HiFi DAC & AMP
Features:
- Extraordinary HiFi Experience from Exceptional DAC
- Support DSD Up to 512 & PCM 768kHz/32bits
- Contains Dual Interfaces & Many Accessories
- Variable LED Indicator Light & Powerful Driving Capacity
- Quality Material & Elaborate Portable Design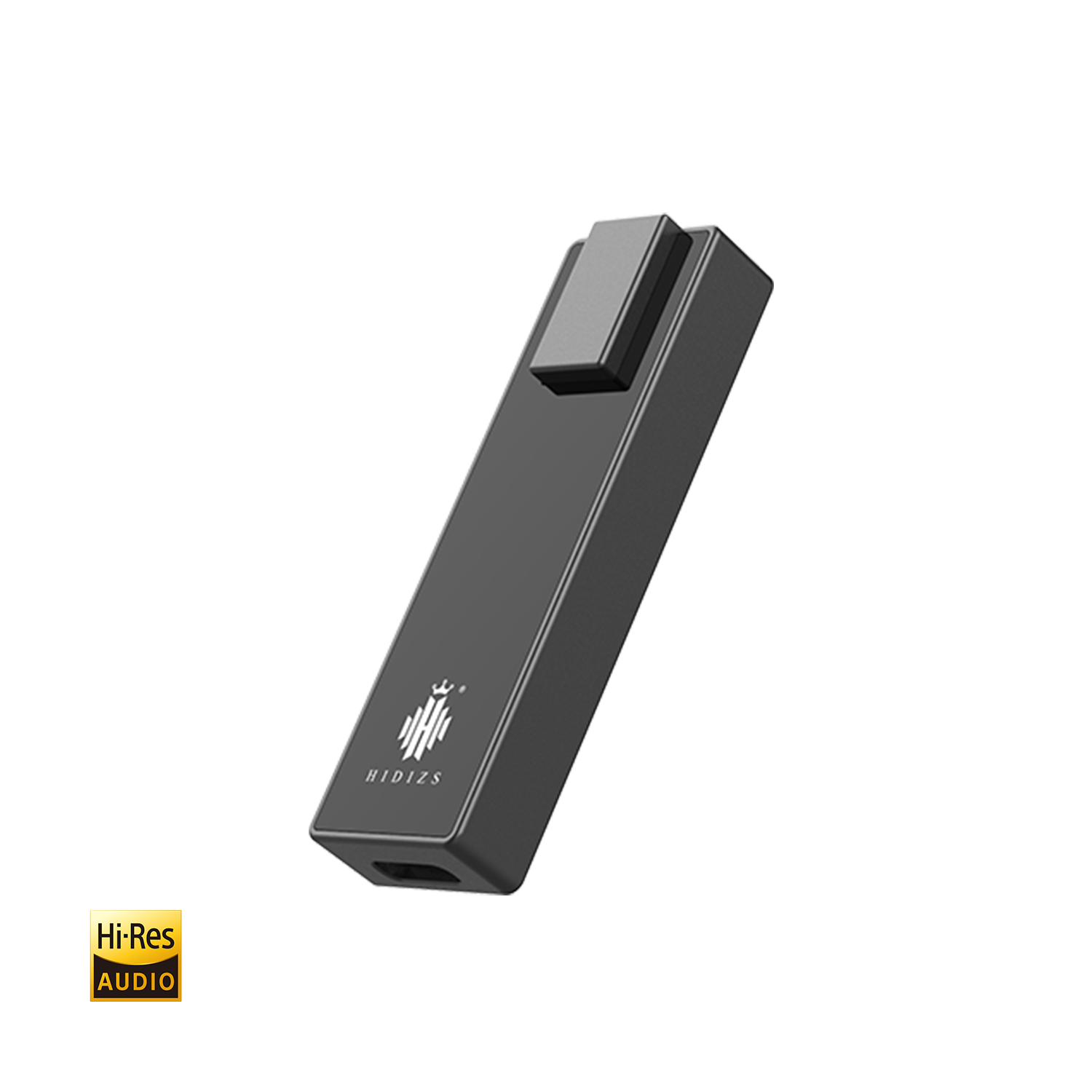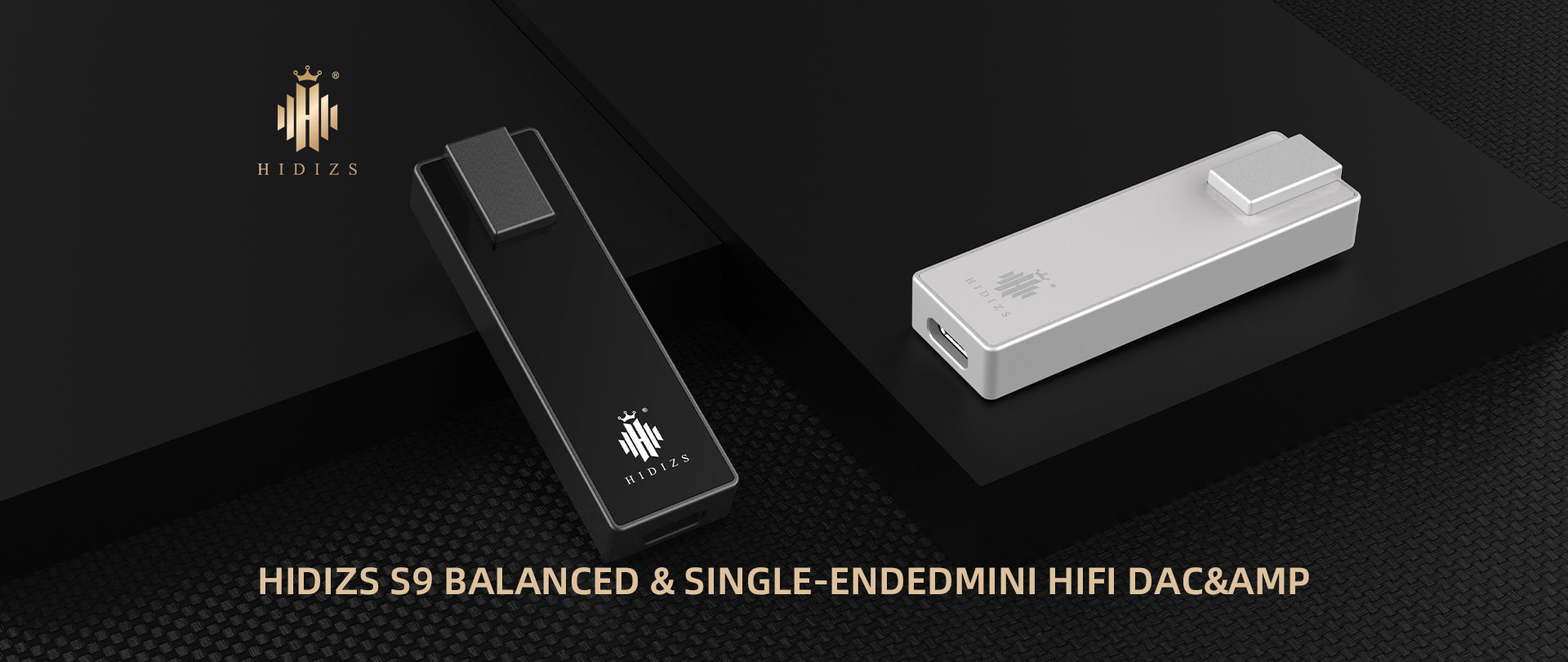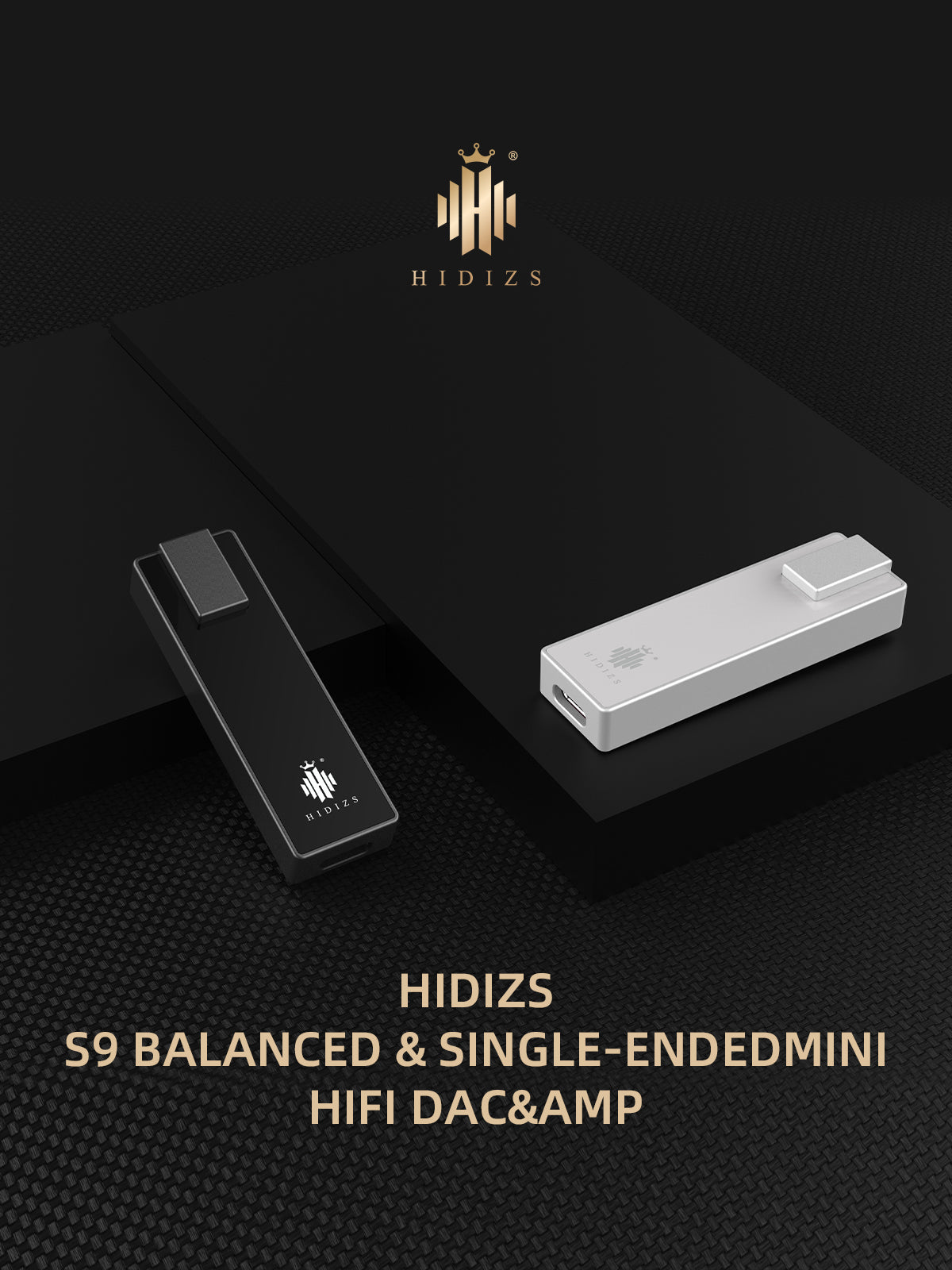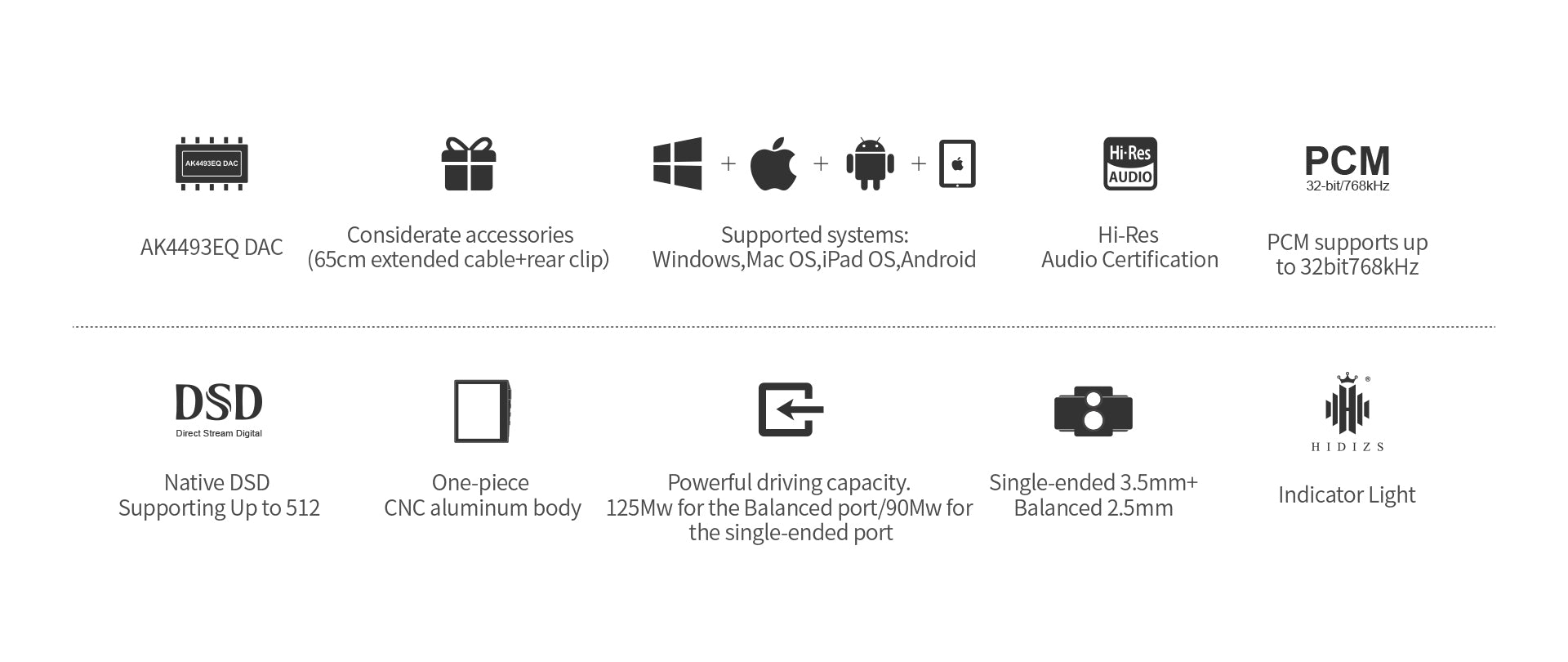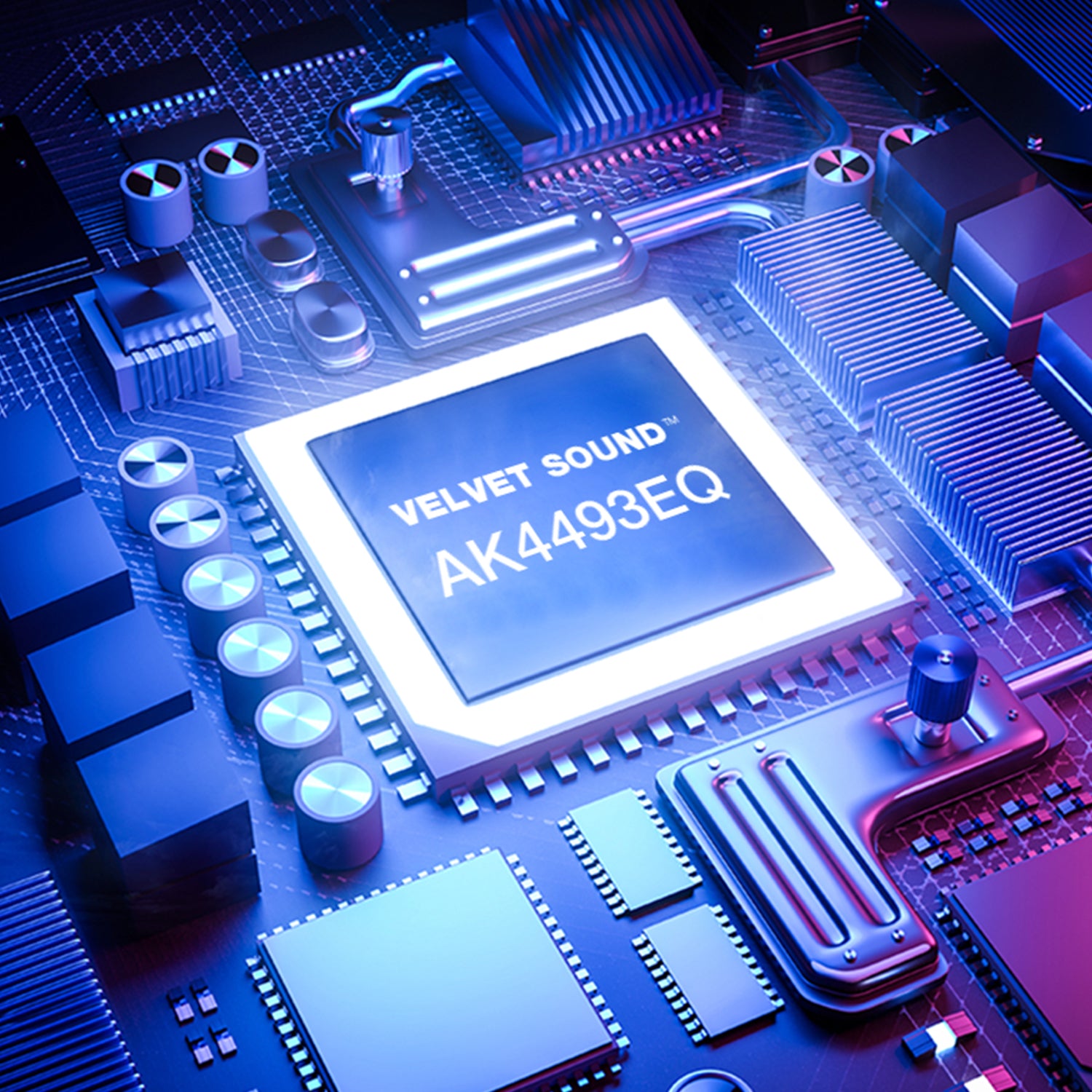 Extraordinary HiFi Experience From Exceptional DAC
Equipped with the AK4493EQ DAC, a new generation Premium 32-bit 2ch DAC with VELVET SOUNDTM technology, with-113dB THD+N and 123dB wide dynamic range, will bring you an extraordinary aggressive audio experience.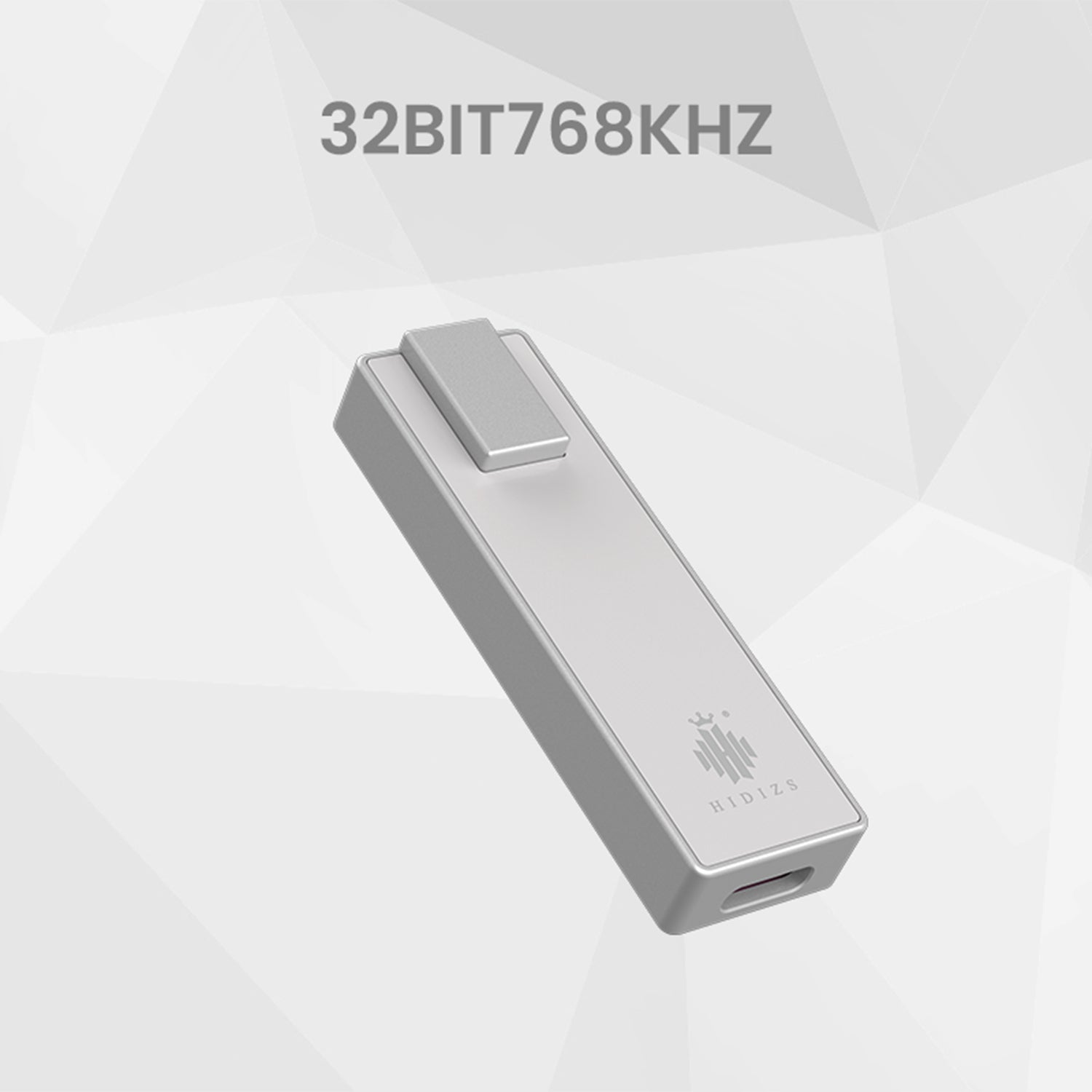 PCM Supports Up to 32bit768kHz
Supporting up to 768kHz PCM, ideal for a high-resolution audio source playback. Carry your S9 and experience how it works its charm in your everyday life.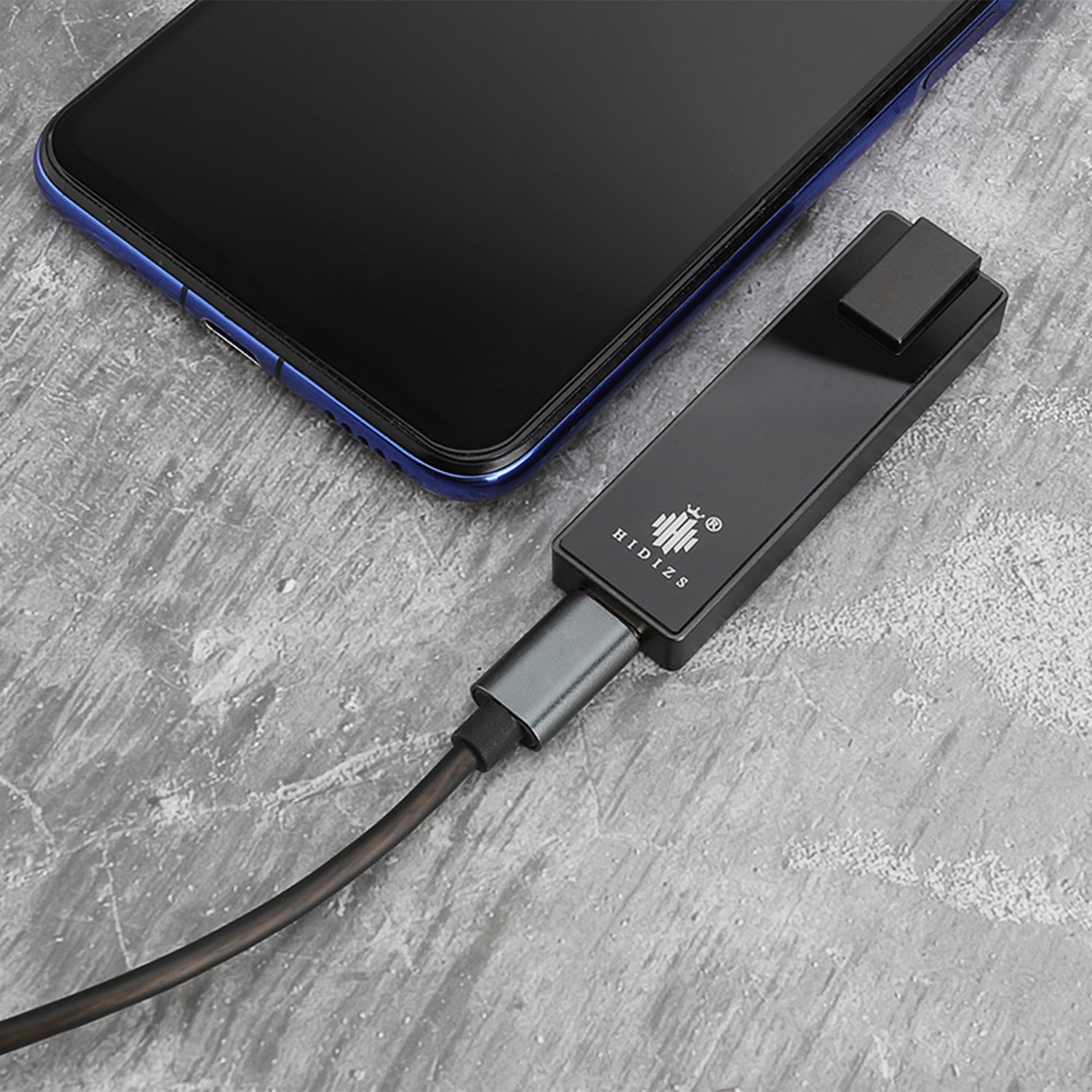 Native DSD Supporting Up to 512 - Make Your Mobile Phone A HiFi Music Player
The successful application of Native DSD512, often used in high-end music players, not only means resolution upgrade and richer details, but also means that mobile phones has taken a huge step towards professional HiFi devices.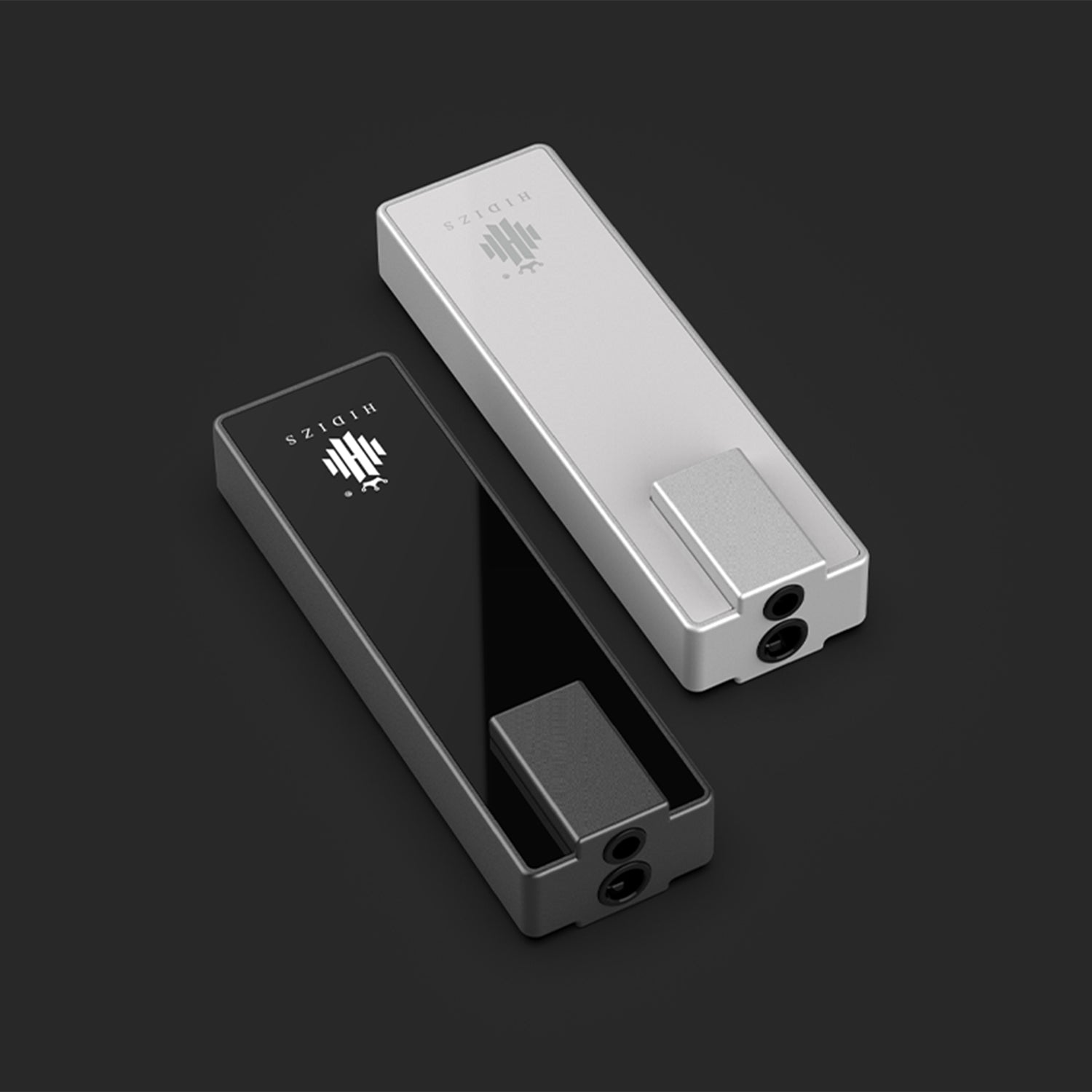 Both 3.5mm and Balanced 2.5mm Are Contained in Such a Small Size
S9, close to AA battery size, but with greater power, detailed resolution, more functional and user friendly thanks to the both Balanced and Single-ended outputs, can even powerfully drive all full-size headphones.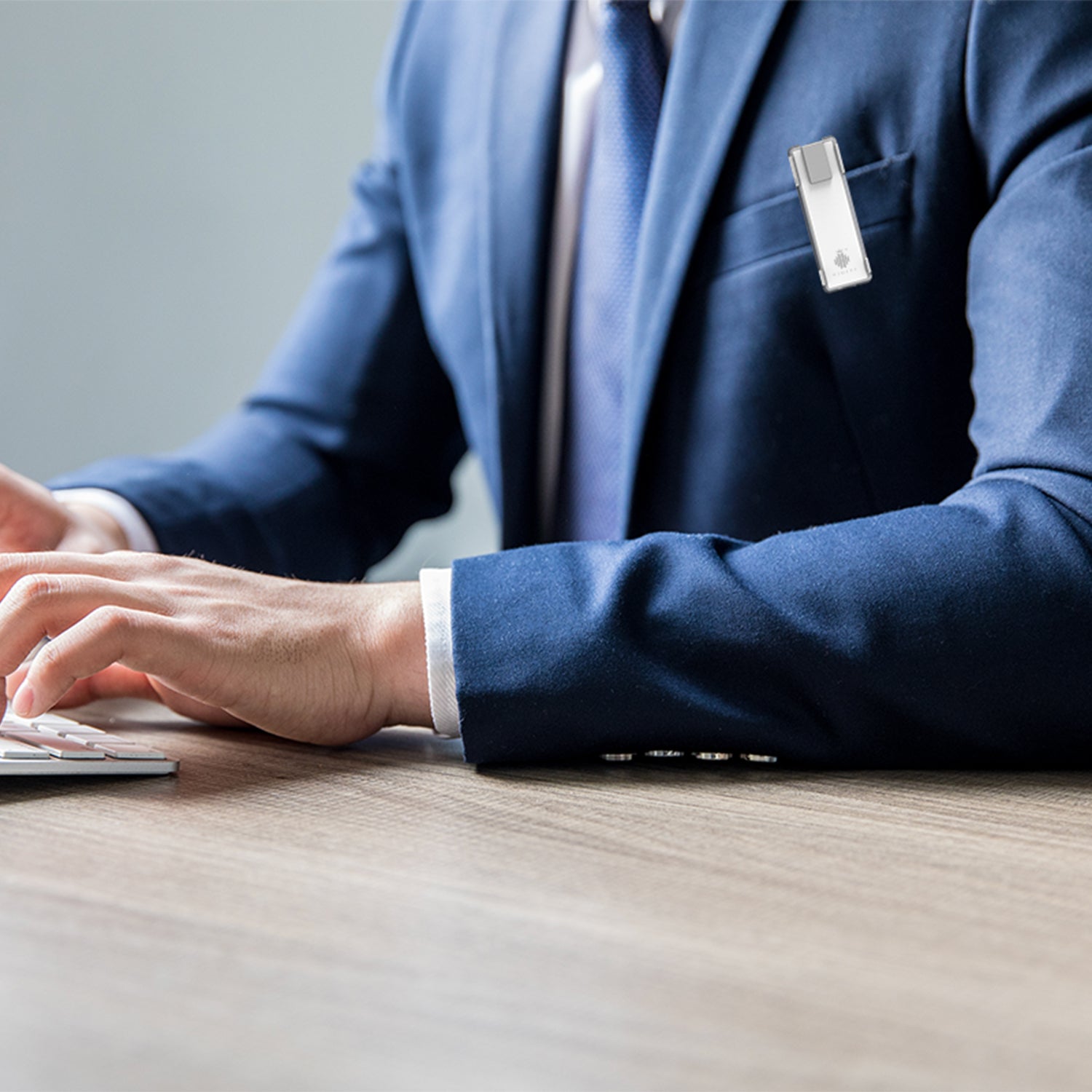 Considerate Accessories for You
More accessories, more convenience. A 65cm extended cable and a clear detachable back clip are added in the package.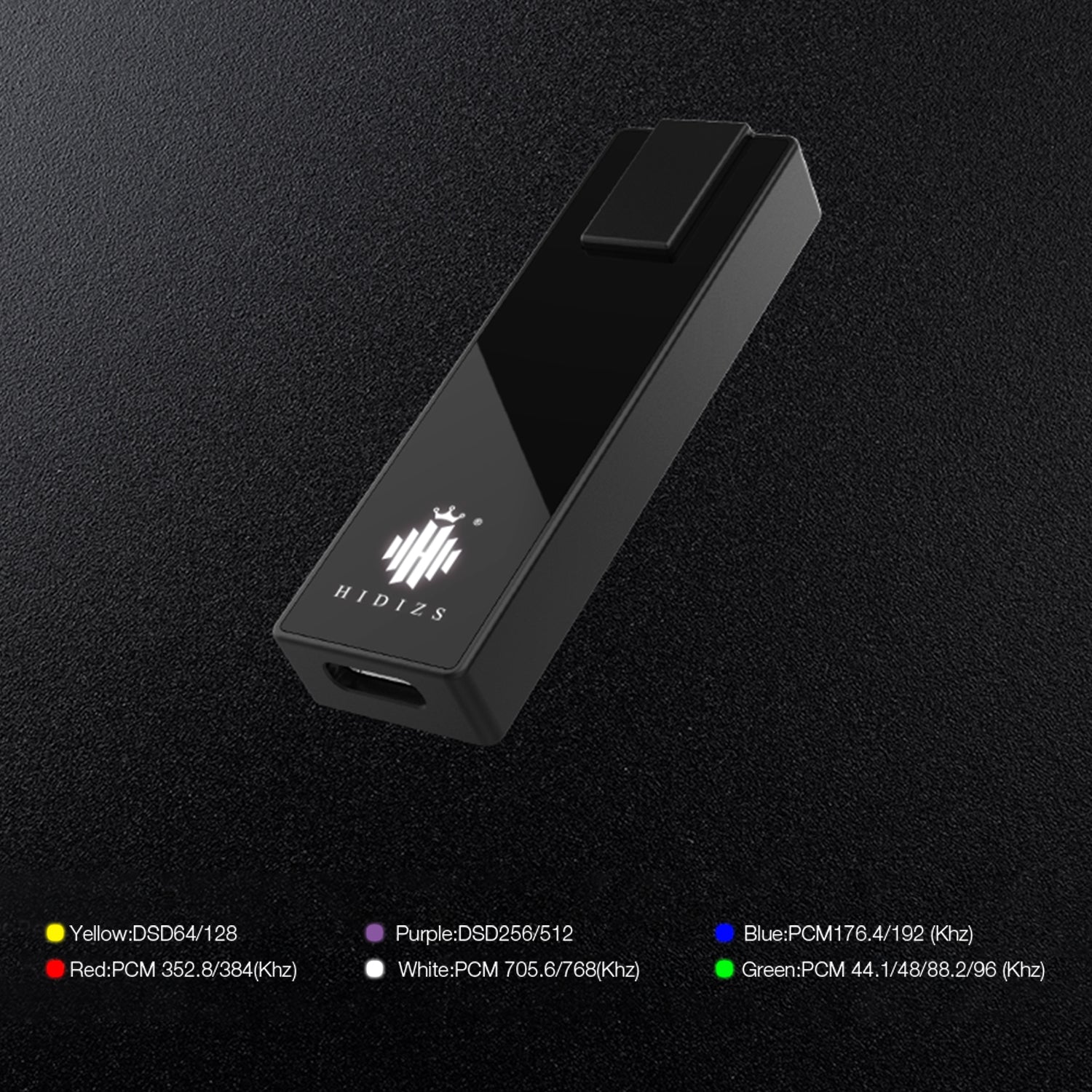 LED Indicator Light
According to different sample rates, the S9 will flash different lights, which is interesting and convenient.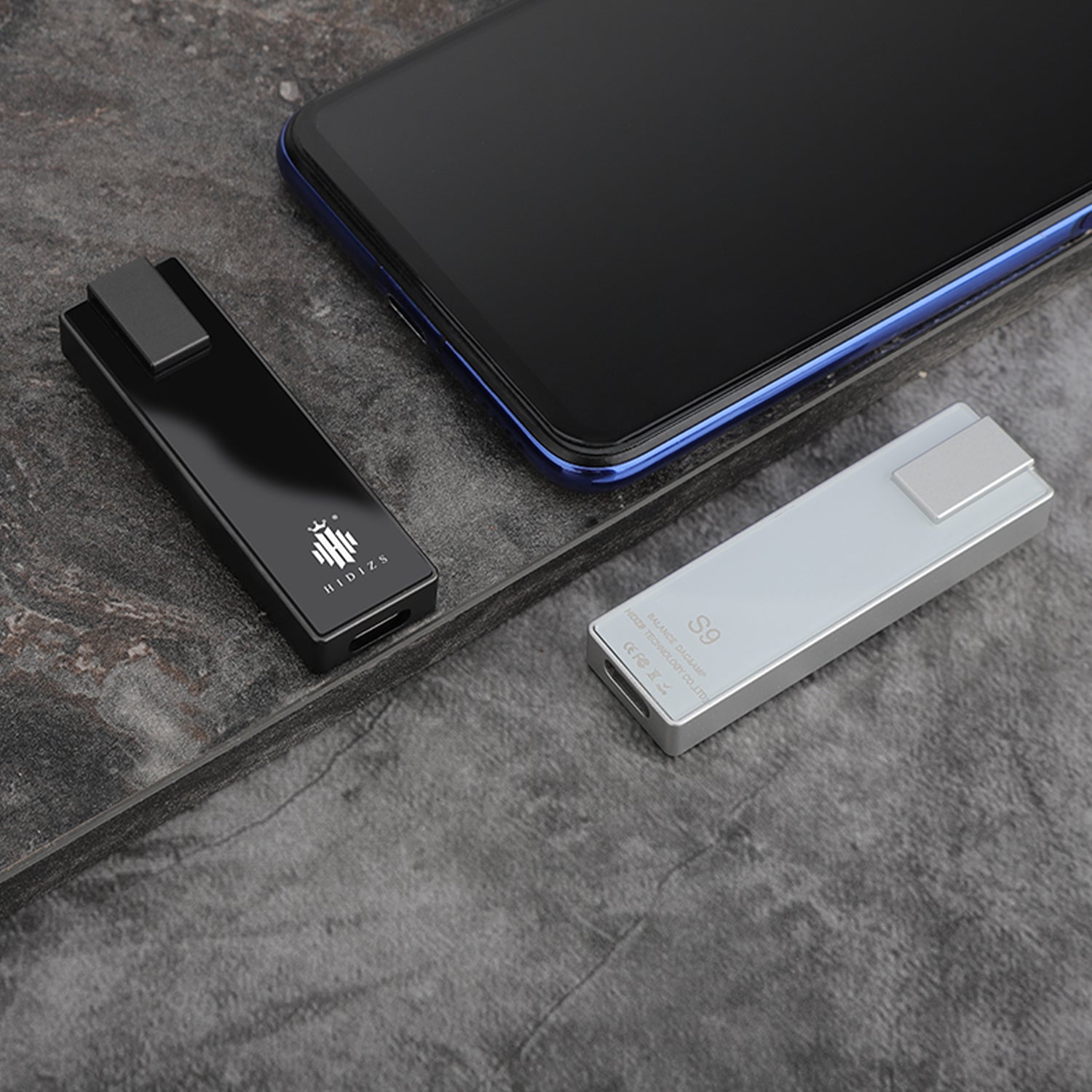 Drive All You Want To Drive
125mW for the Balanced port / 90mW for the Single-ended port. What a powerful driving capacity in this little guy. Come on! Make it your music companion.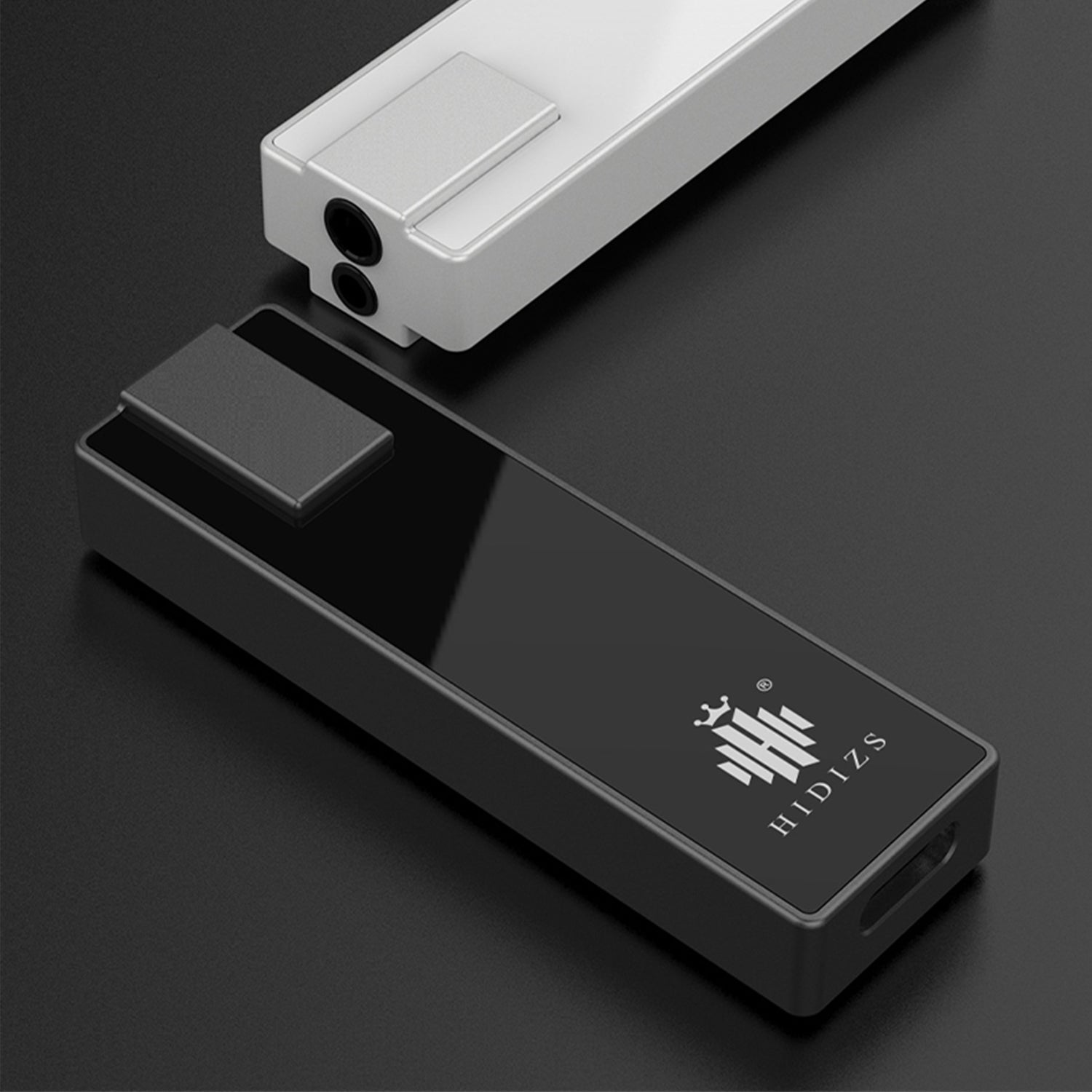 Not only Powerful, but also worth collecting
Products manufactured by CNC integrated molding technology can be called works of art due to the difficulty and high time costs, showing the fine workmanship, stable structure and pleasing appearance which is incomparable to welded or split products.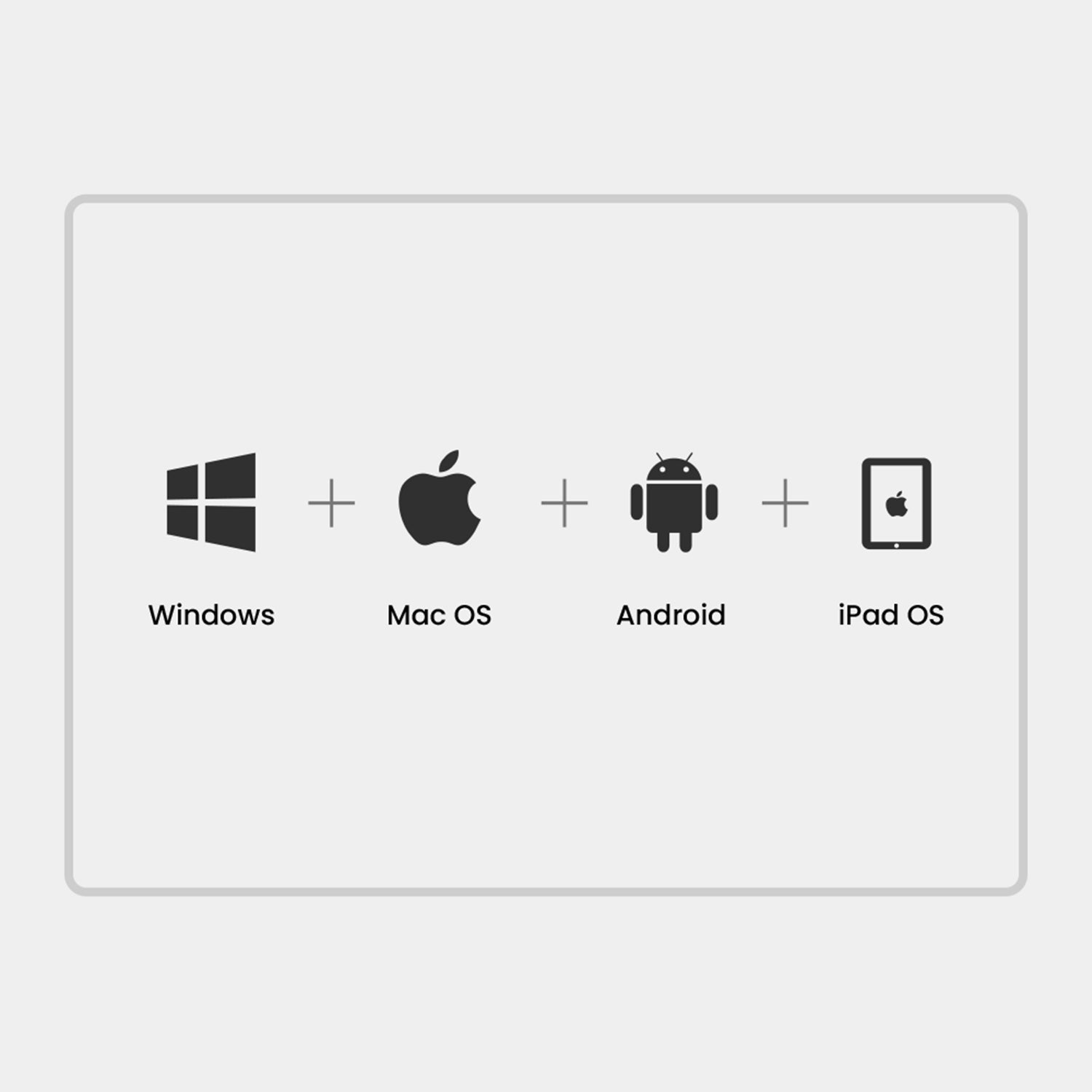 Hi-Res (High Resolution Audio)
The S9 is certified by the Hi-Res Audio, which is a standard for high-quality audio products formulated by JAS and CEA, already recognized and supported by numerous fanciers.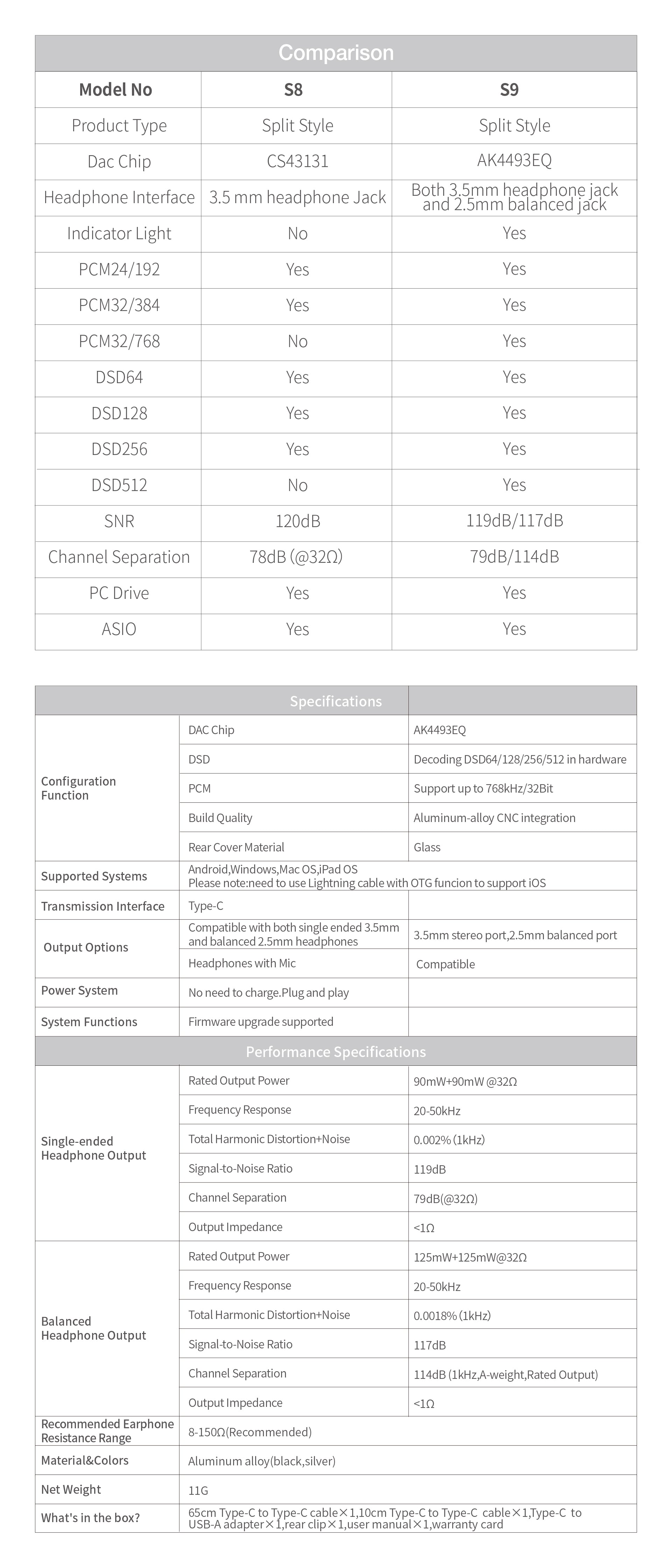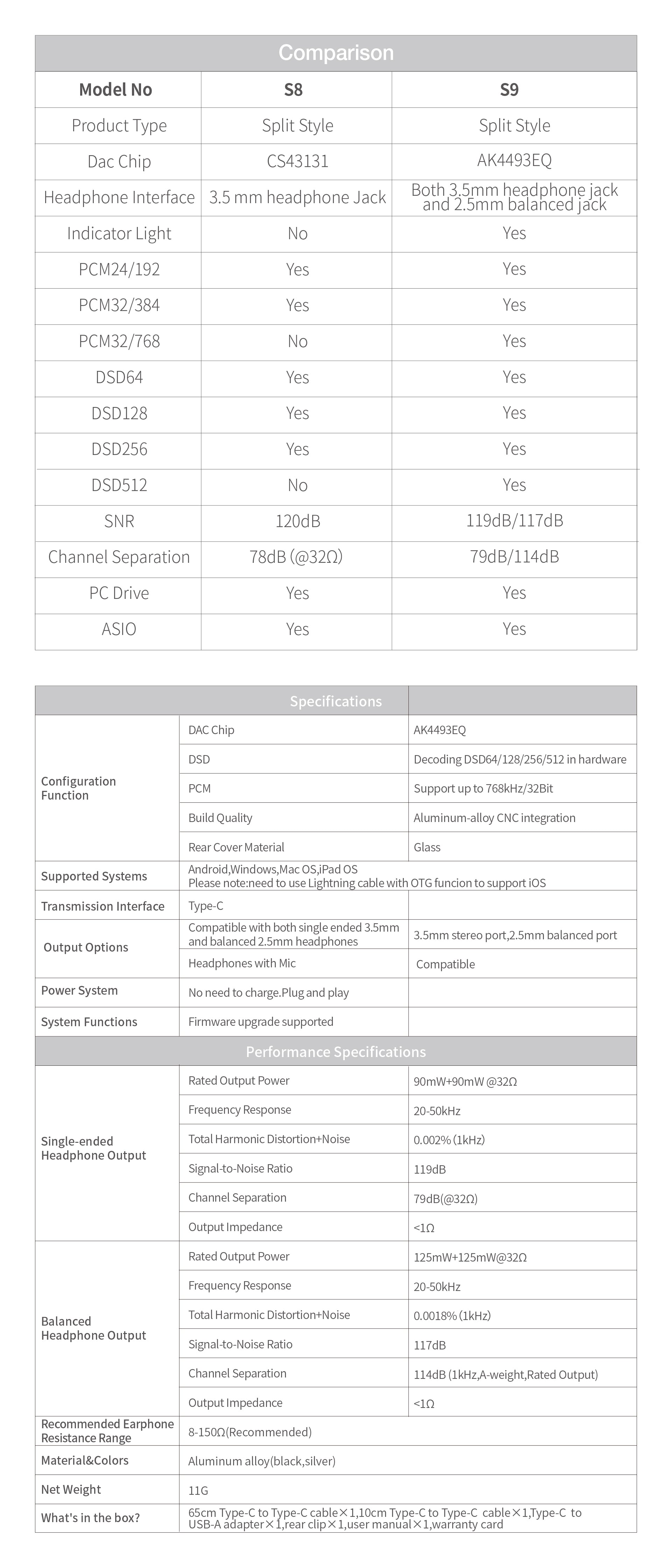 This product has no reviews yet.