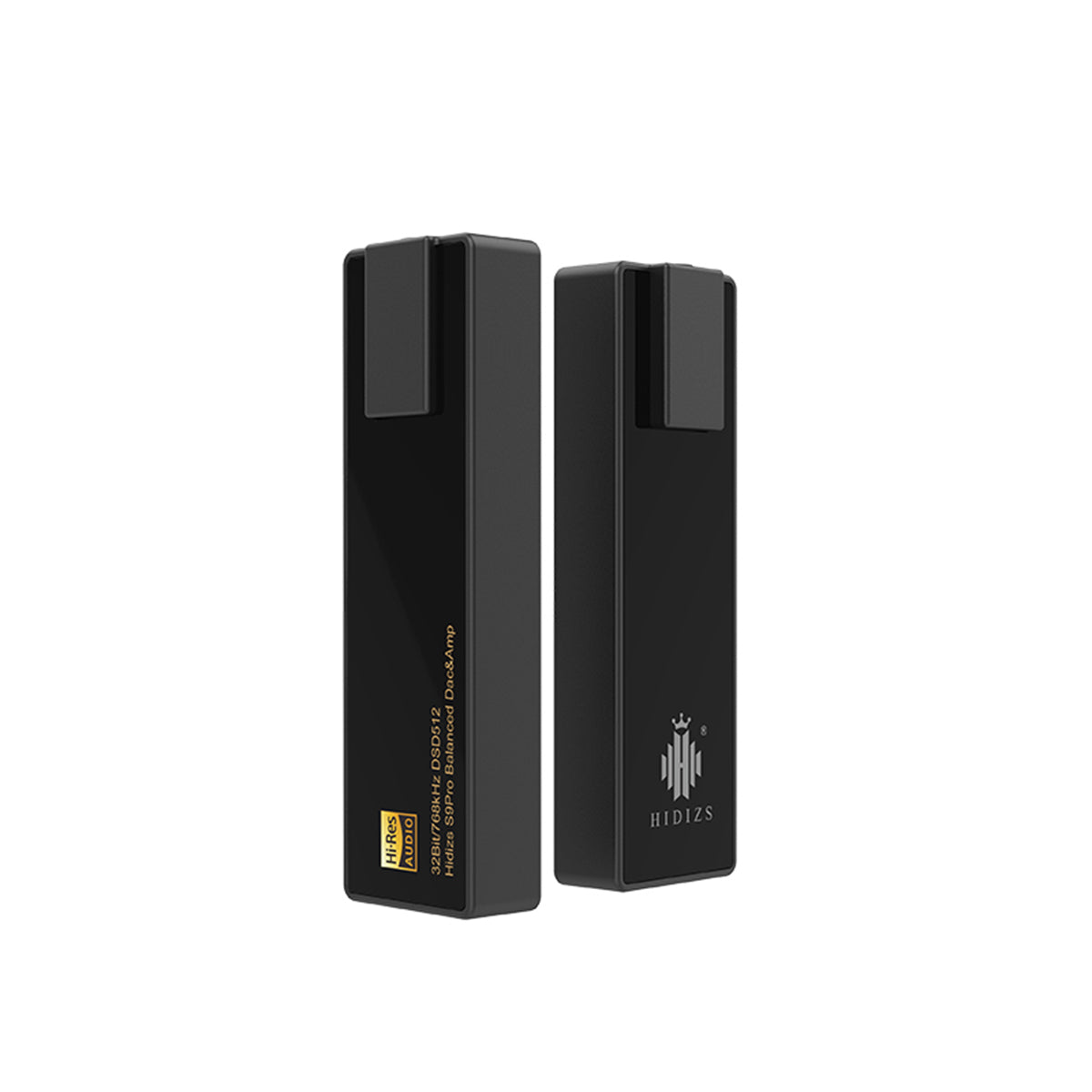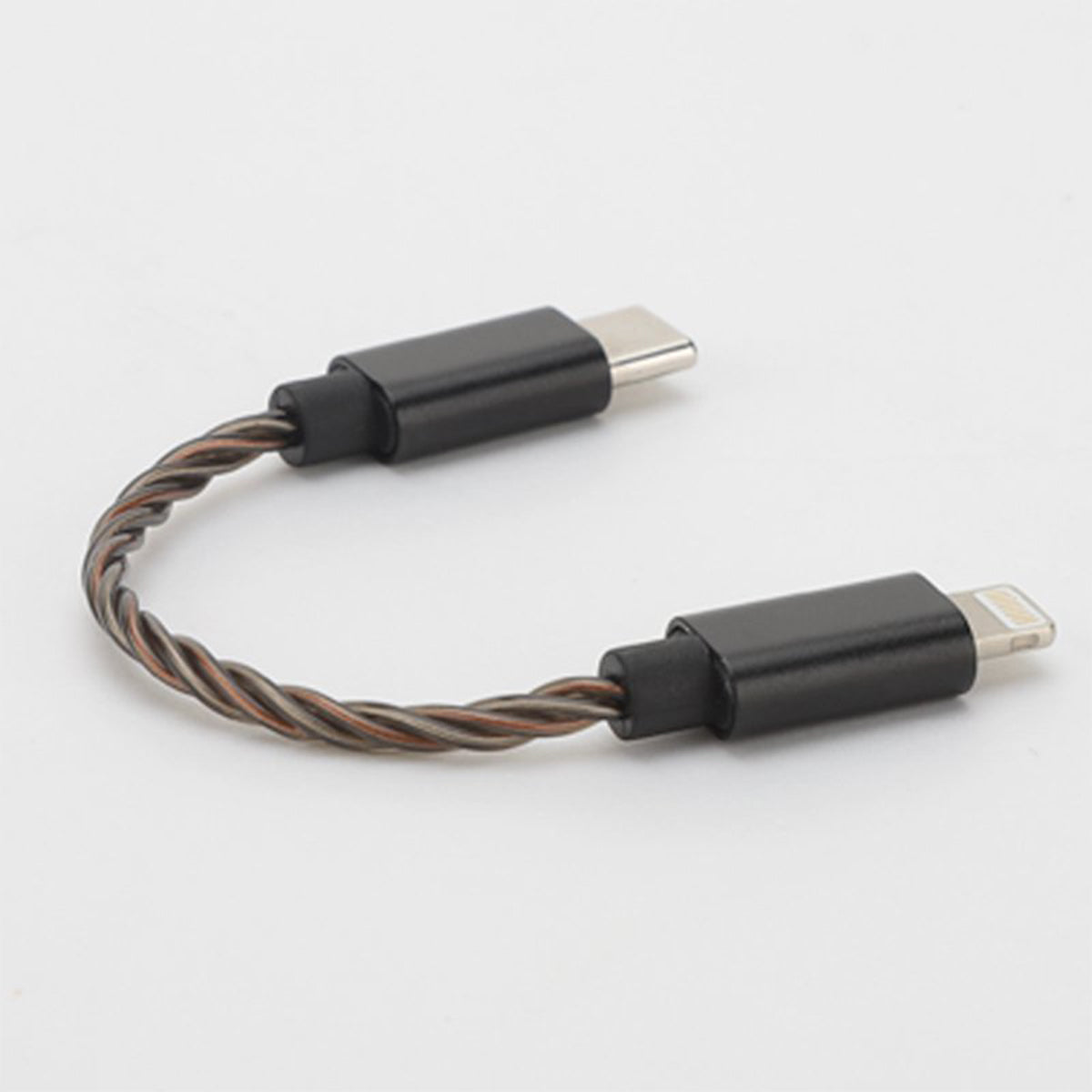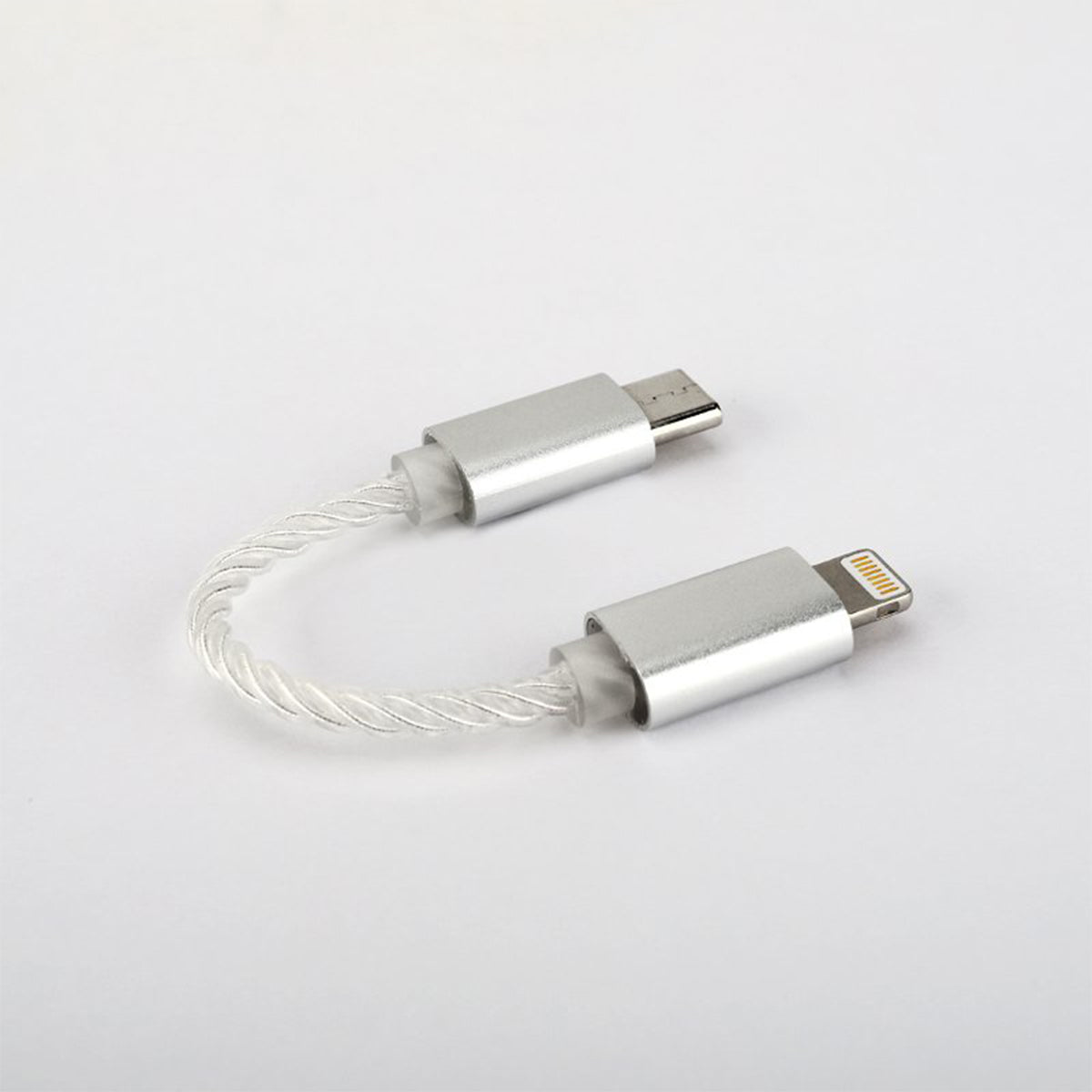 Hidizs S9 Pro DAC & AMP + LT02 USB-C to Lightning Cable Bundle
S9 Pro Features:
- Hi-Res Audio Certified
- ESS9038Q2M DAC
- PCM: Up to 32bit768kHz
- Native DSD Supports Up to 512
- Single-ended 3.5mm + Balanced 2.5mm
- One-Piece High-Density CNC Aluminum Body
- Sampling Rate Indicator Light
- Powerful Drive Ability. 200mW BAL / 100mW SE
- Compatible with Windows/Android/Mac OS/iOS/iPad OS System
Hi-Res Audio Certified
Hi-Res Audio certification is a design proposed and defined by Sony and recognized by JAS (Japanese Audio Association) and CEA (Consumer Electronics Association), requires the capability of audio devices to handle the digital resolution more than 24-bit/96kHz, for the purpose of performance extreme music quality and original sound reproduction.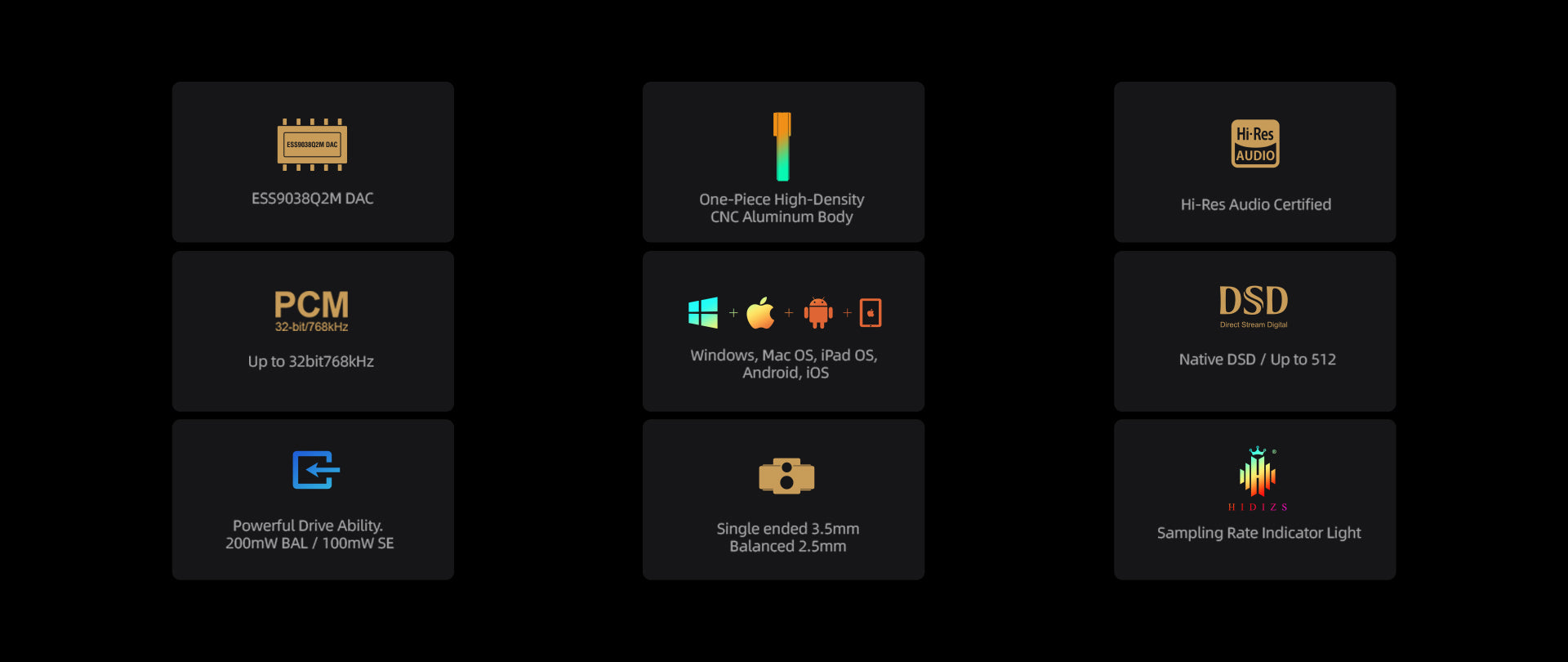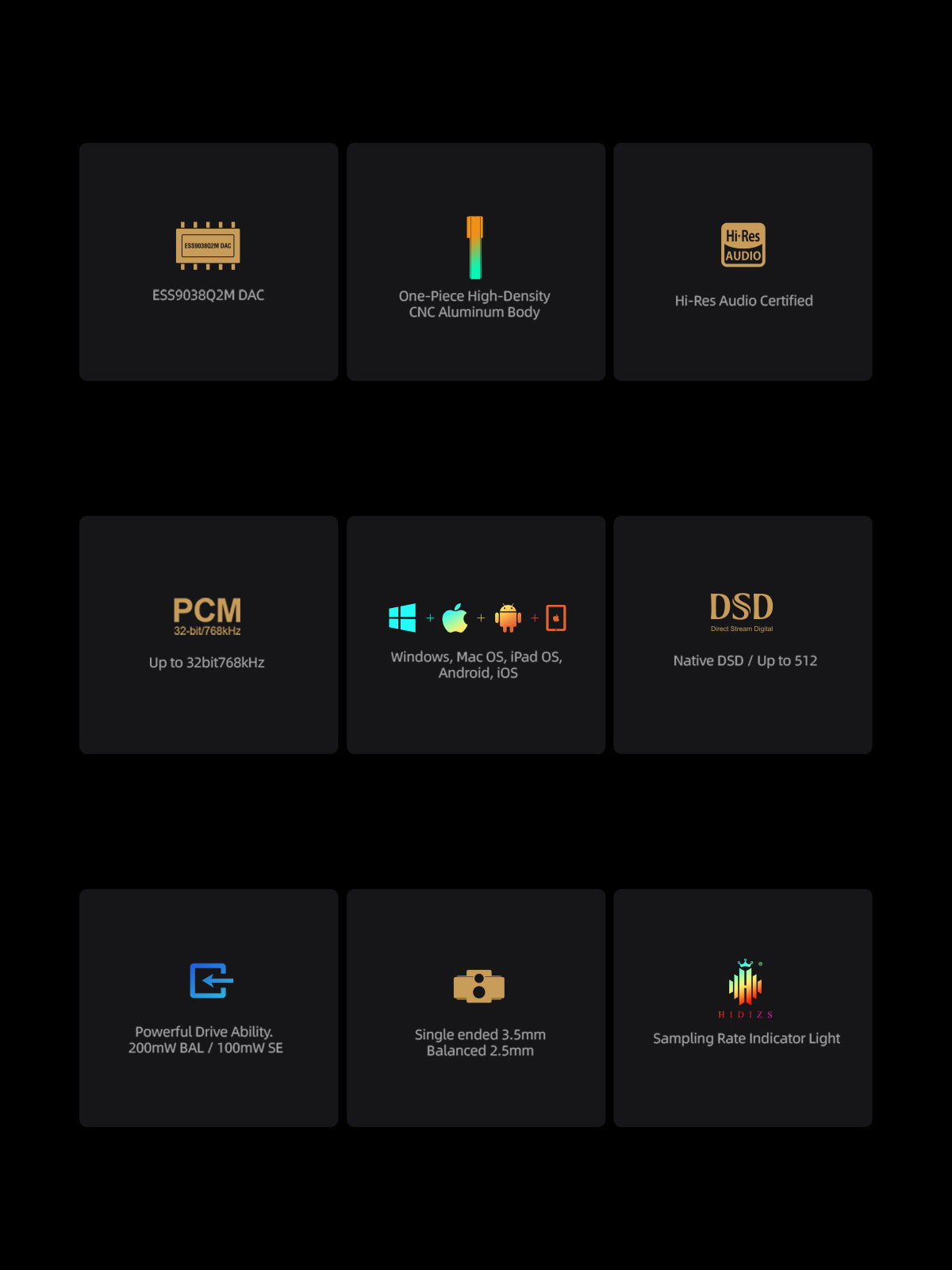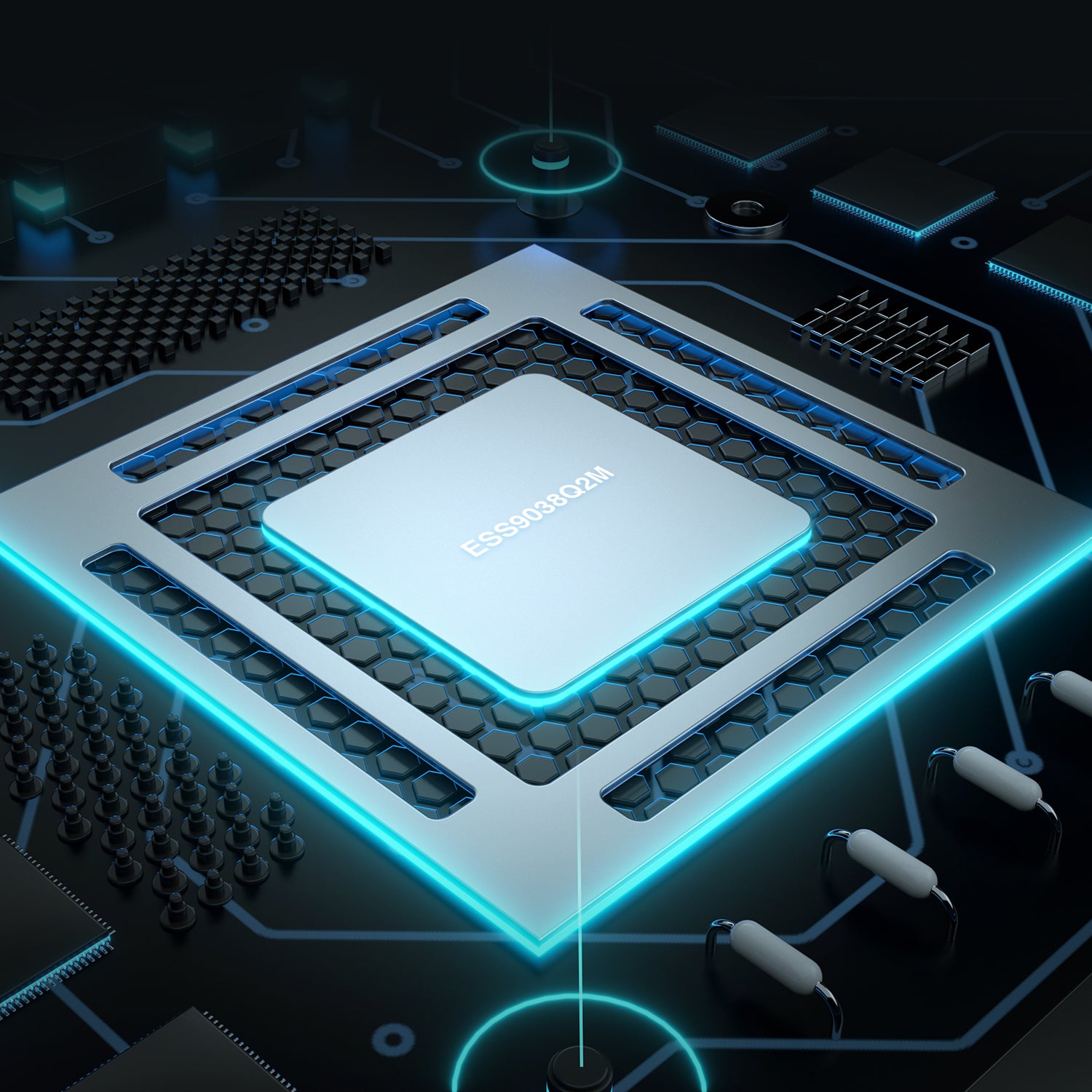 ESS9038Q2M DAC
Clean yet transparent. Excellent bass with fairly good sufficient depth, mids sounds full, and the smooth sparkly treble feels lively. Obviously S9 Pro is the master when compared with S9.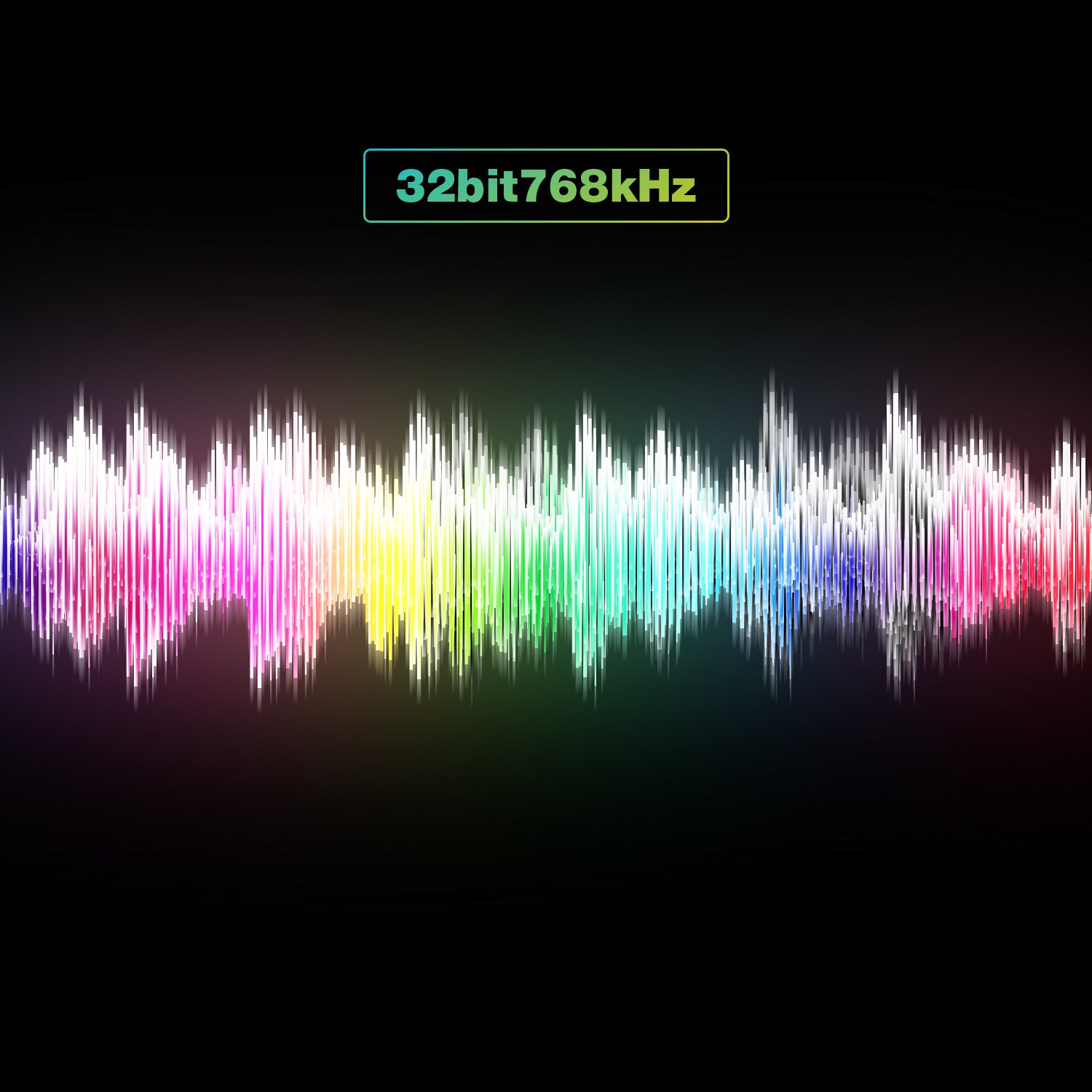 PCM Supports Up to 32bit/768kHz
With the up to 32bit/768kHz PCM, Hidizs S9 Pro DAC amplifier is ideal for a high-resolution audio source playback. Get yourself a S9 Pro, and experience unbeatable sound.
*Support Apple lossless audio.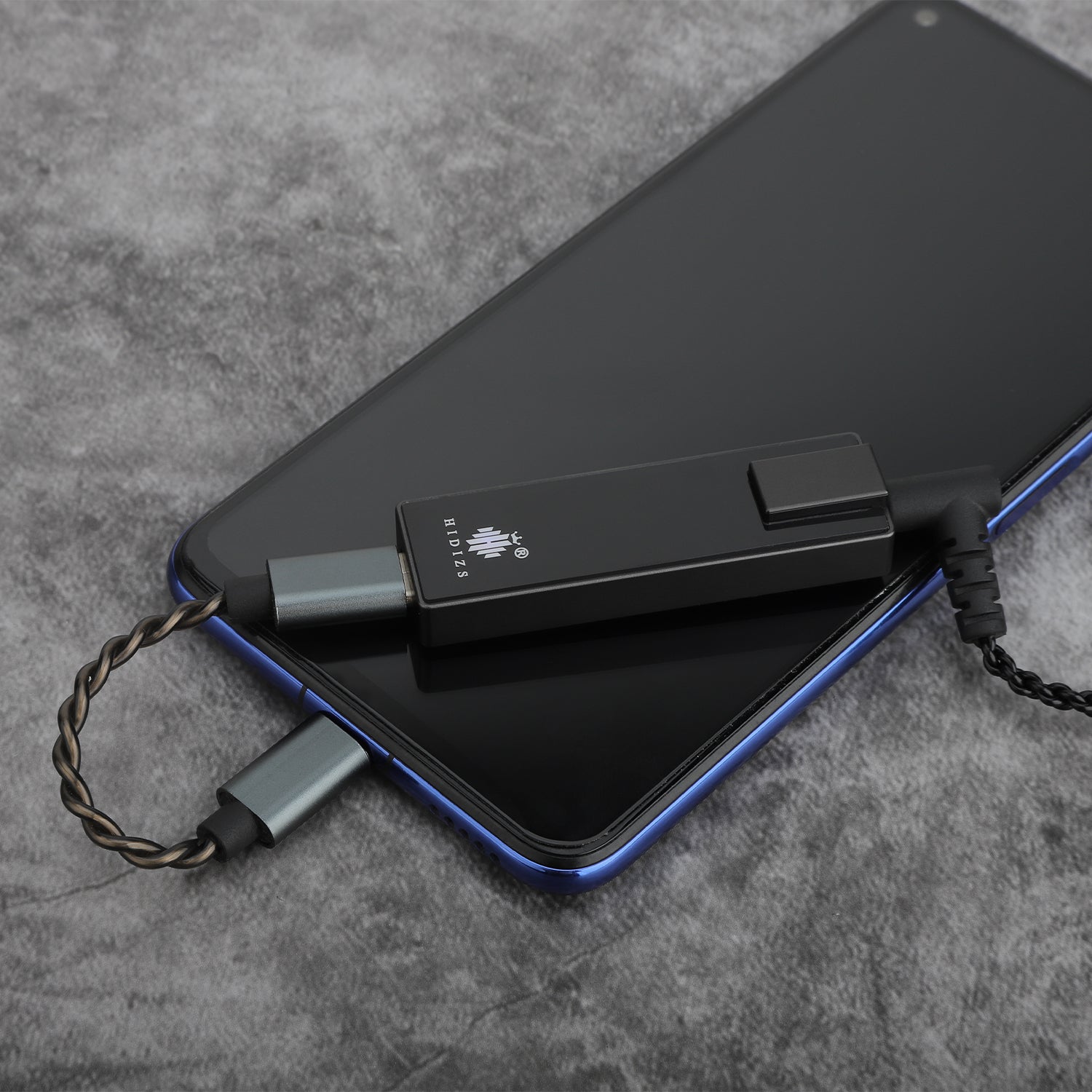 Native DSD Supports Up to 512
Make Your Mobile Phone a HiFi Music Player Via S9 Pro. The improvement of mobile phone audio quality will surprise you - Enjoy the music like never before!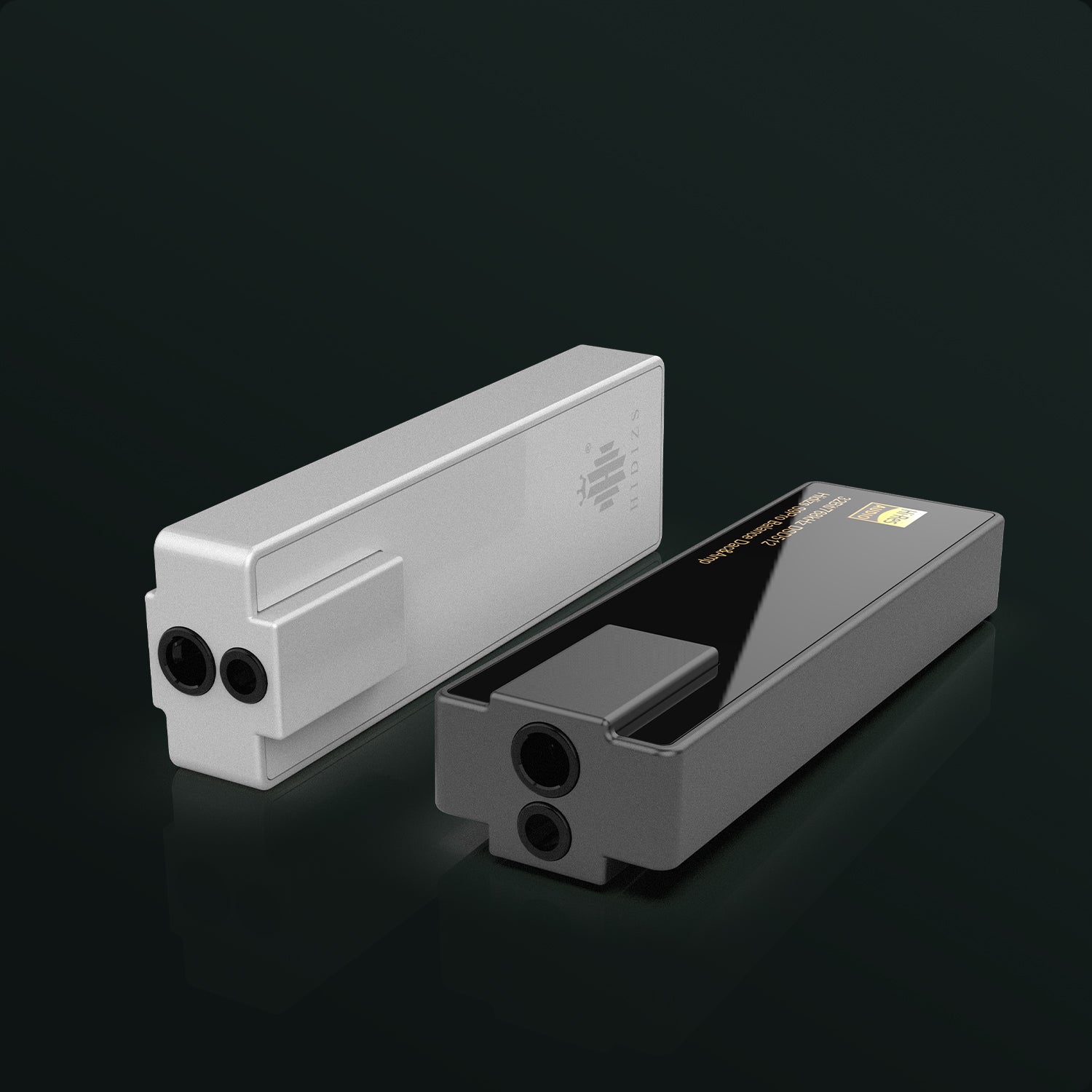 3.5mm + 2.5mm Output
As a portable but powerful DAC dongle, S9 Pro has both single-ended and balanced outputs, which means greater power, detailed resolution, more functional, and user friendly. It can even powerfully drive all full-size headphones.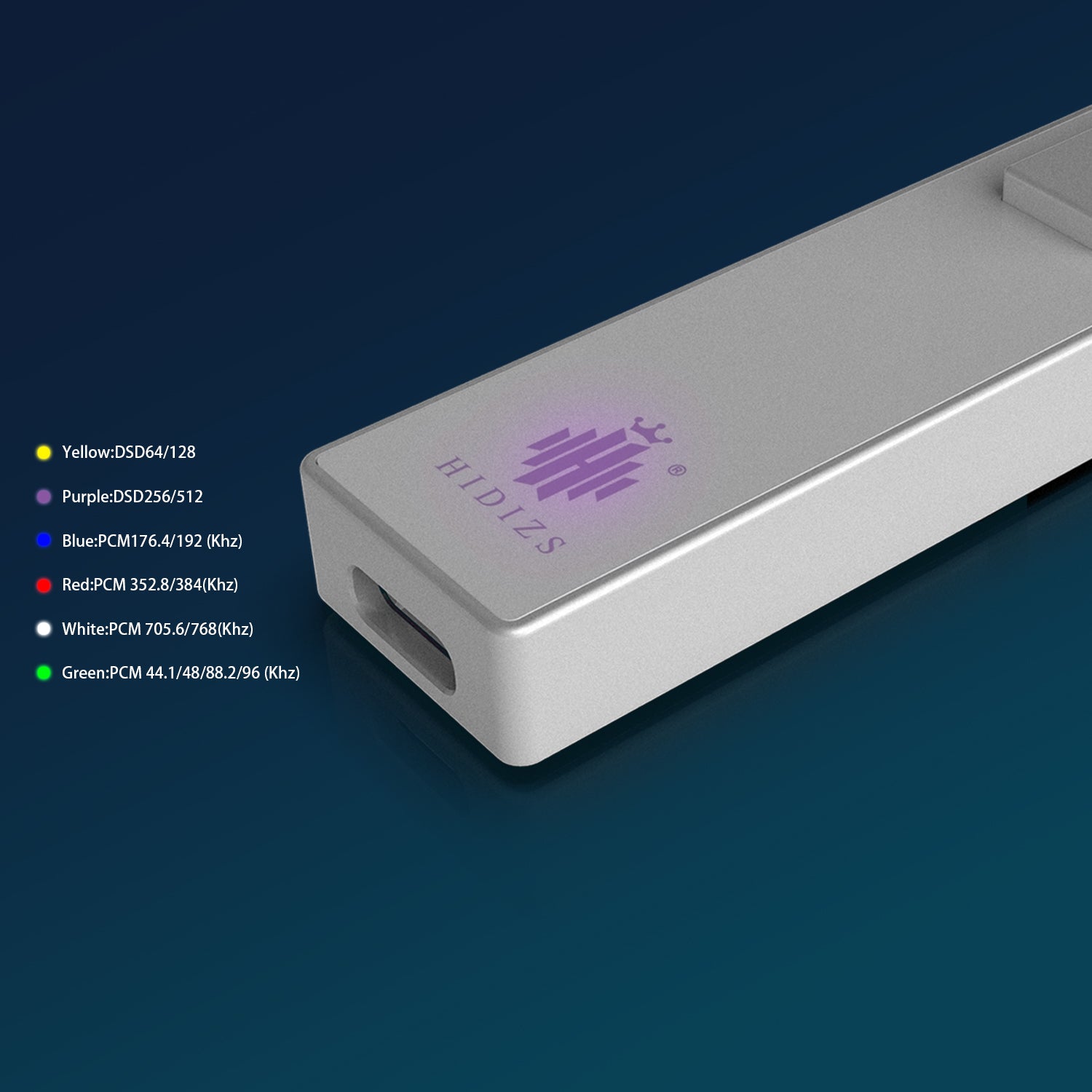 Sampling Rate Indicator Light
LED indicator lights up in different colors, synchronized with the sample rate of the music being played.
Yellow: DSD 64/128
Purple: DSD 256/512
Blue: PCM 176.4/192(kHz)
Red: PCM 352.8/384(kHz)
White: PCM 705.6/768(kHz)
Green: PCM 44.1/48/88.2/96(kHz)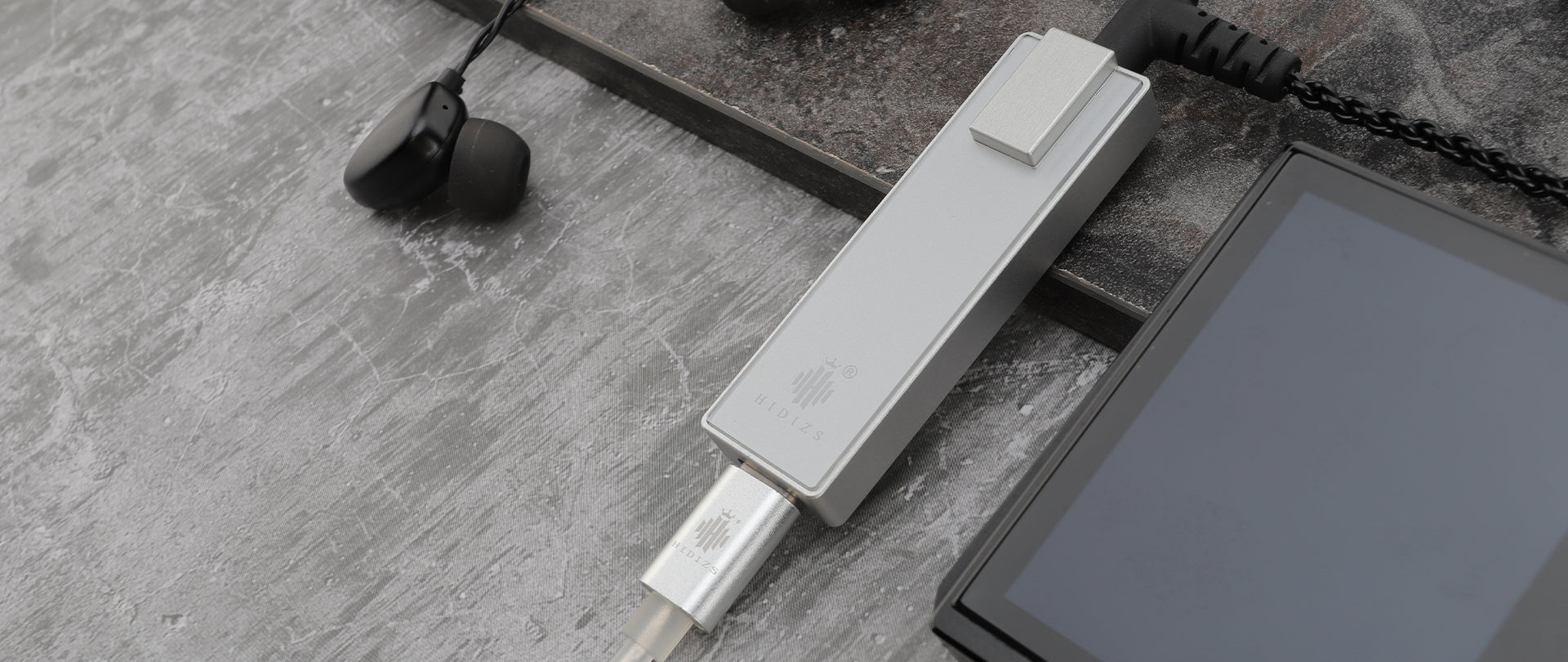 Power is Everything
100mW@32Ω 3.5mm SE /200mW@32Ω 2.5mm Balanced. Strongly drive ability in S9 Pro portable DAC AMP delivers outstanding desktop-class performance. Come on! Don't miss it!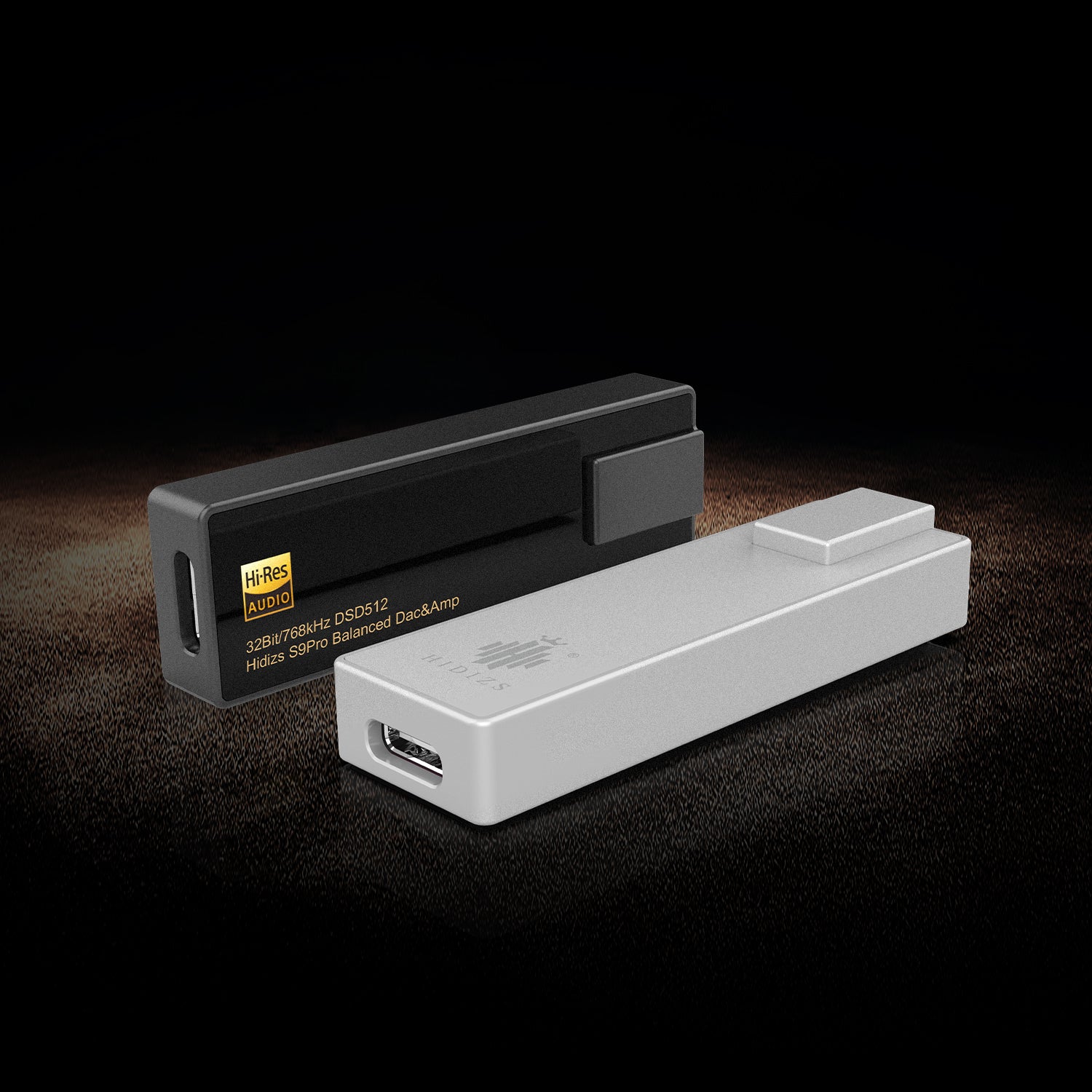 Cute but Puts Out a Nice High-End Vibe
Items manufactured by CNC integrated molding technology can be called works of art due to the difficulty and high time costs, showing the fine workmanship, stable structure, and pleasing appearance which is incomparable to welded or split products.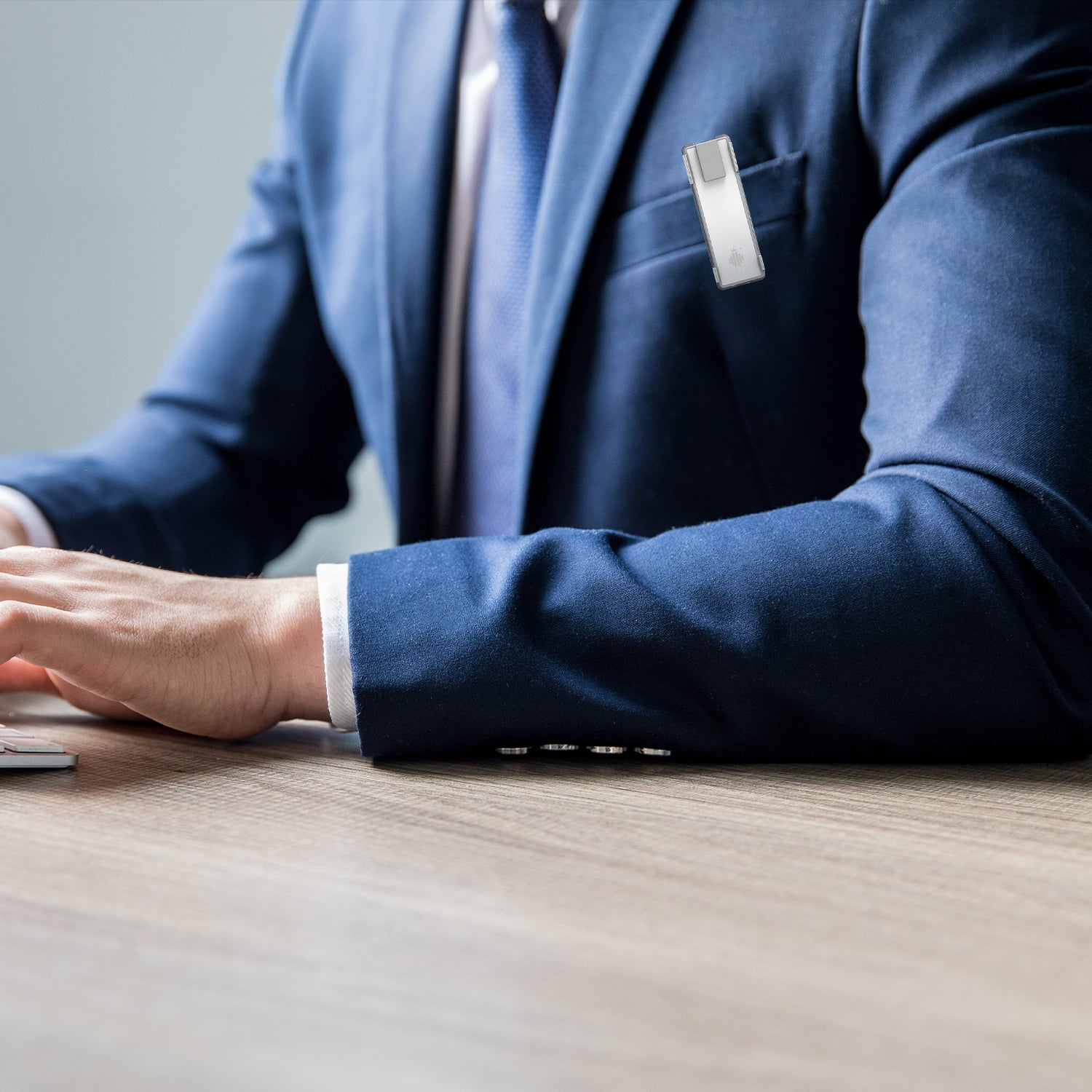 Considerate Items for You
Coming with a USB - A adapter, a 10cm Type-C to Type-C cable and a clear detachable back clip.
This product has no reviews yet.