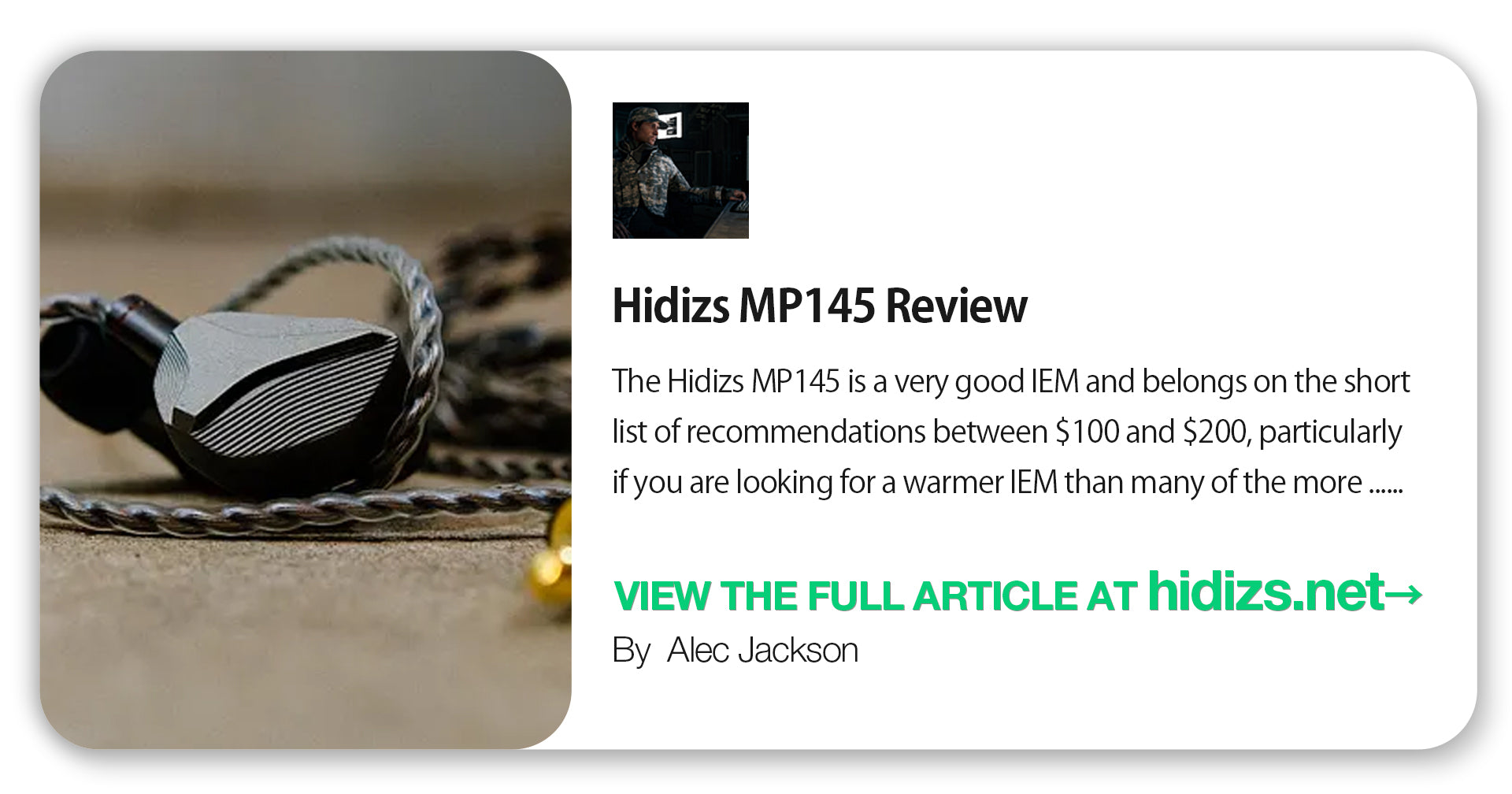 IEMS
The Hidizs MP145 earpieces are crafted from aluminum alloy and feature a seven-sided oblong faceplate with a three-sided fin-shaped element. A stepped pattern descends from each edge of the fin to ...
IEMS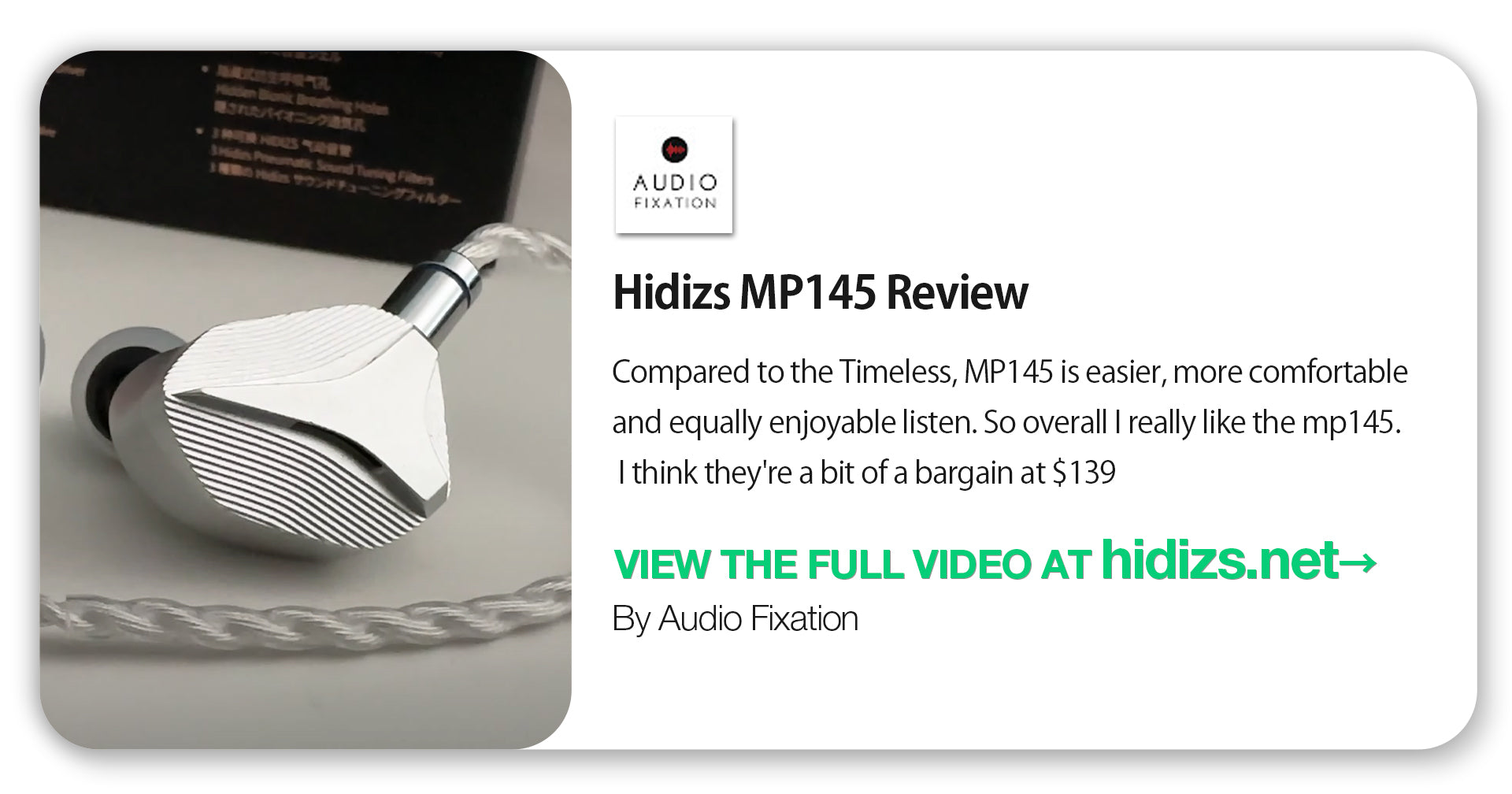 IEMS
As you can imagine, the design of Hidizs MP145 is inspired by whales. It resembles both the tail fin and the texture of the whale's skin. The shell has a truly absurd quality, in die-cast aluminum ...
IEMS
IEMS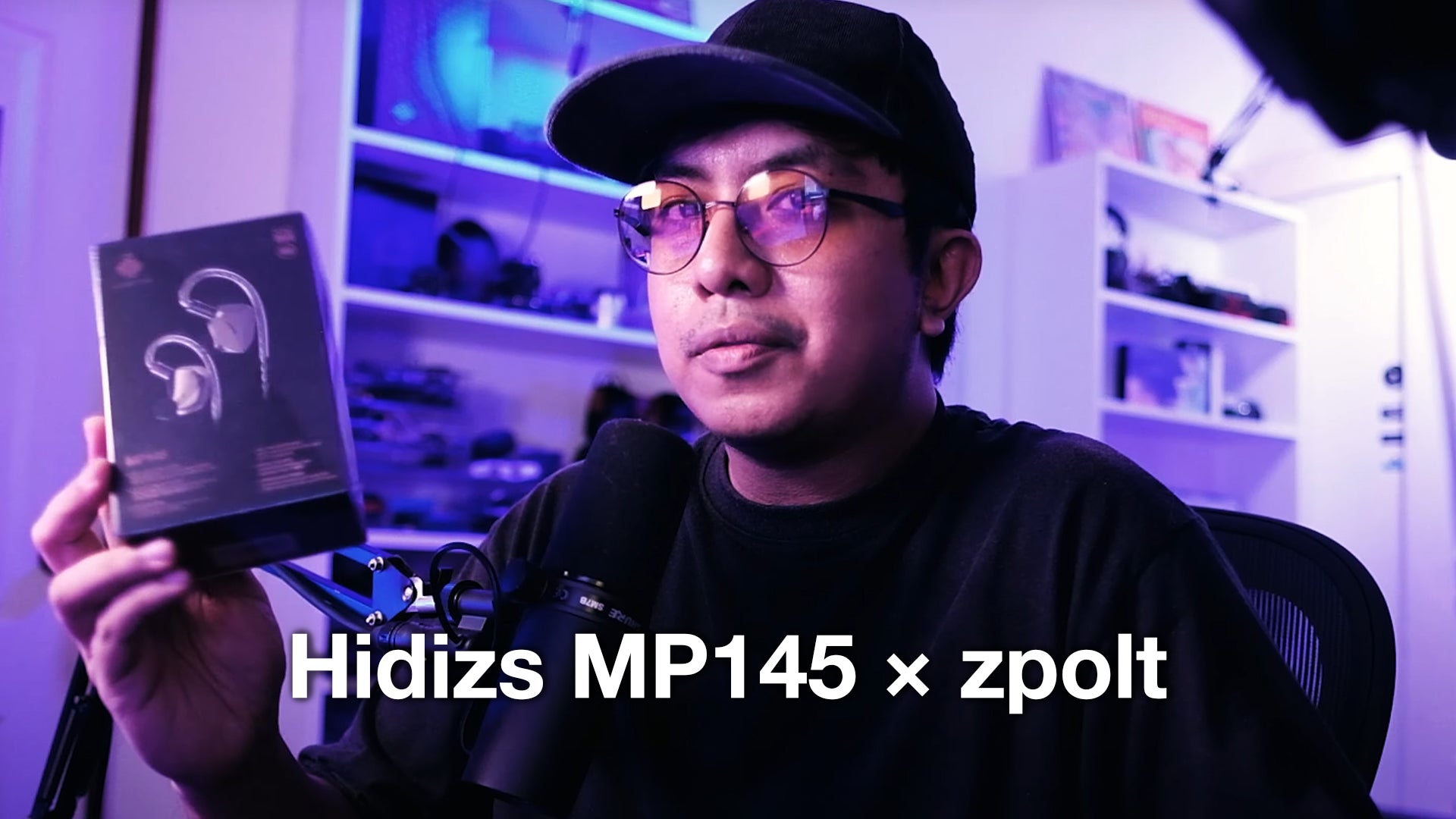 IEMS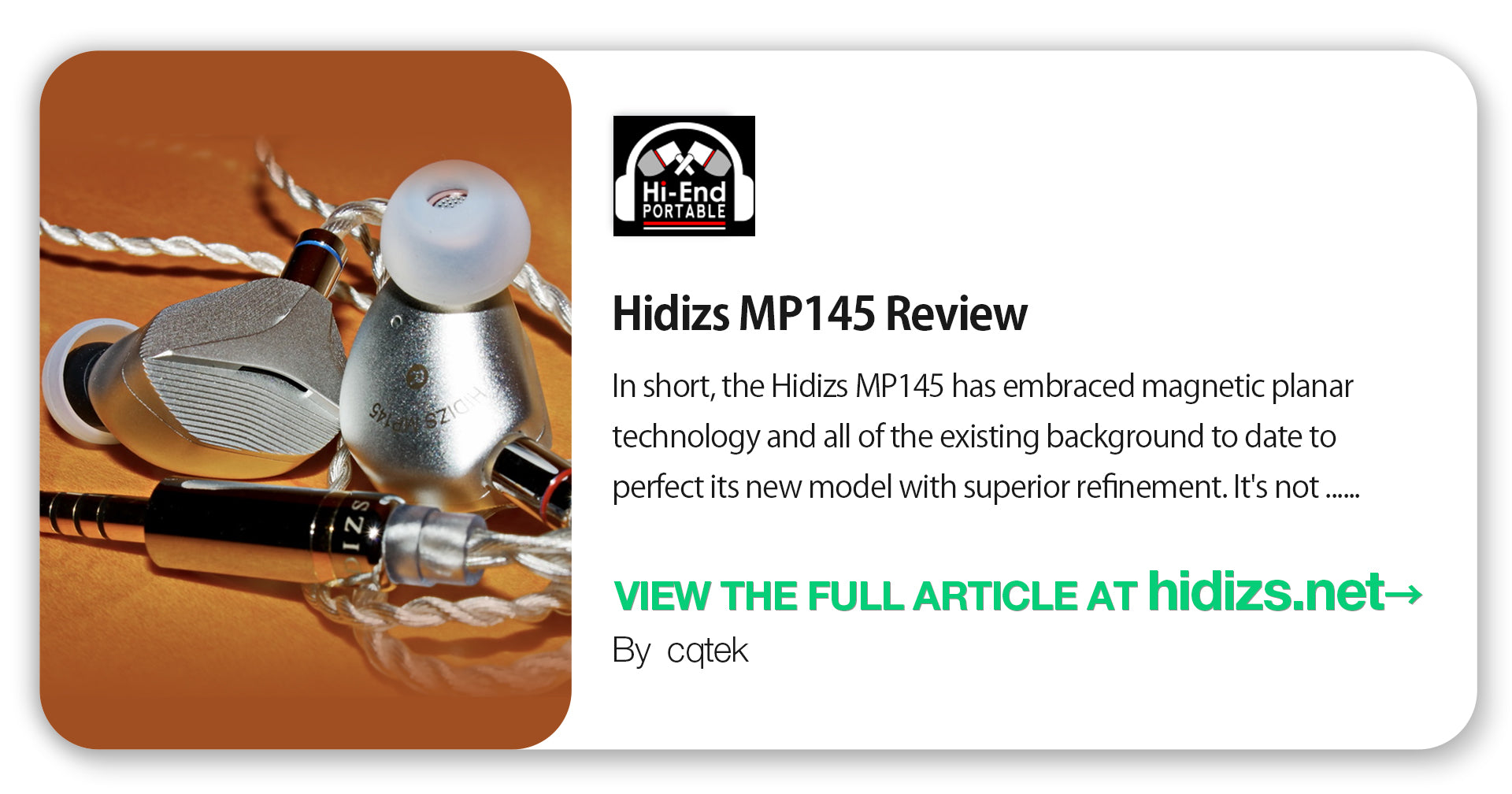 In the case of the MP145, the presentation page is extensive and discusses every external and internal detail of its manufacture. It is clear that the MP145 has a whale-based inspiration, the resul...